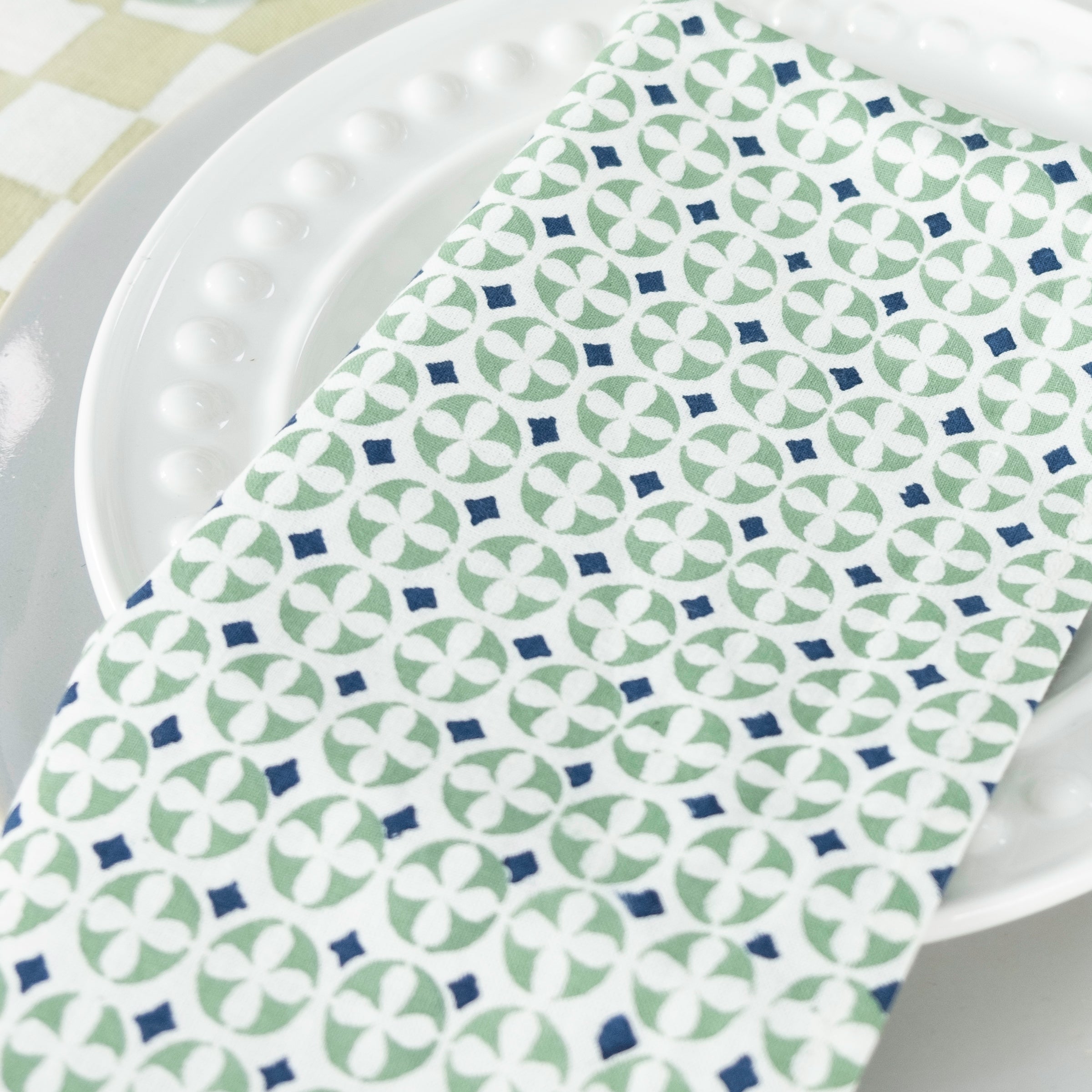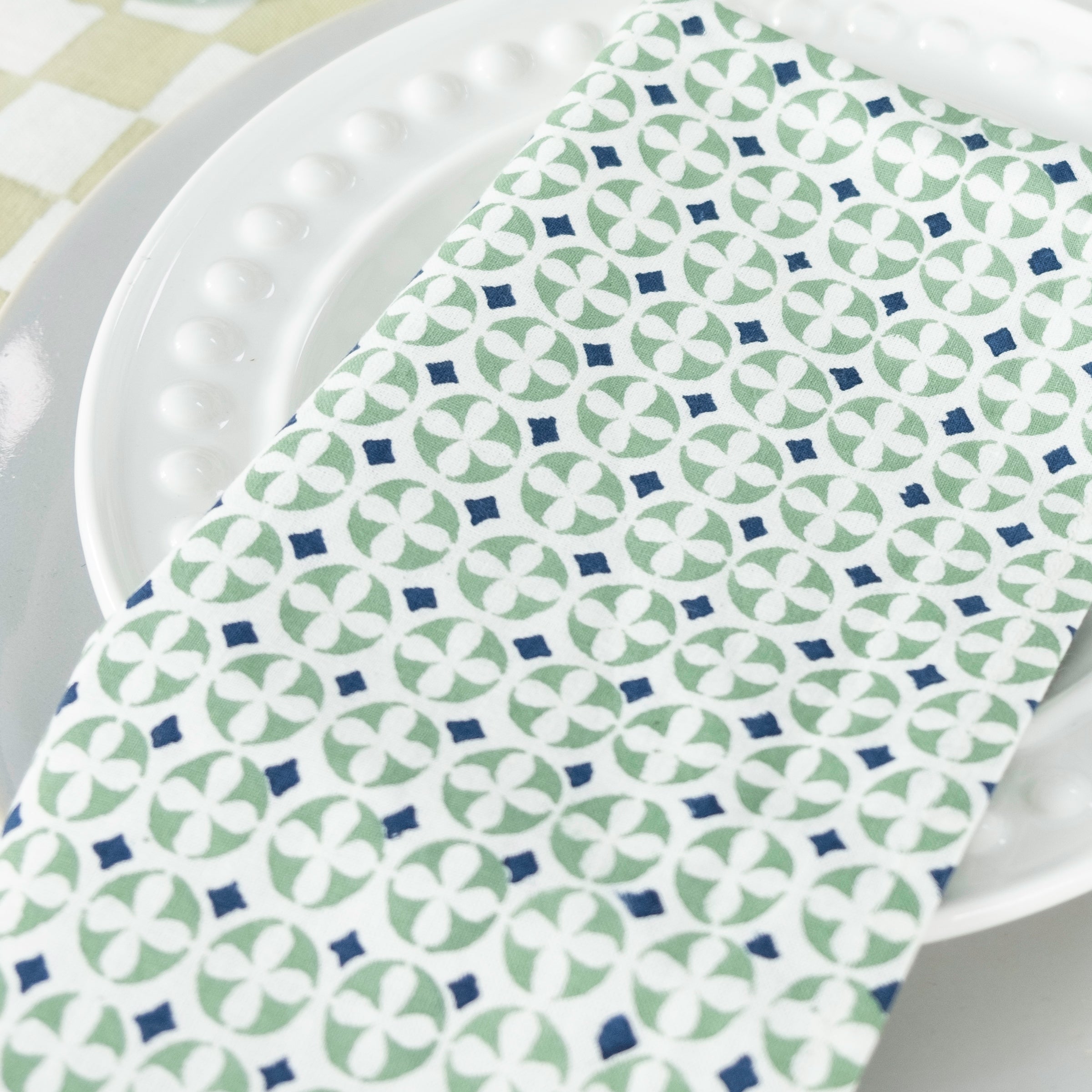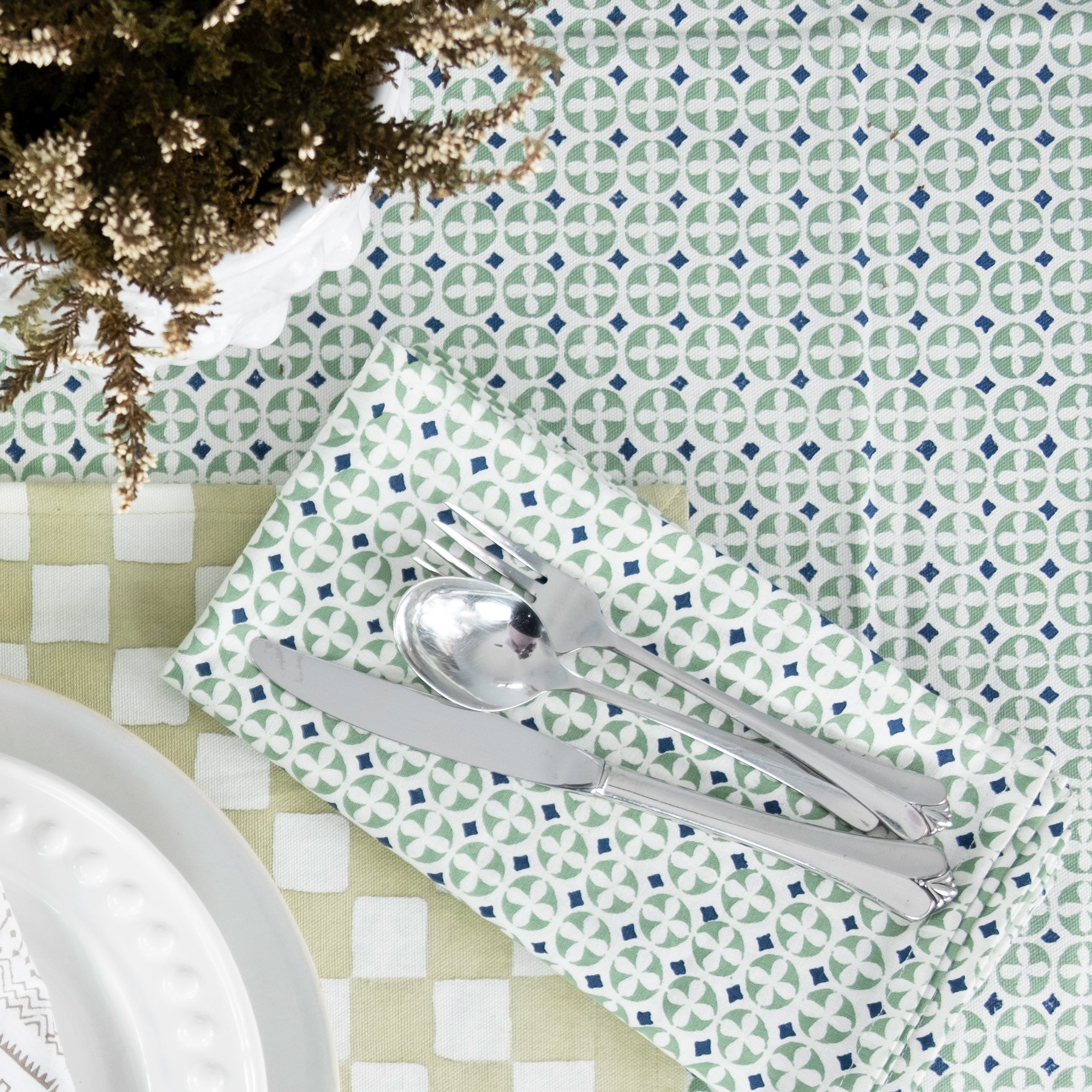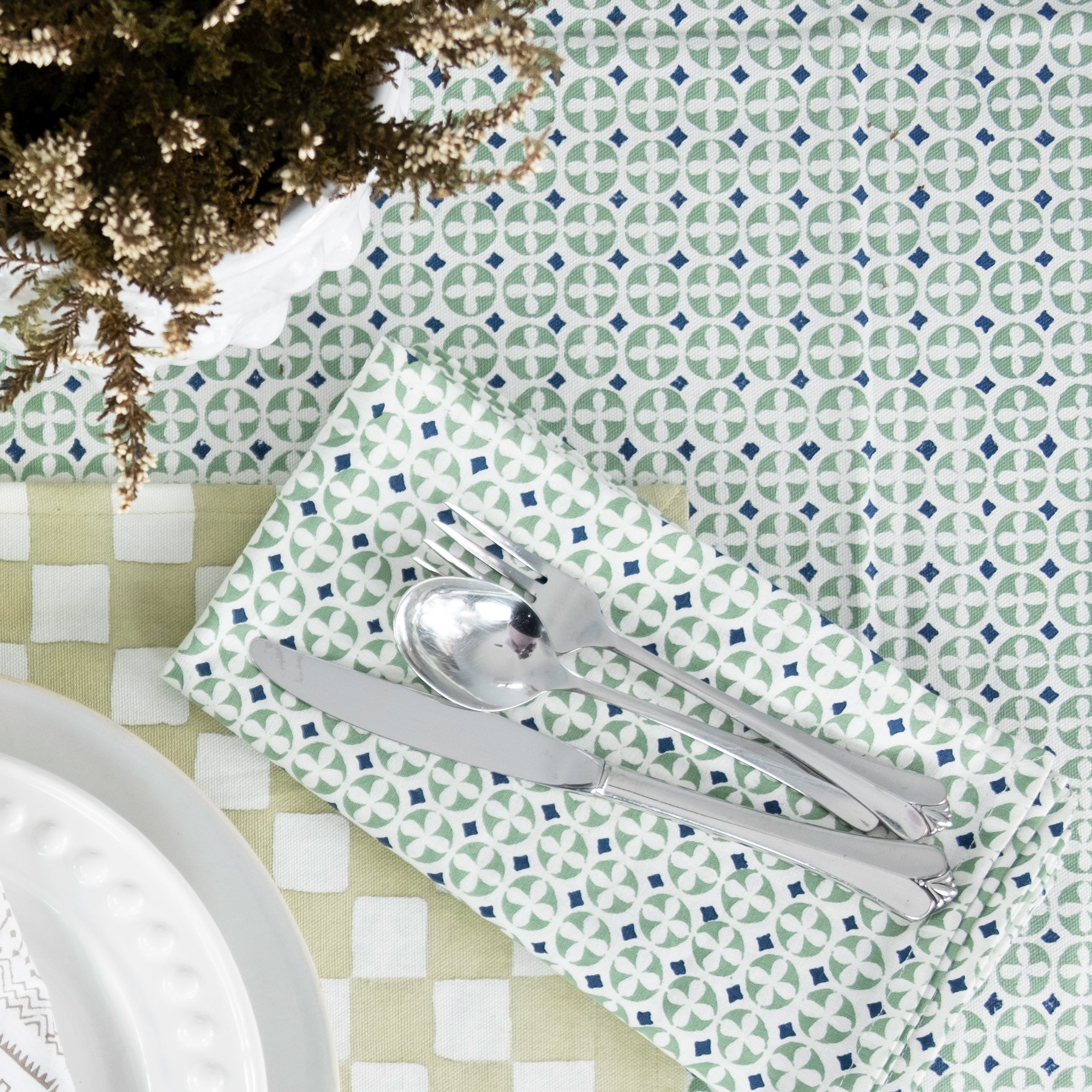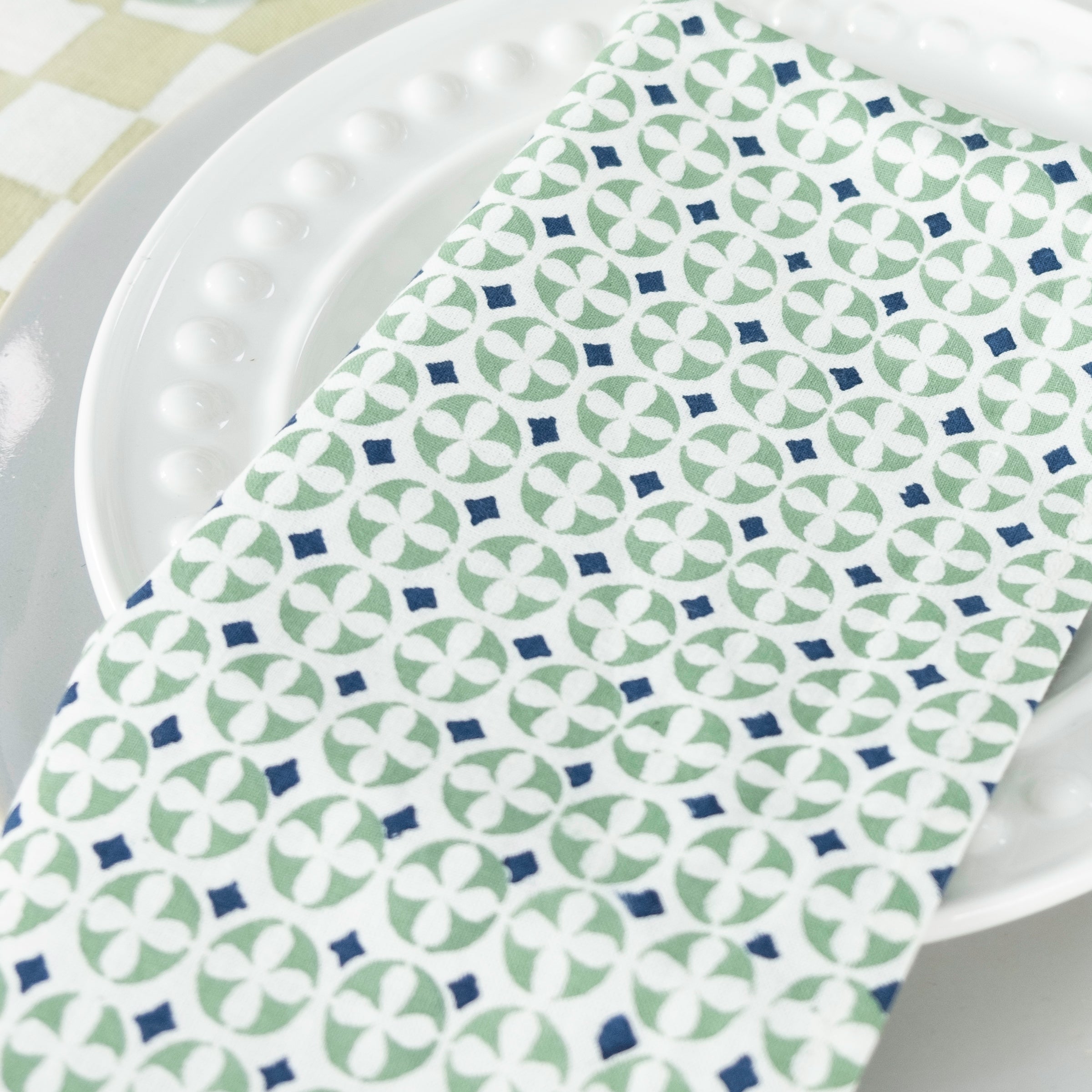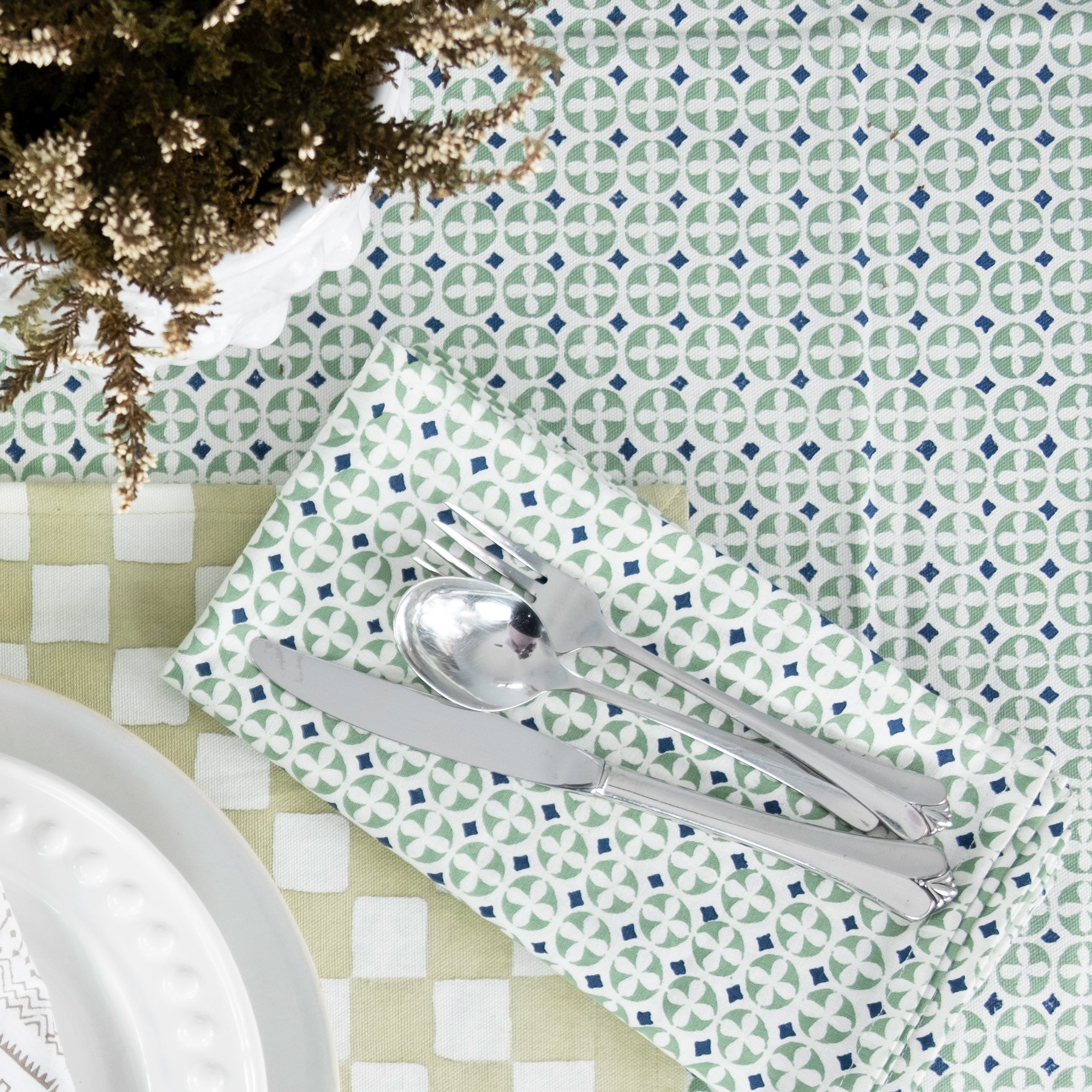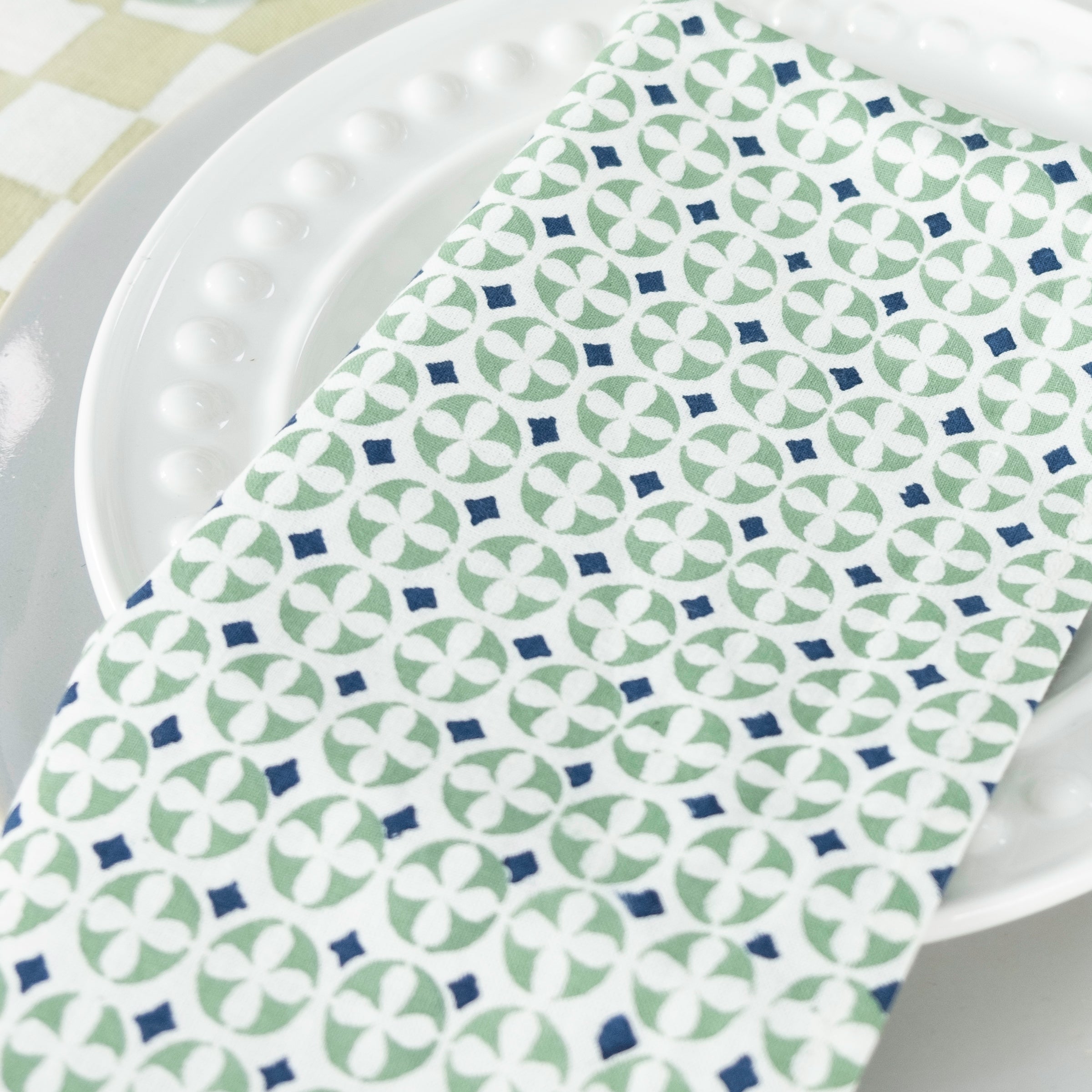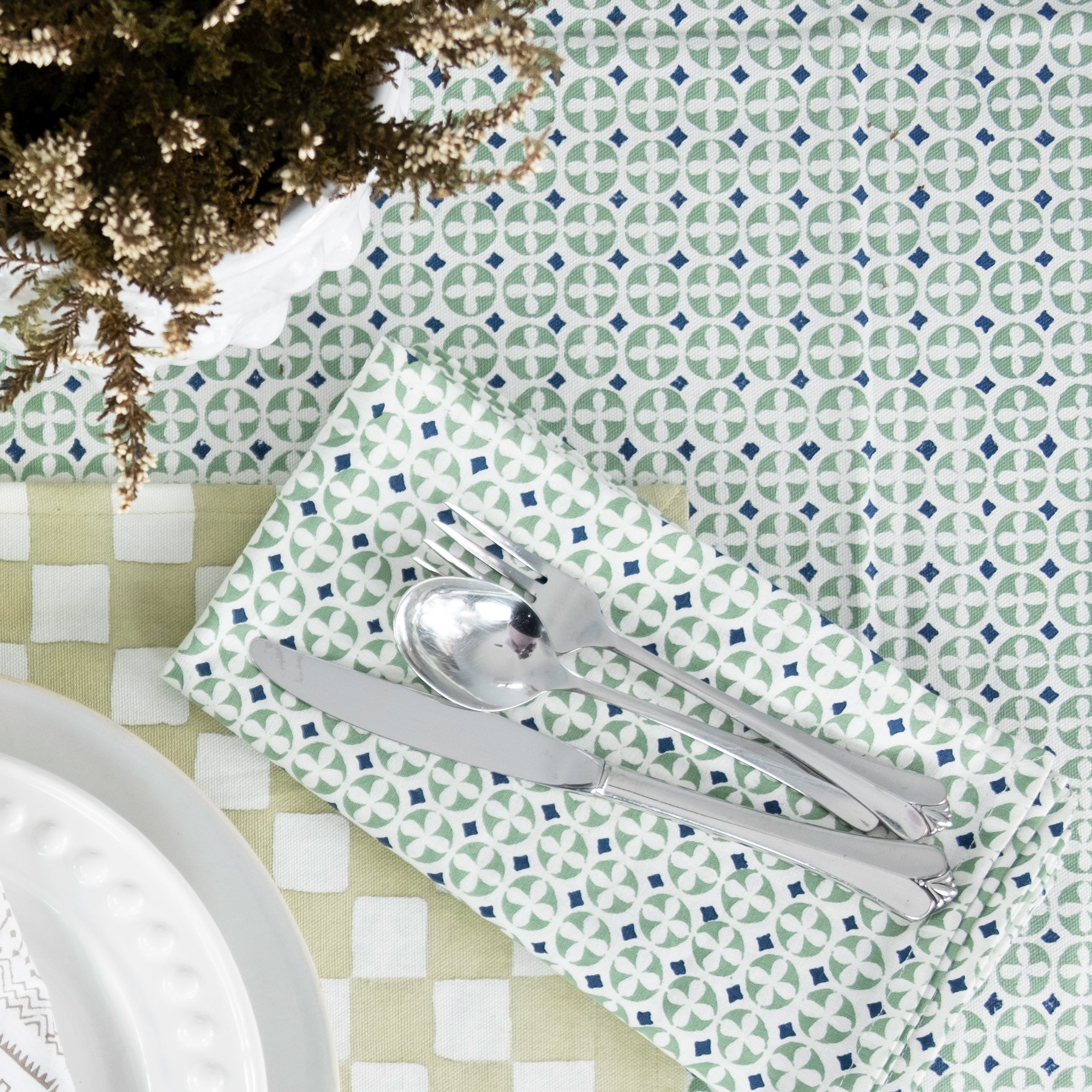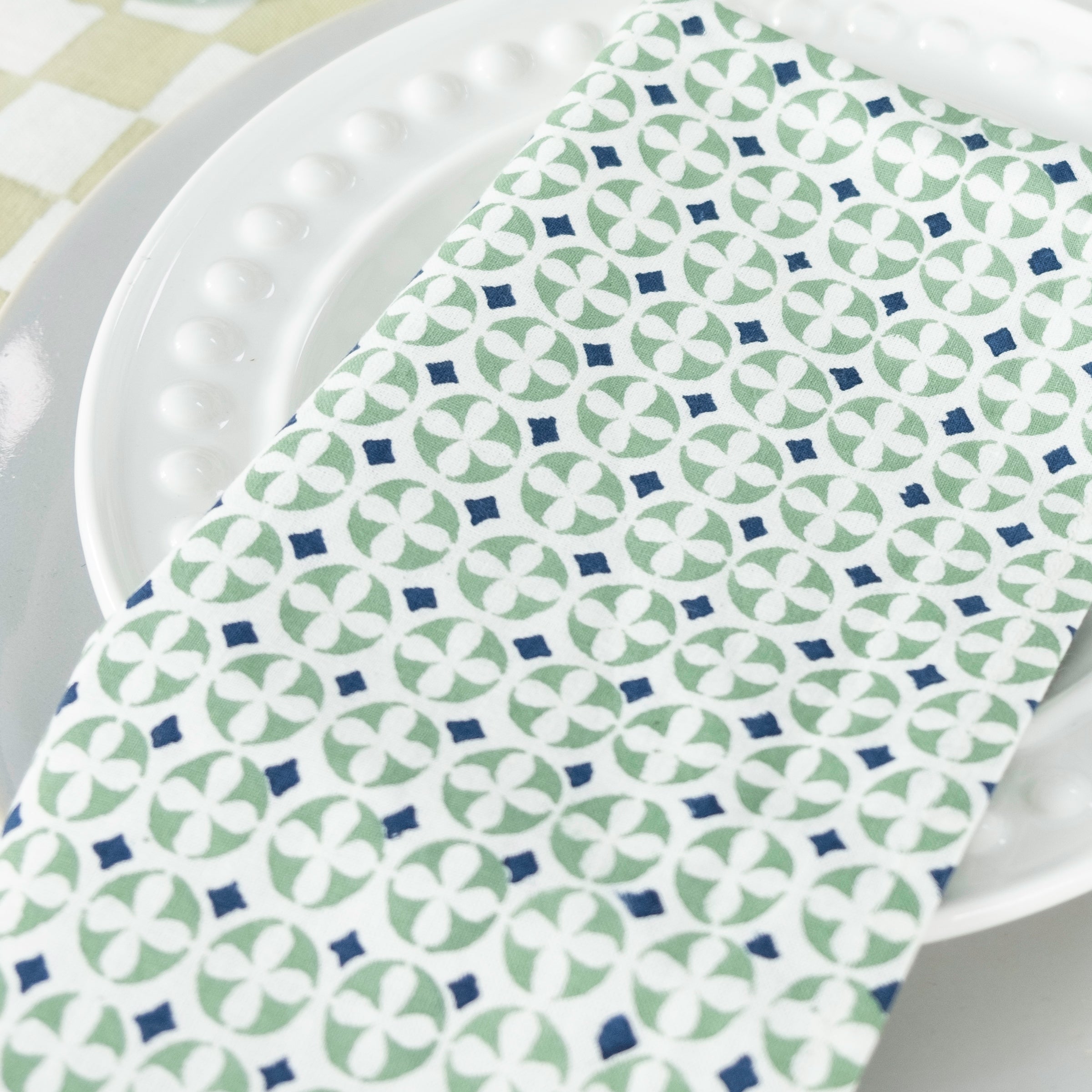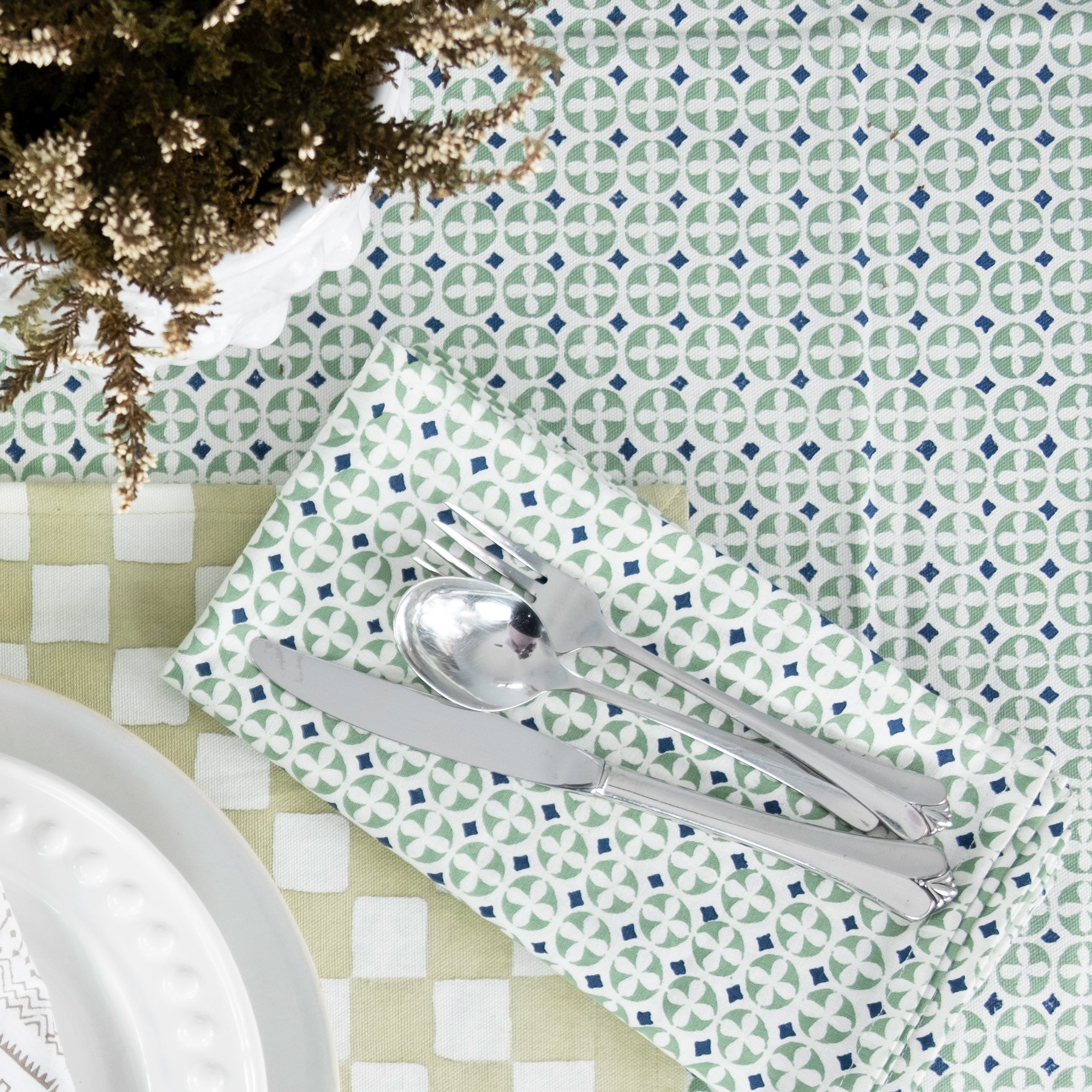 Lisbon Park Napkin - set of 4
The Lisbon block print patterned napkin is a stunningly simple pattern that is inspired by the geometric designs found in the tiles of Portugal. The design is created using a block print technique, which involves carving a design into a wooden block, and then using the block to stamp the pattern onto fabric.  
Sold as a set of 4
100% Cotton, Block printed using carved wooden blocks.

20" x 20"

Natural dyes; Due to the nature of hand printed fabrics, subtle variations in color and pattern may occur which are a natural charm of block printing.
Machine wash cold separately with gentle detergents. Enzyme detergents should not be used since these are natural dyes.
Color - Green