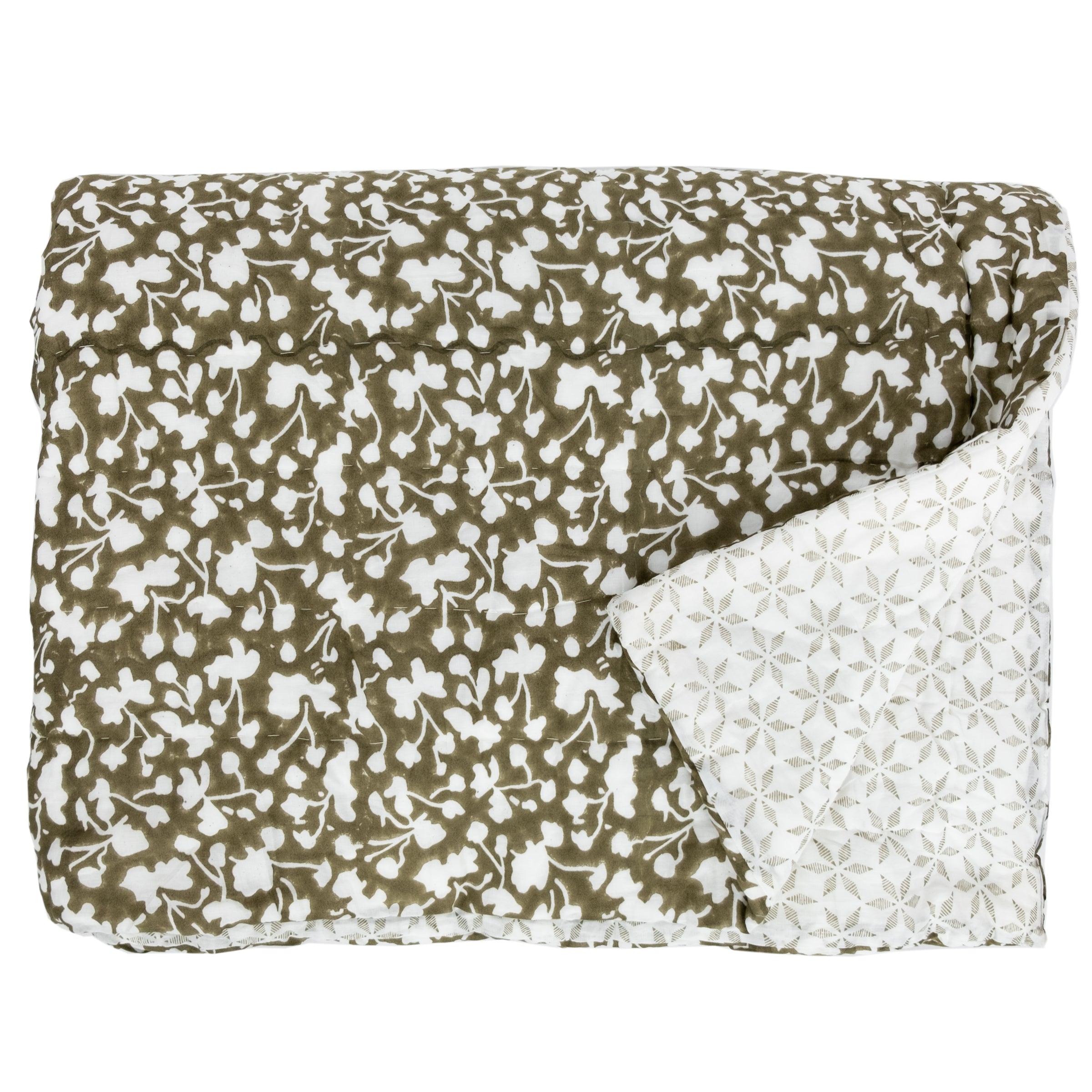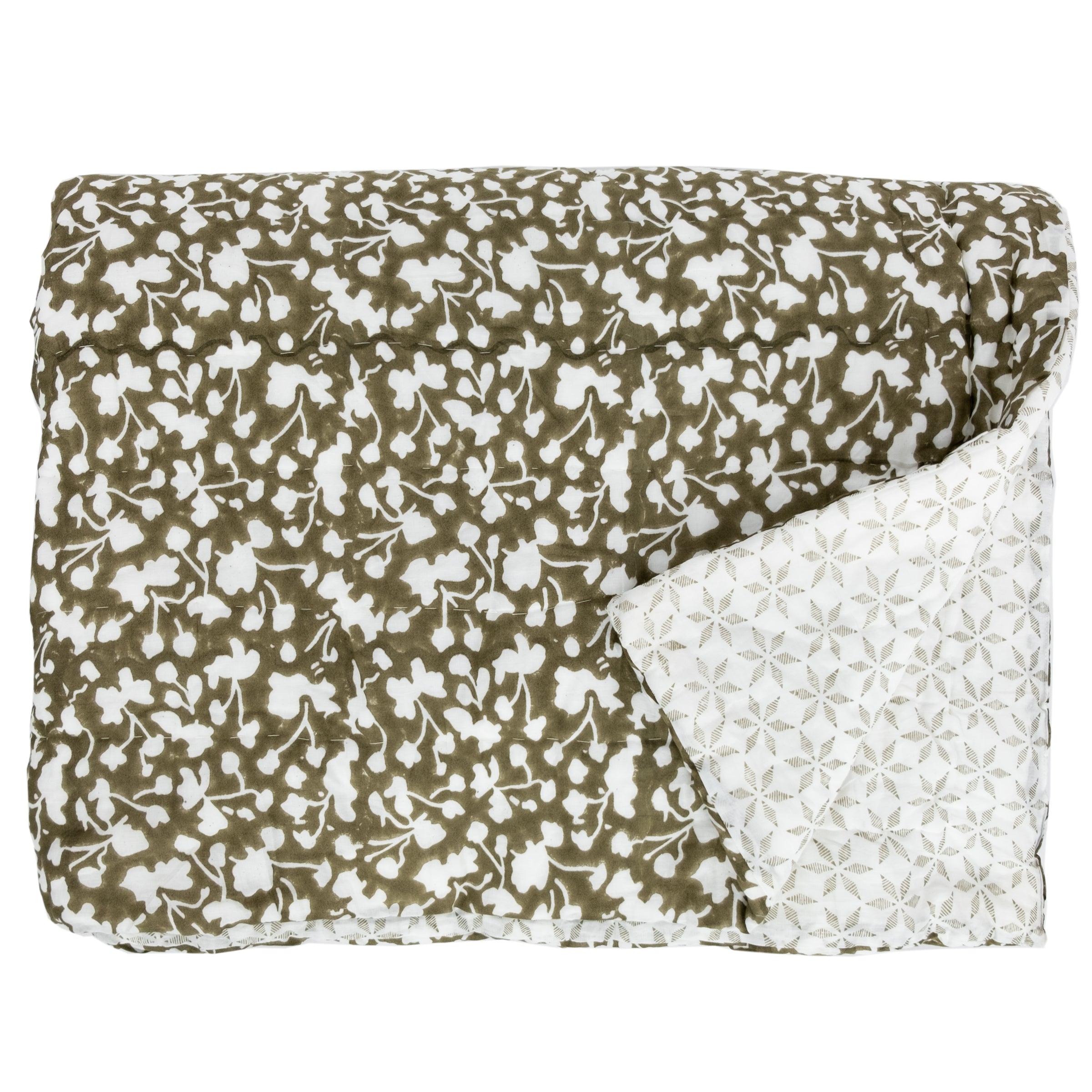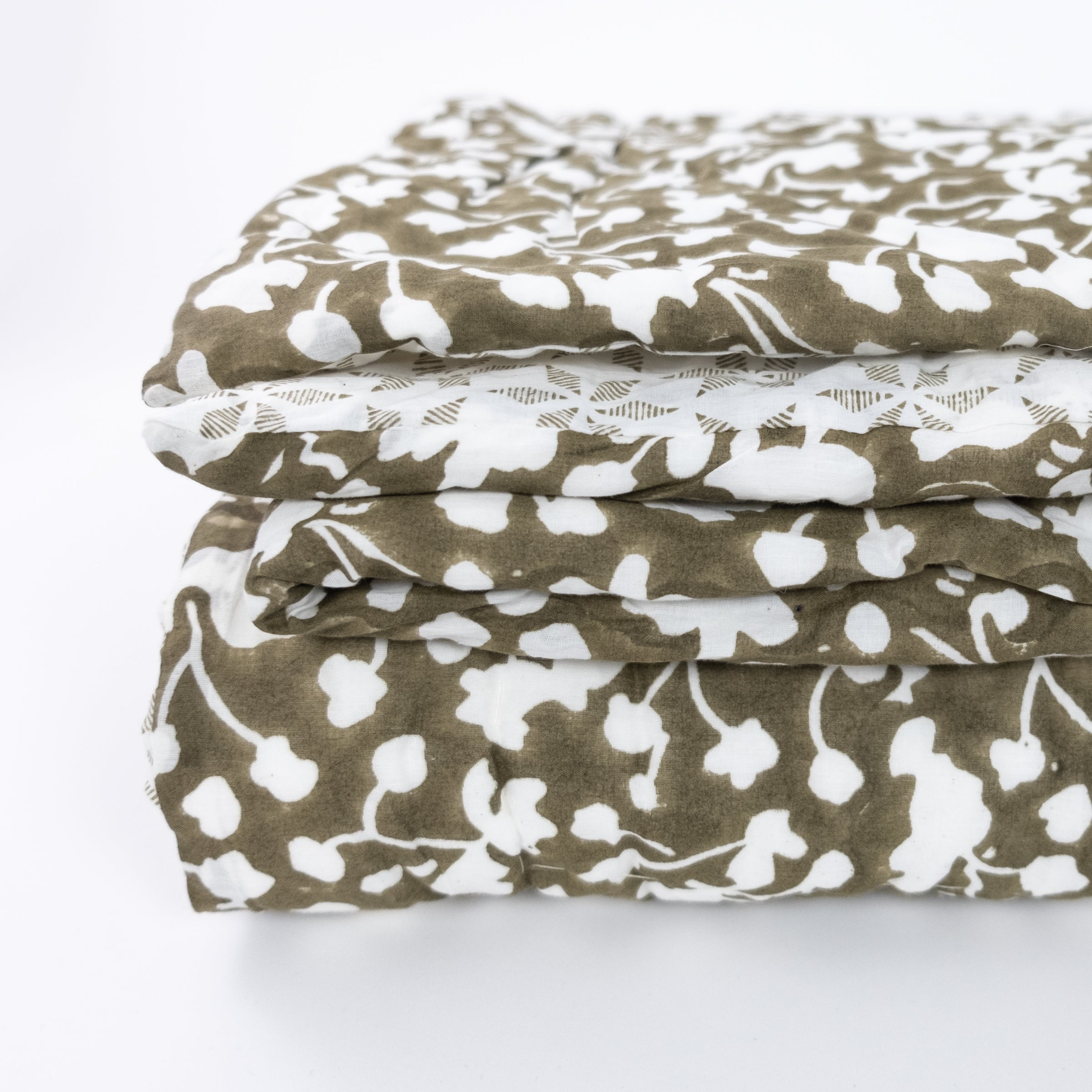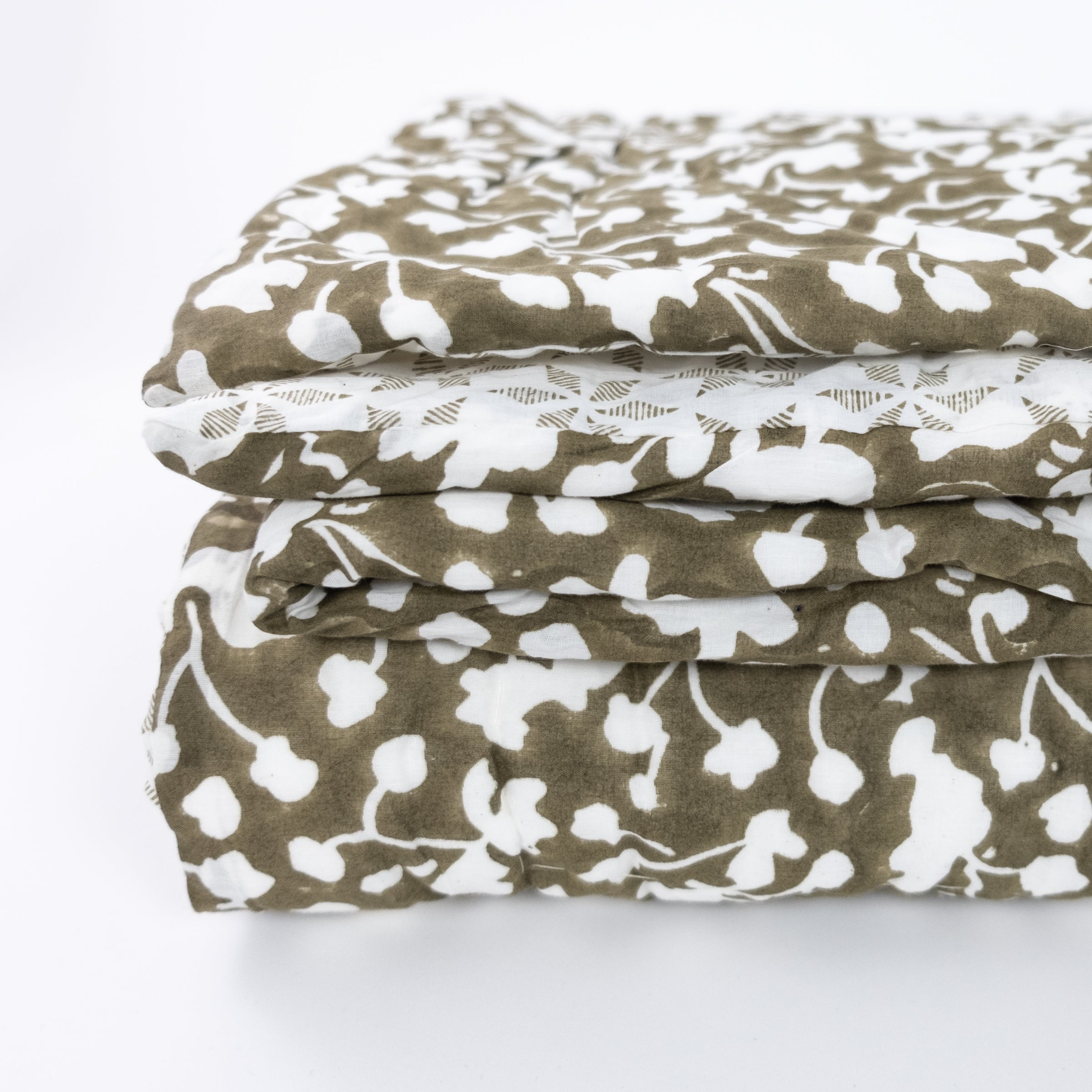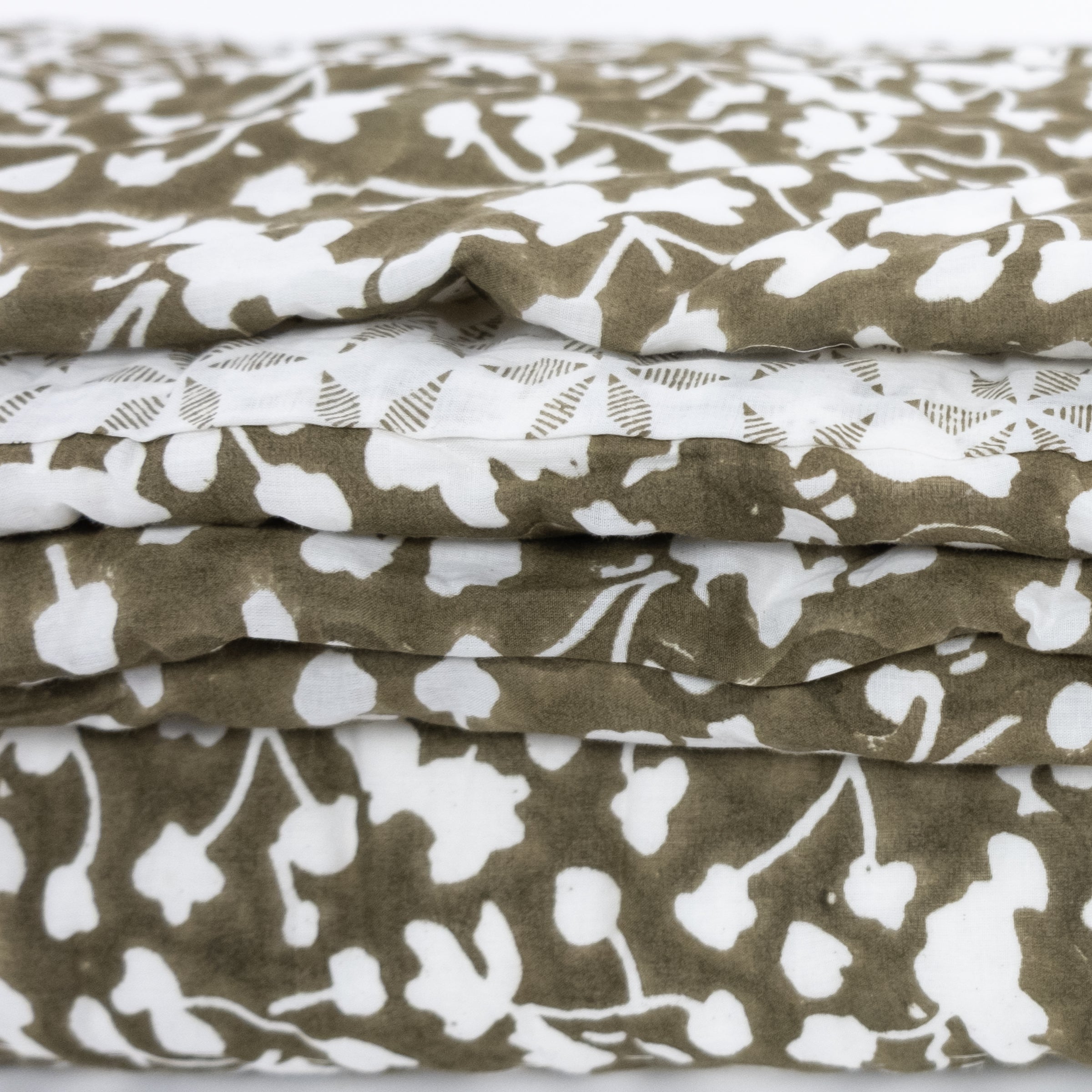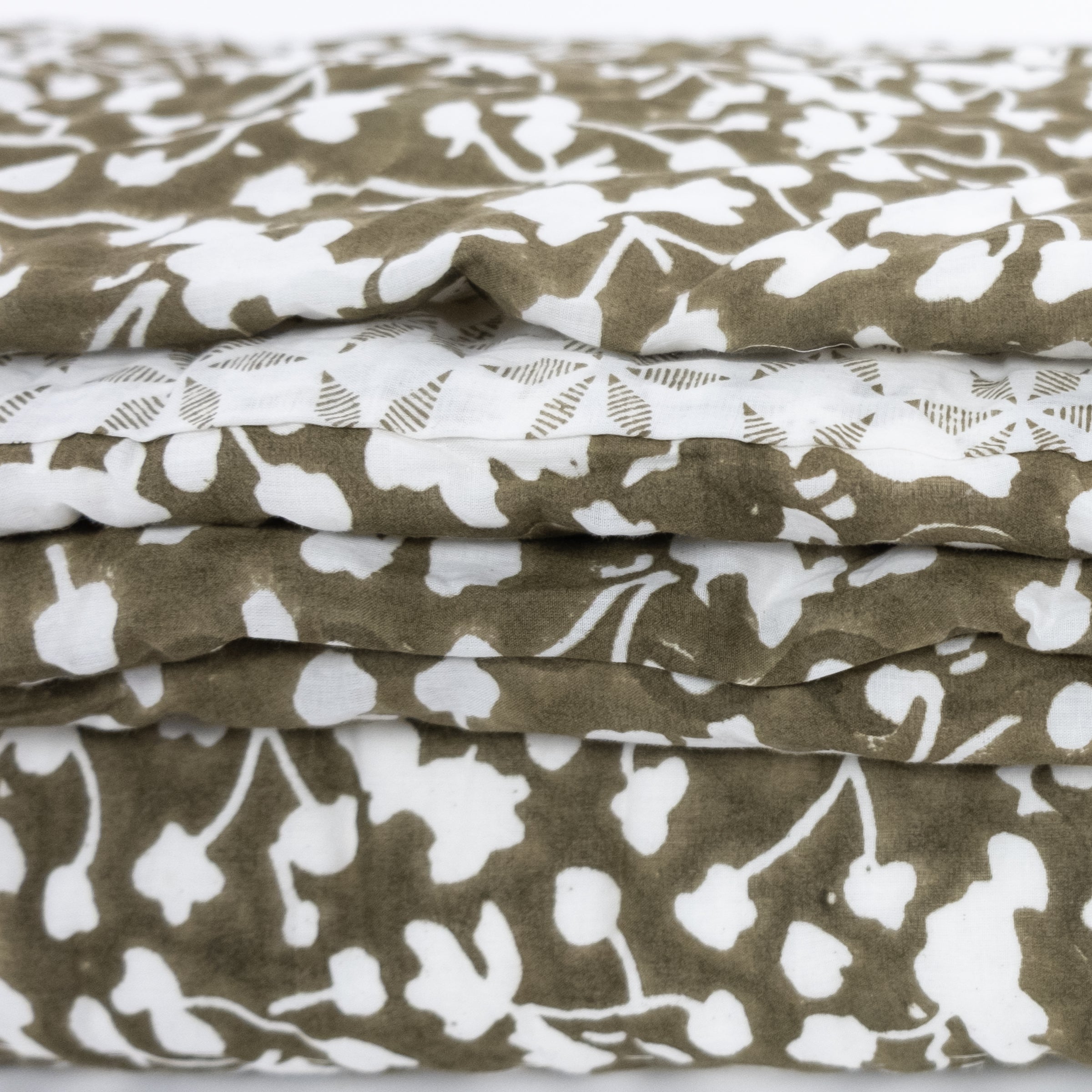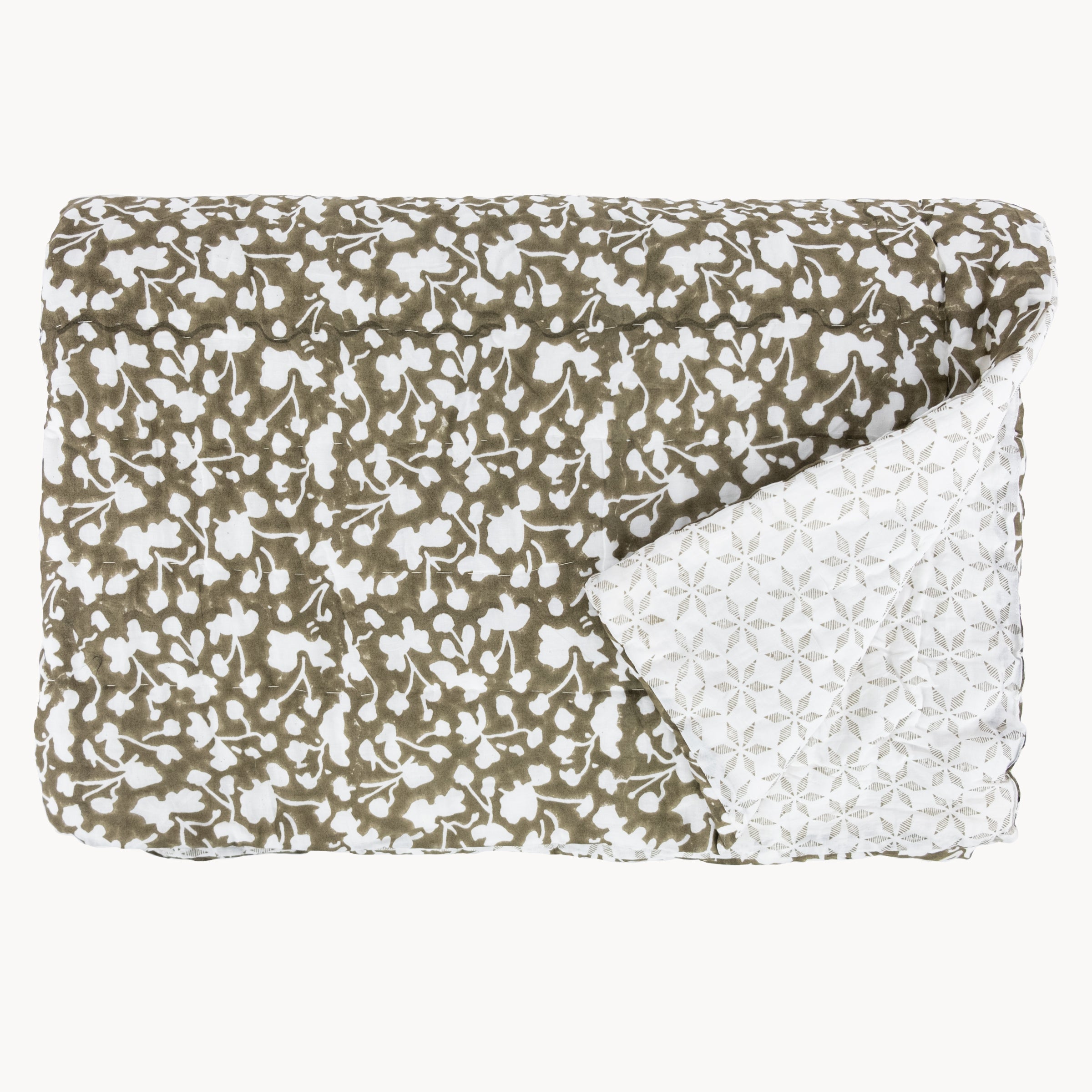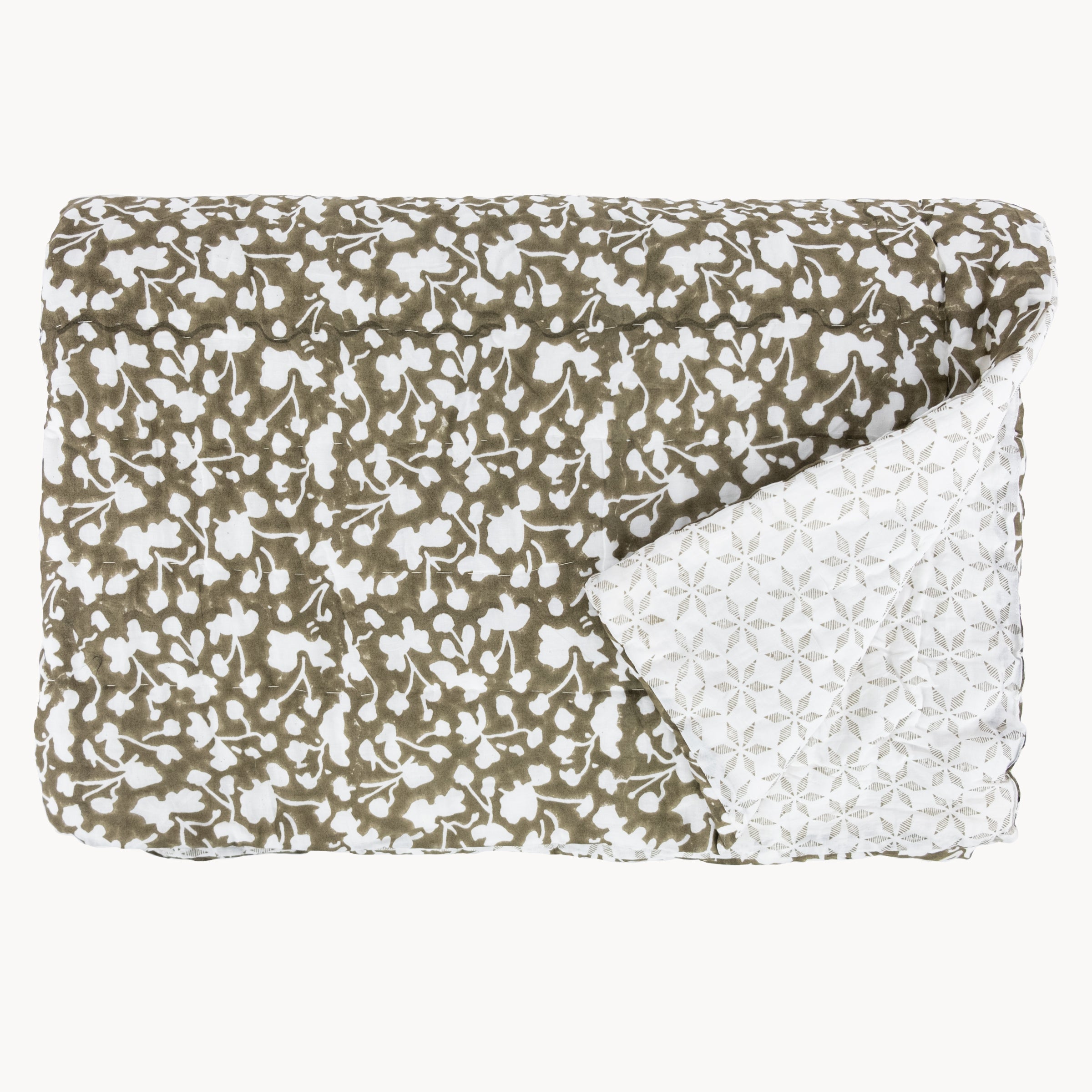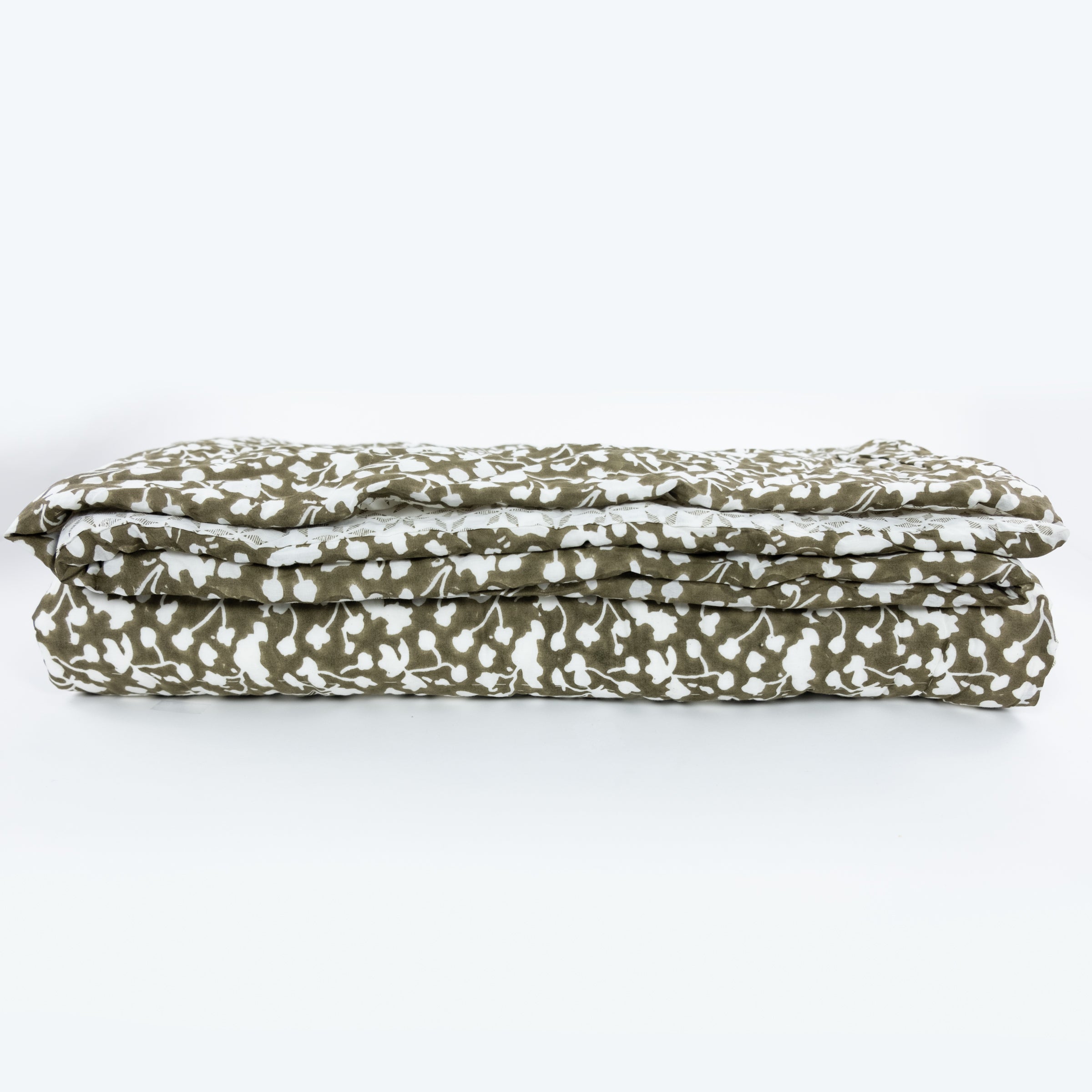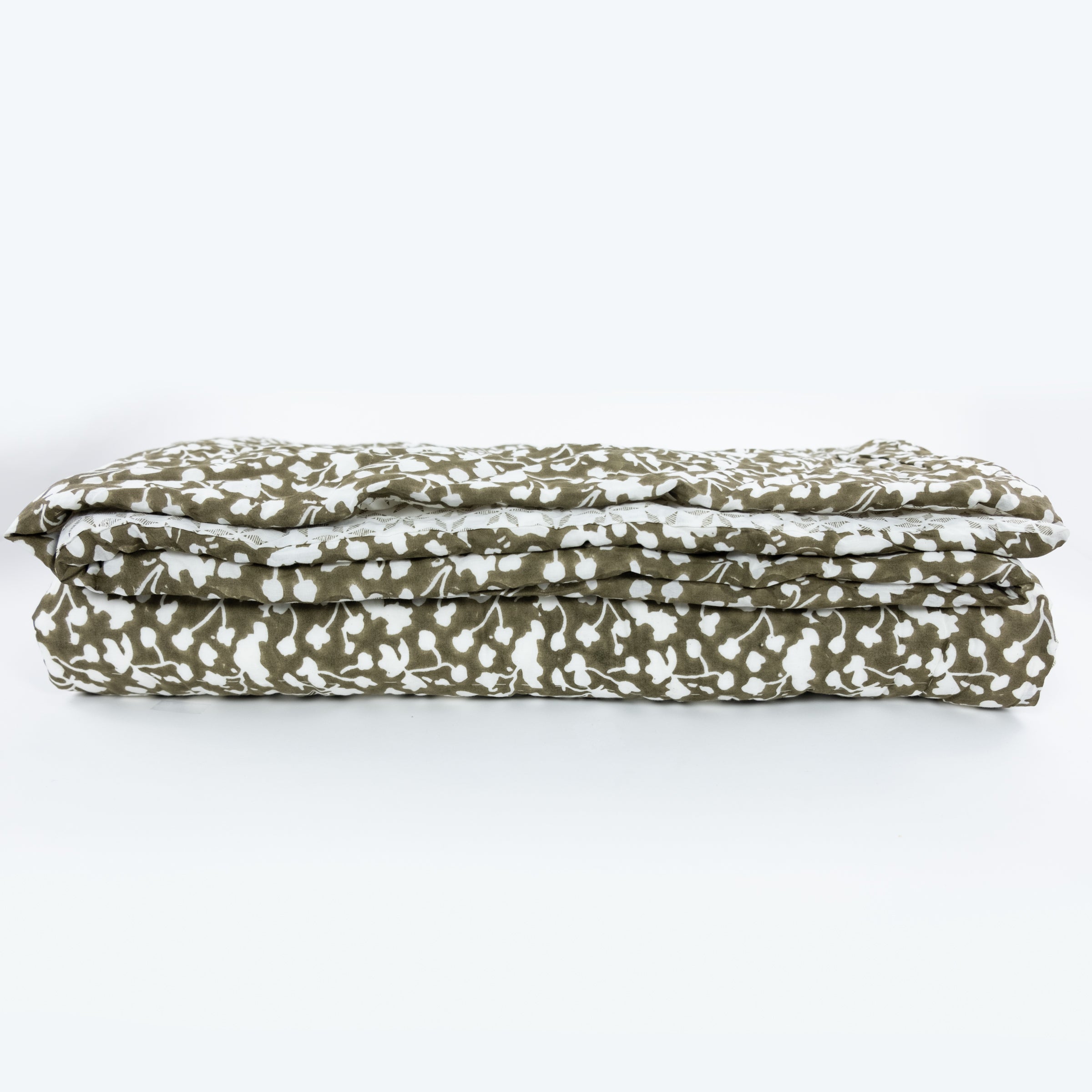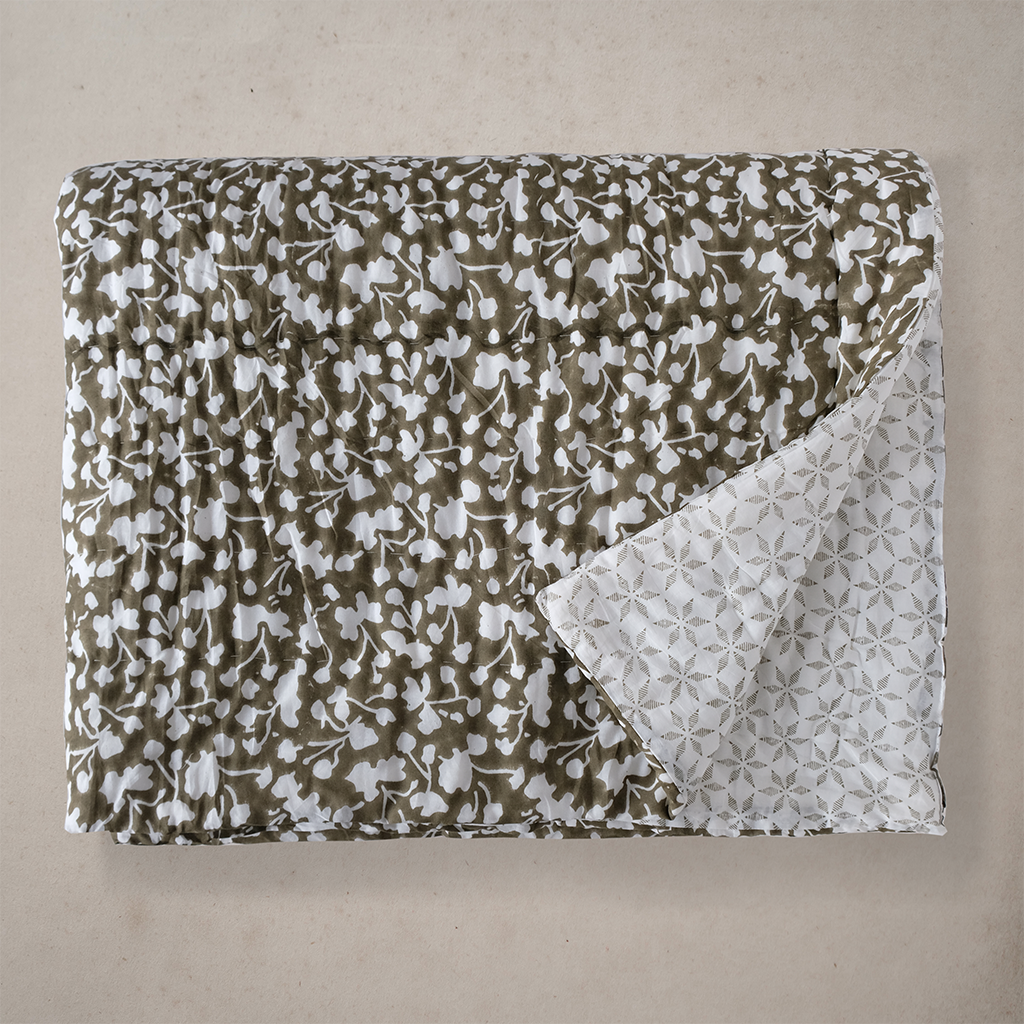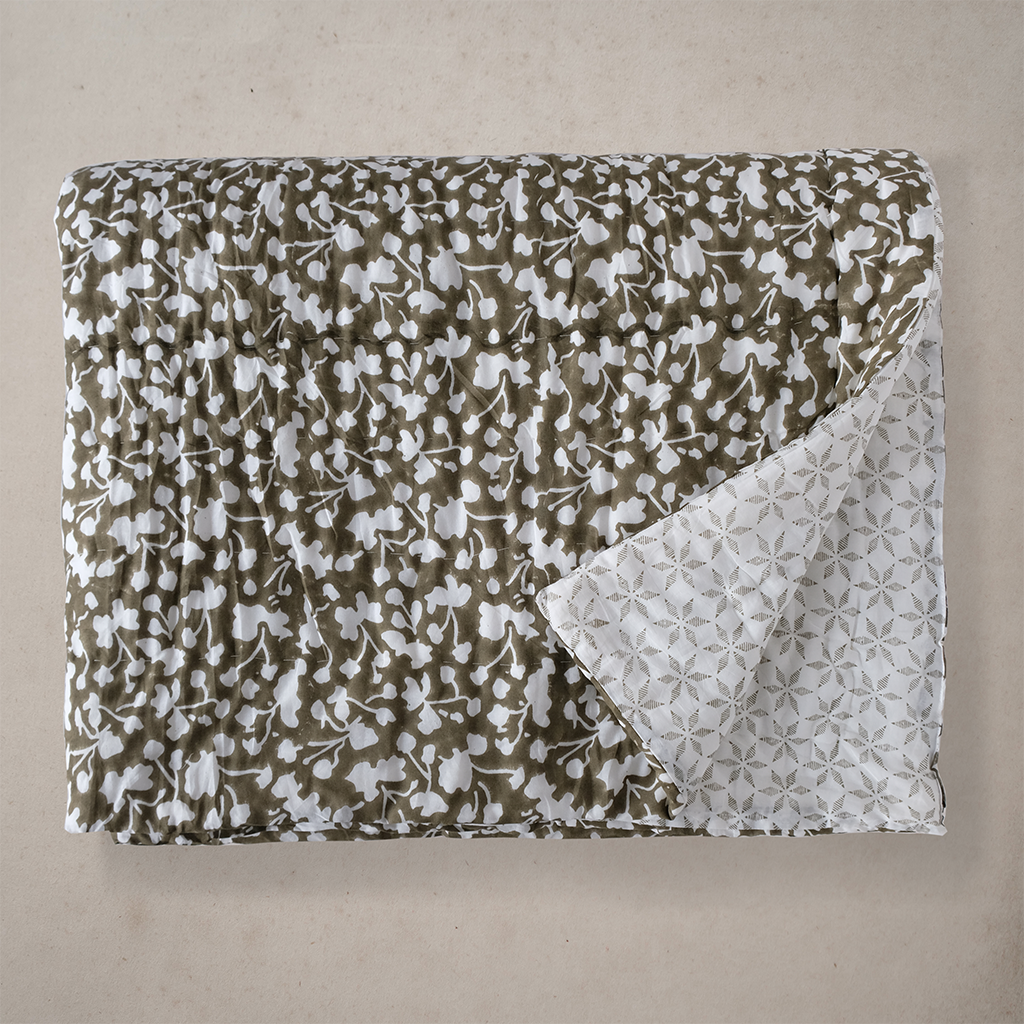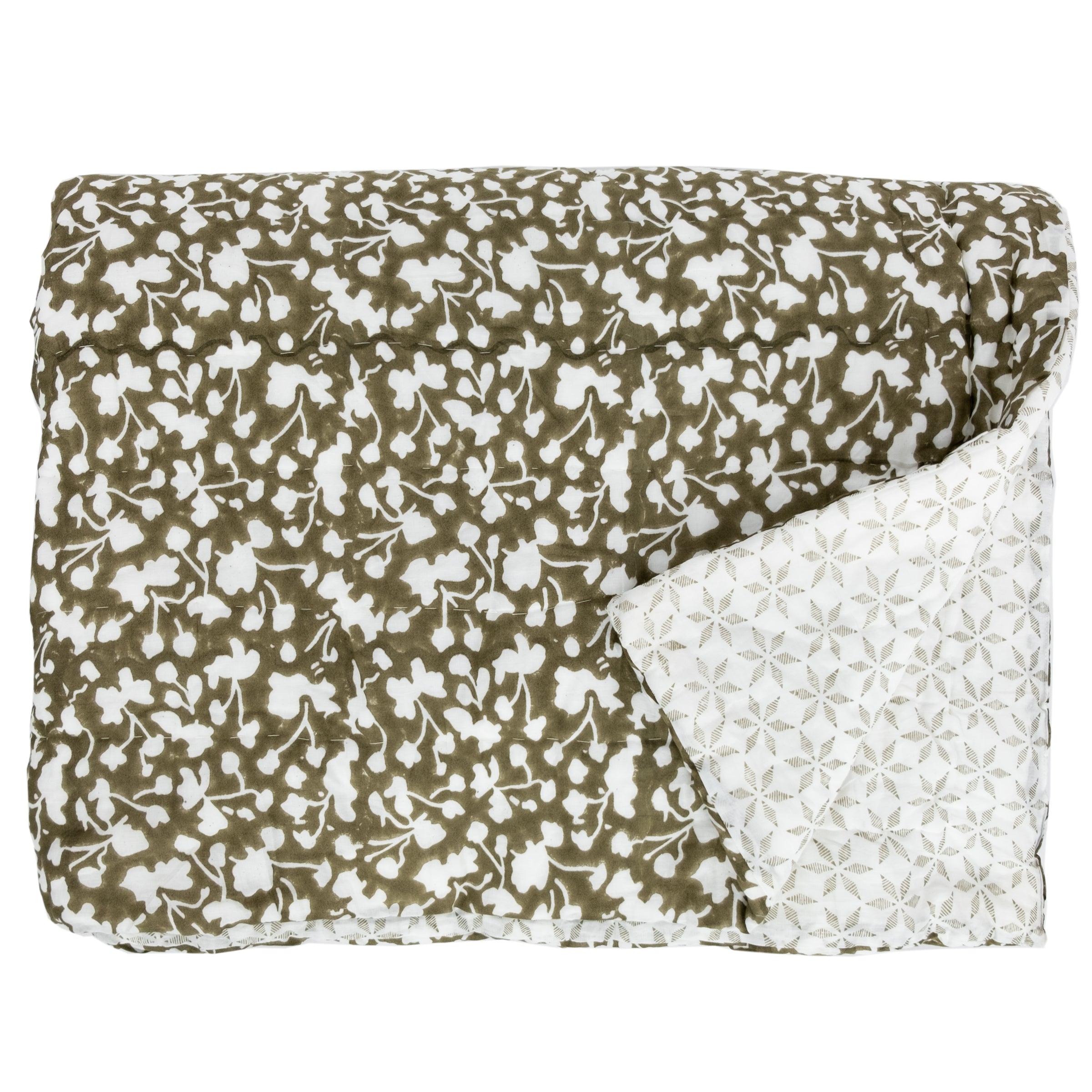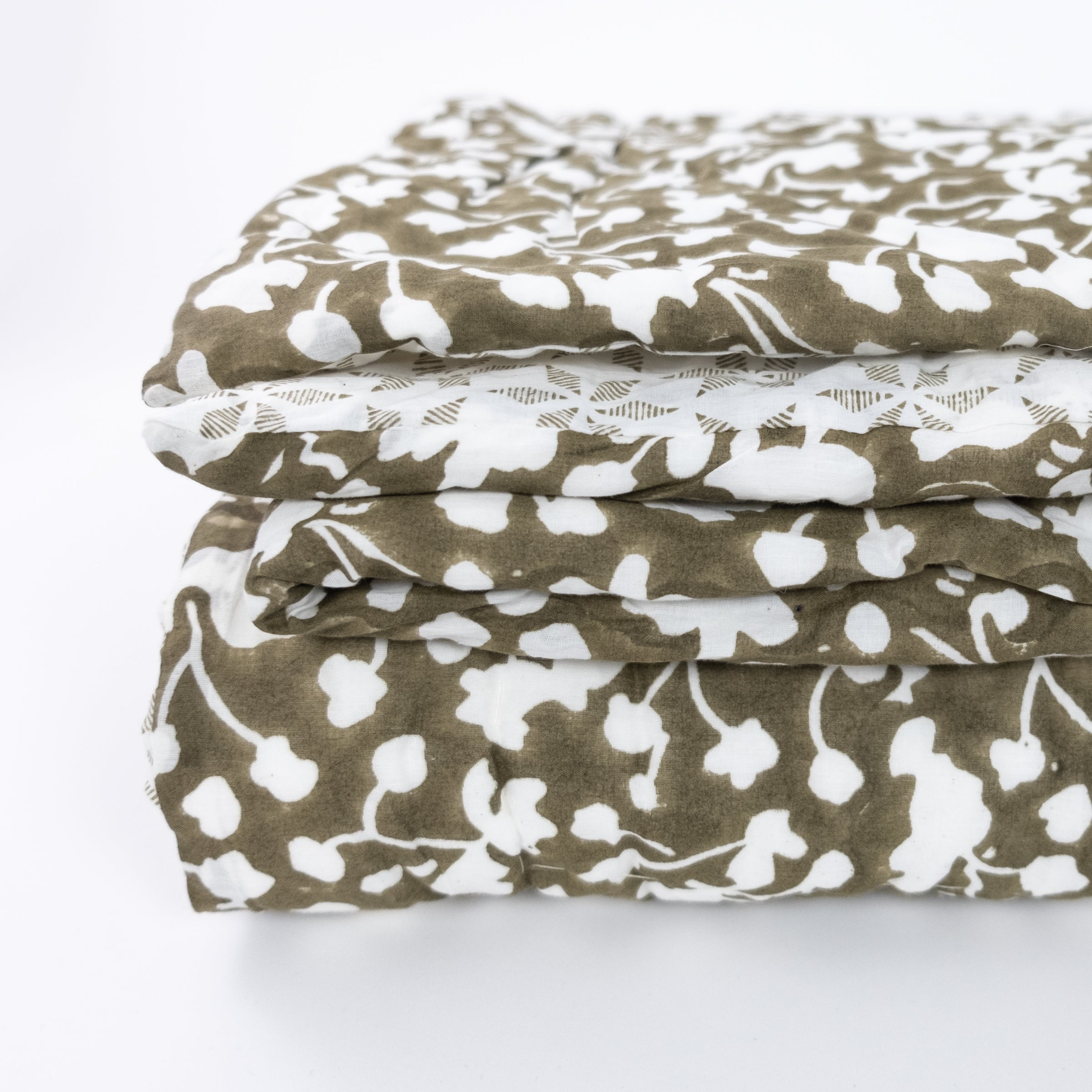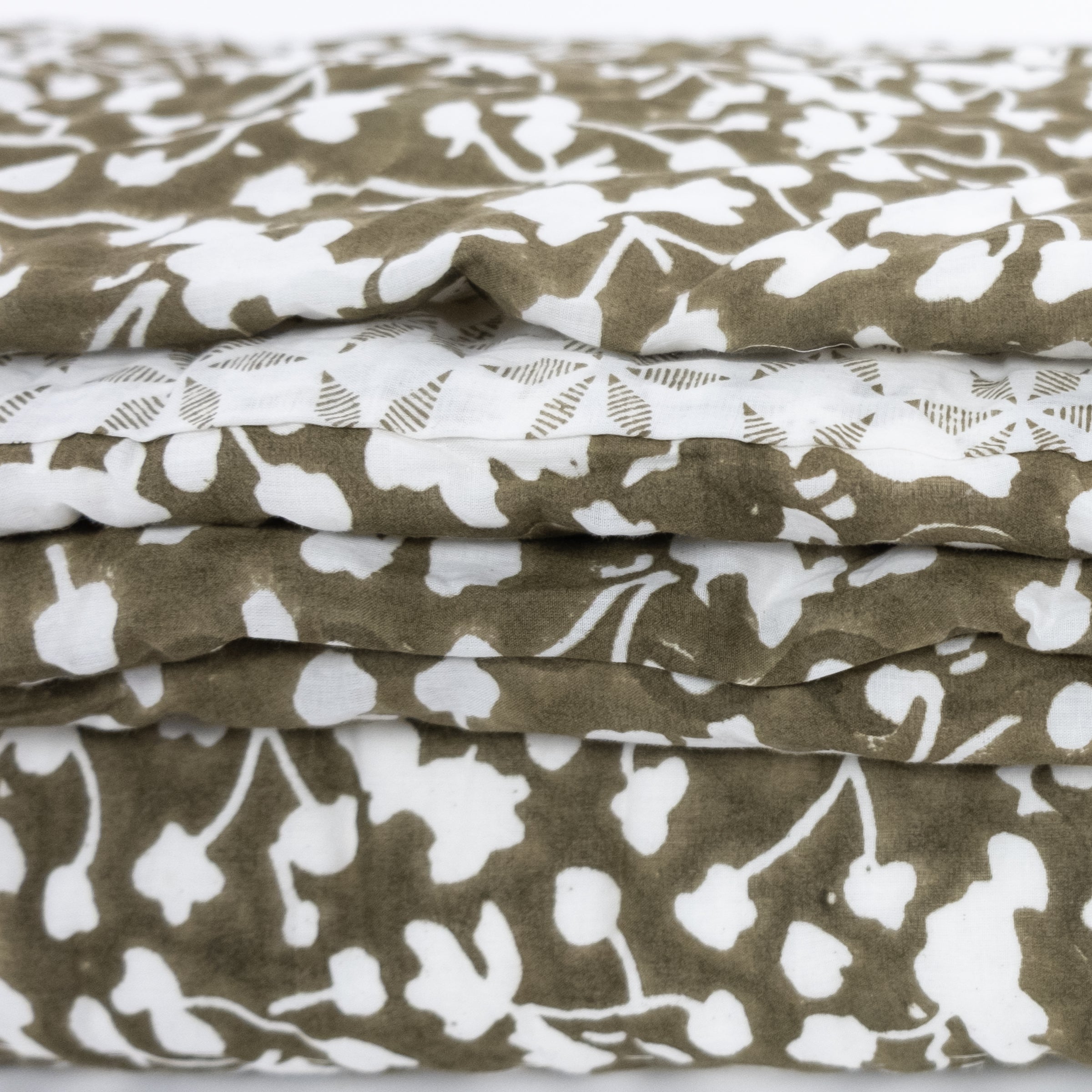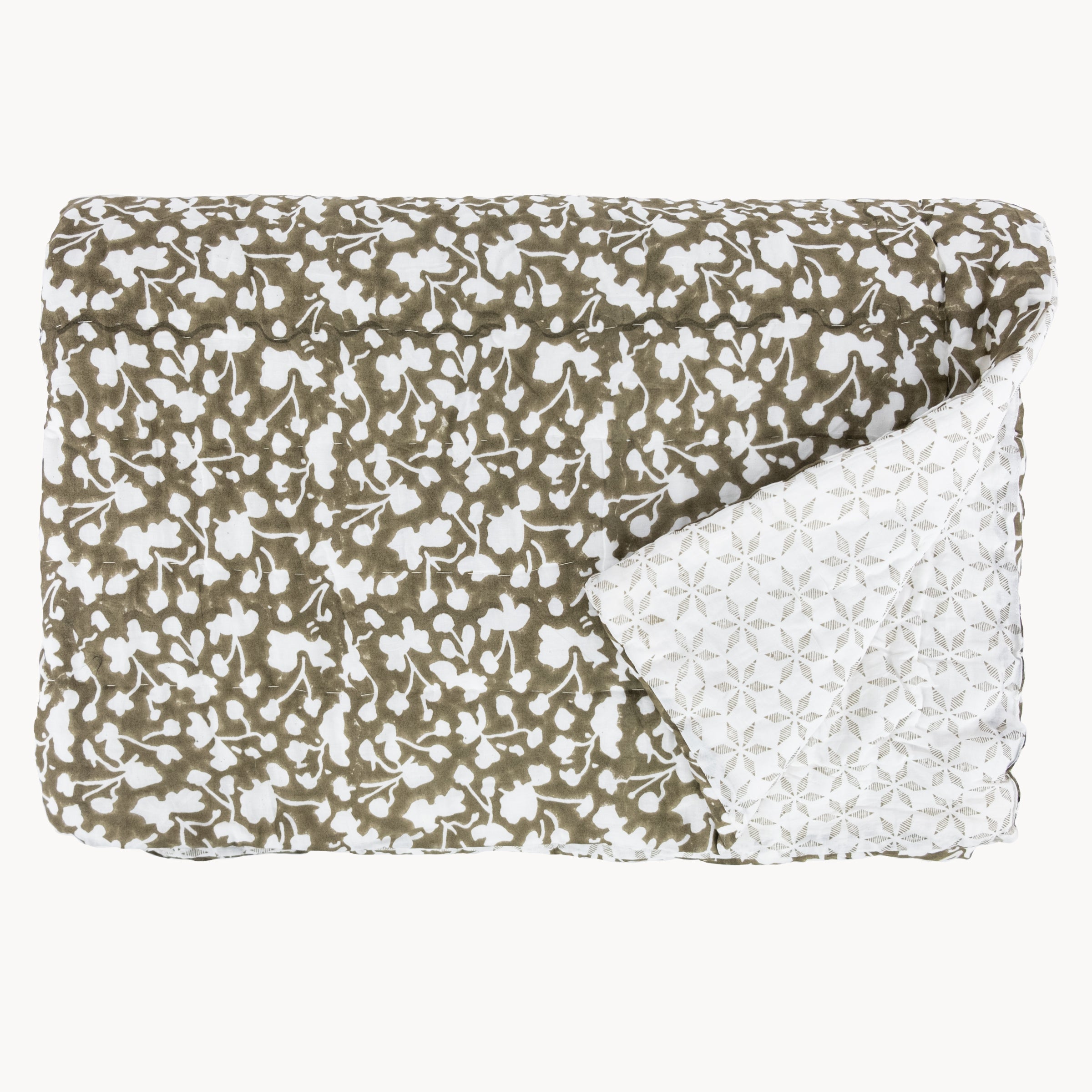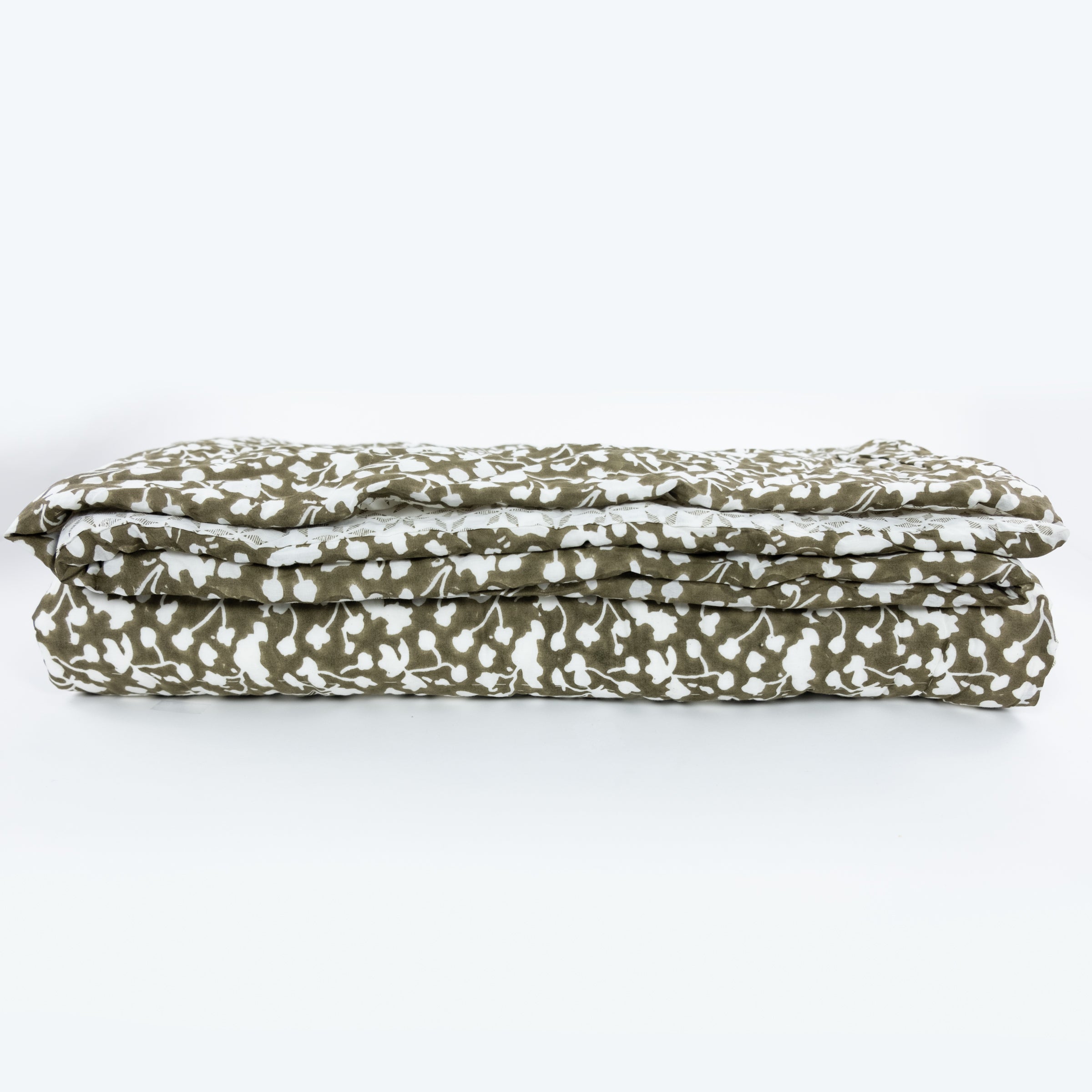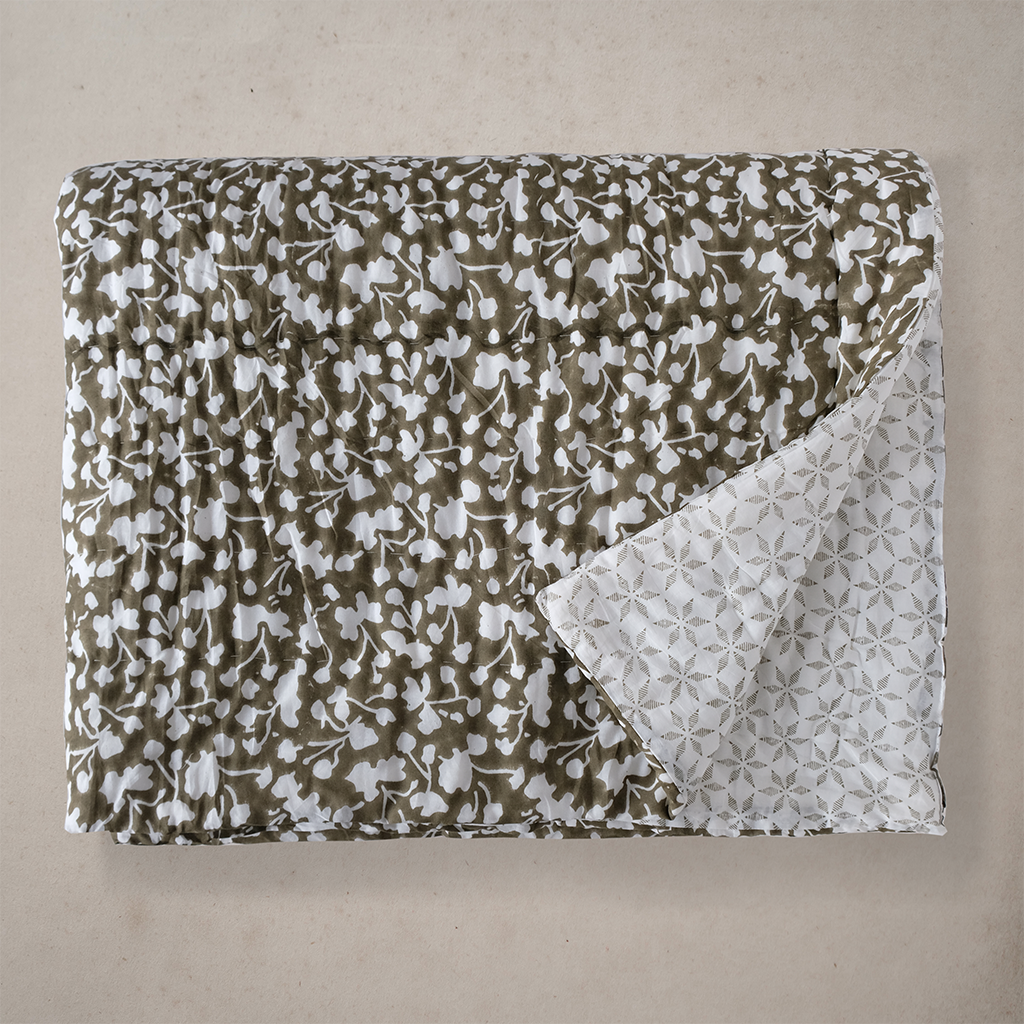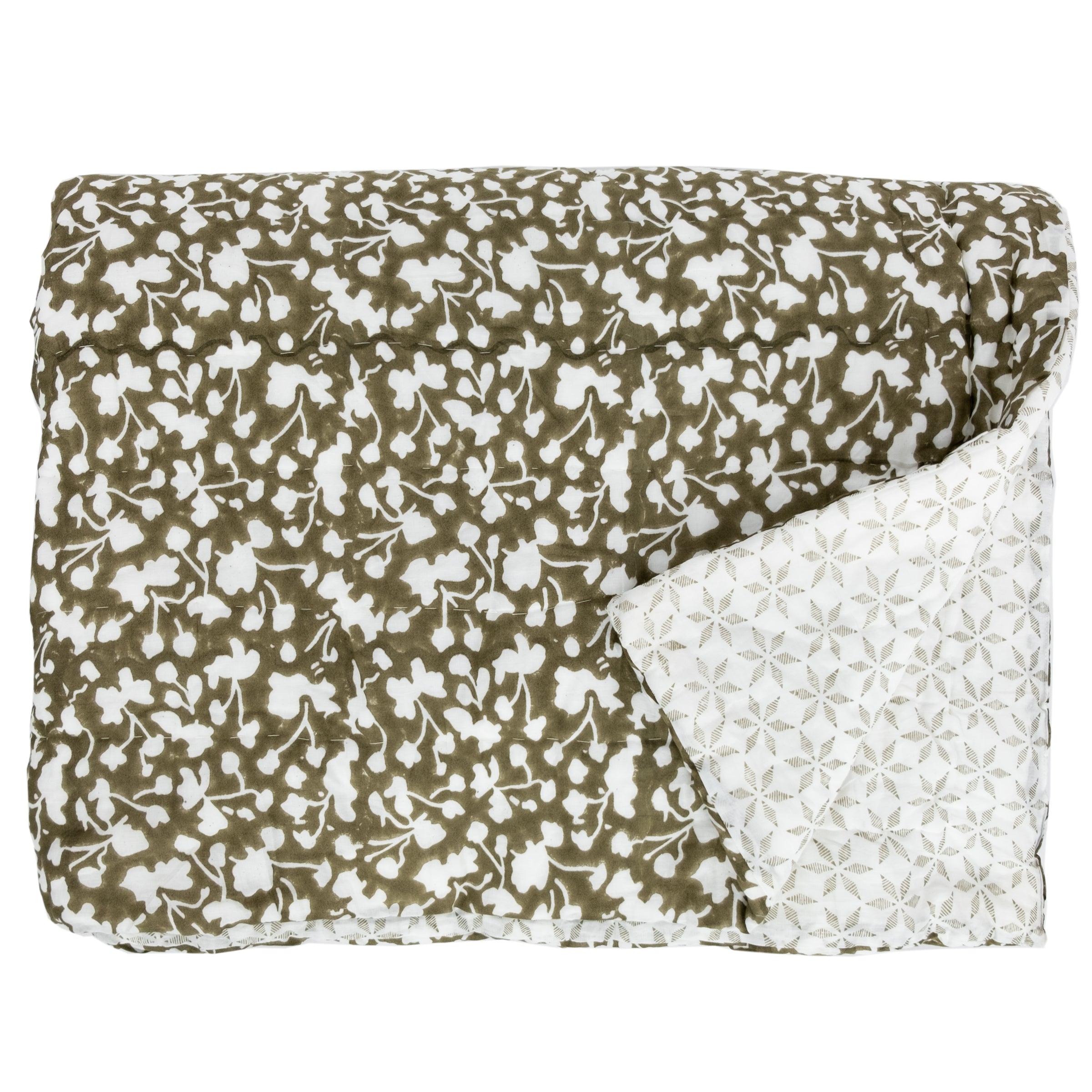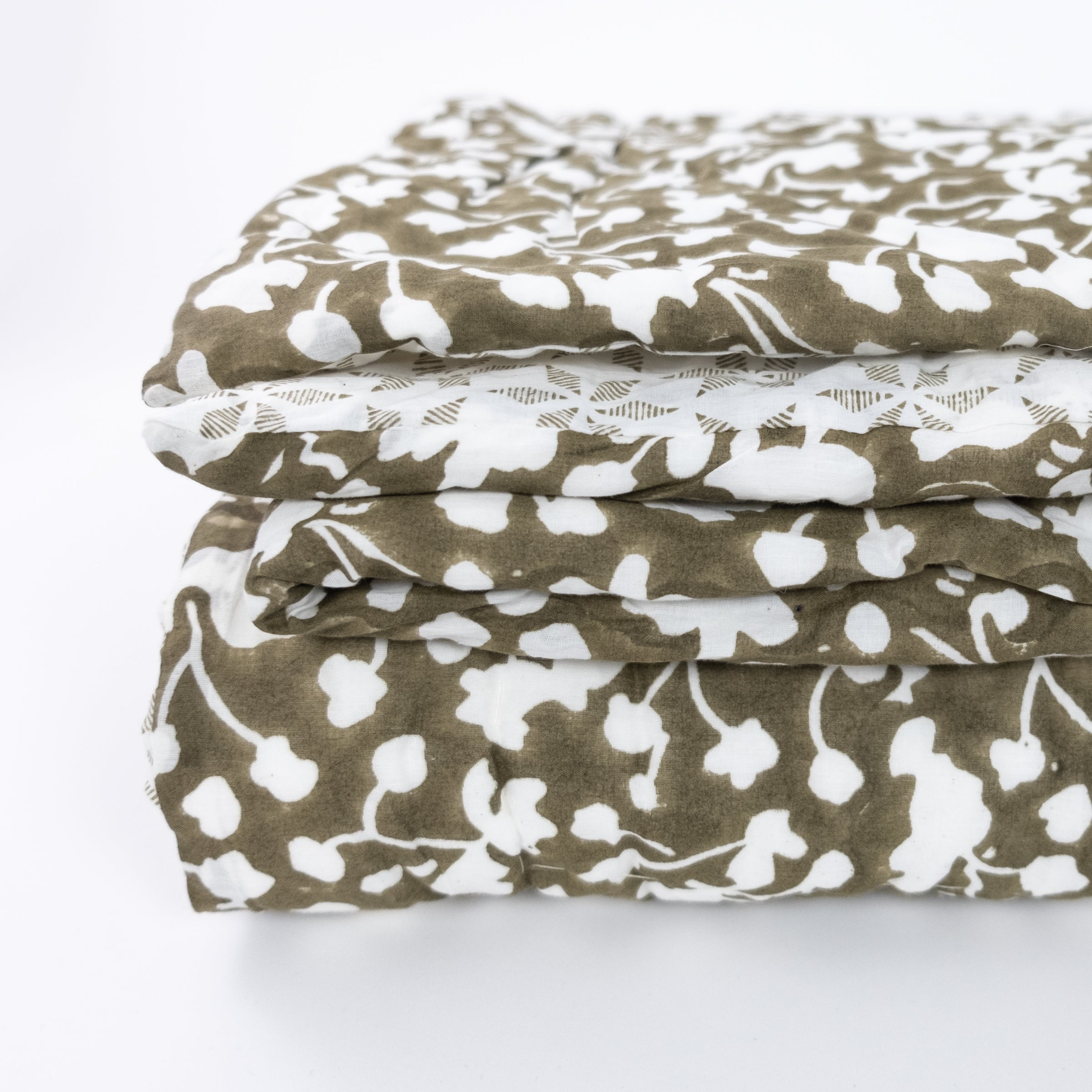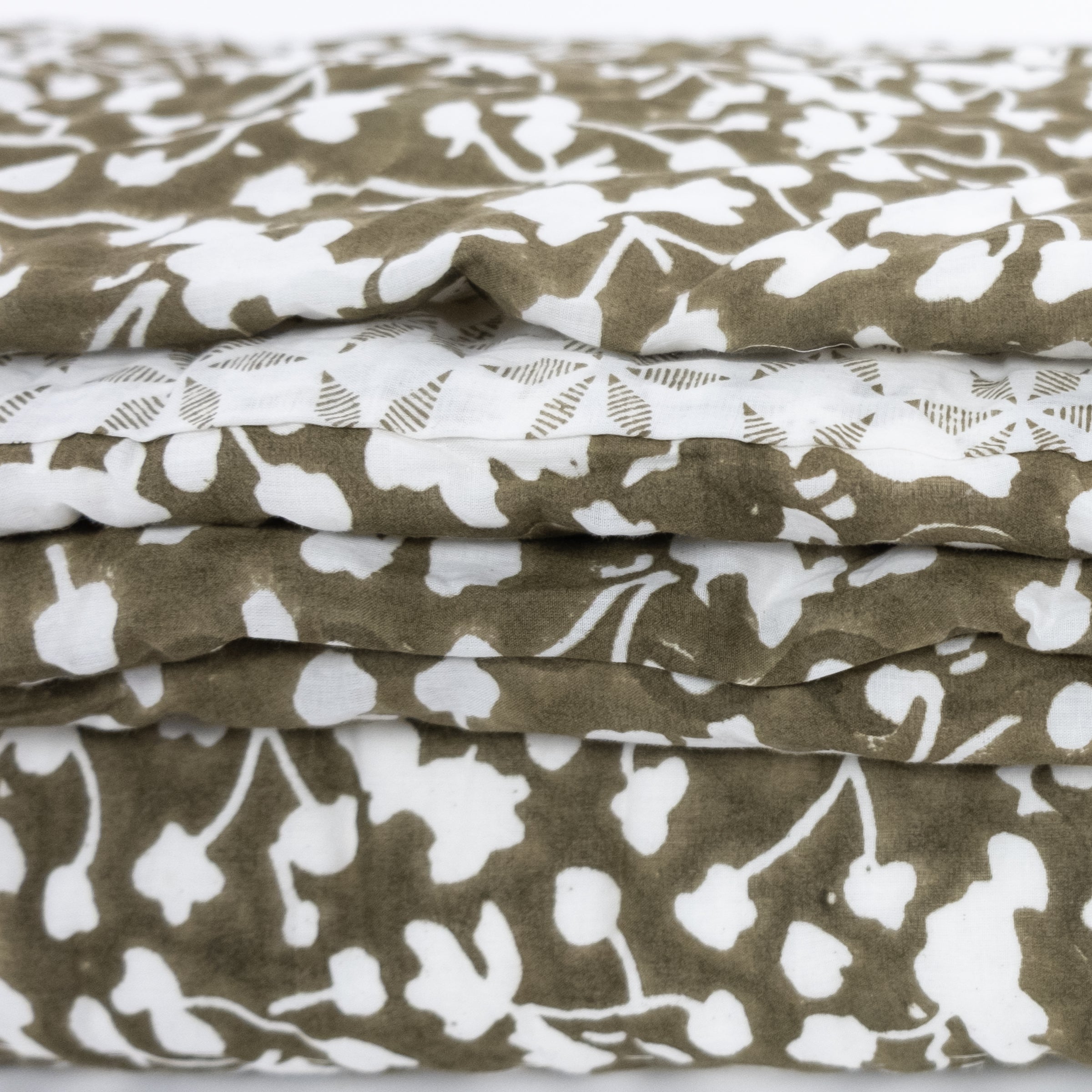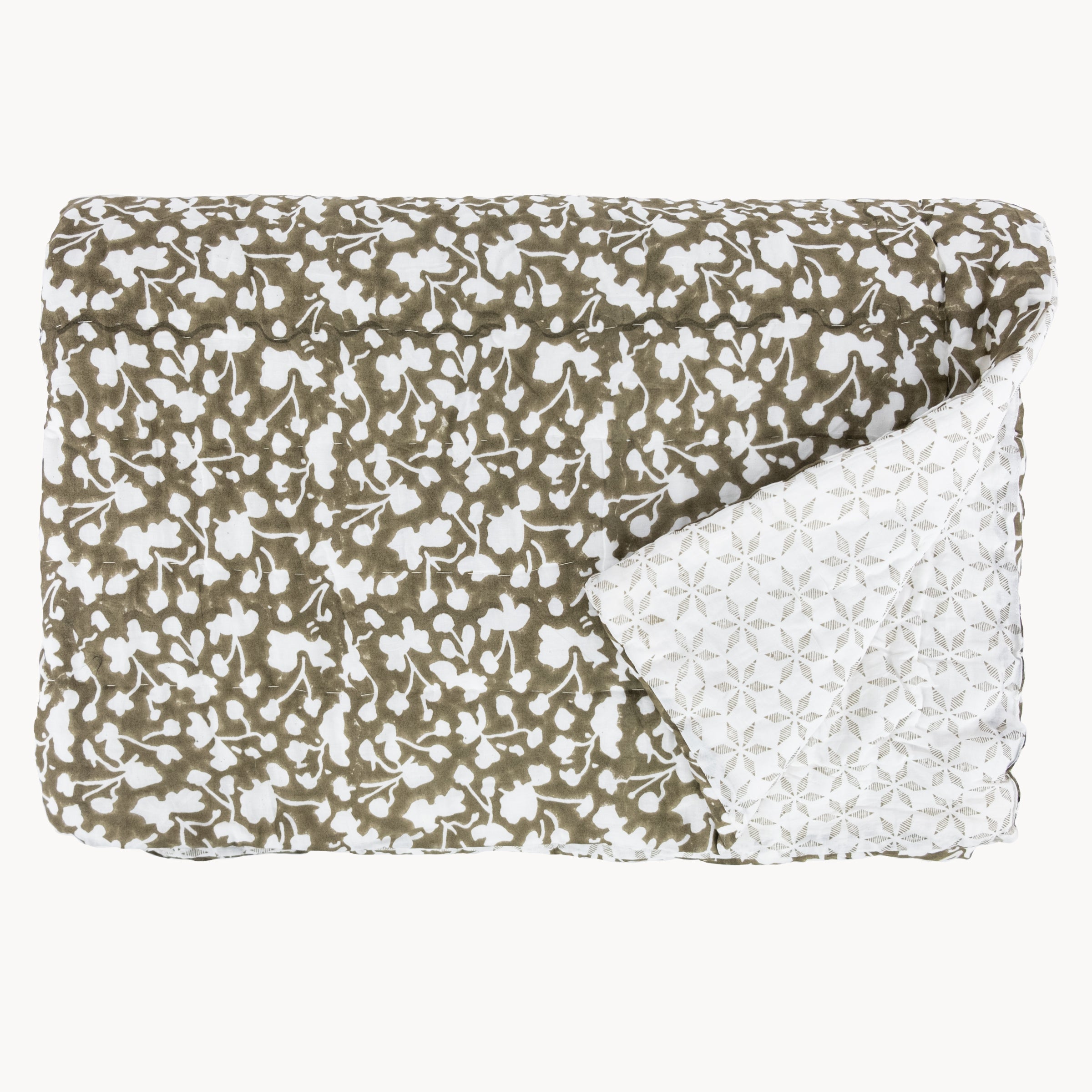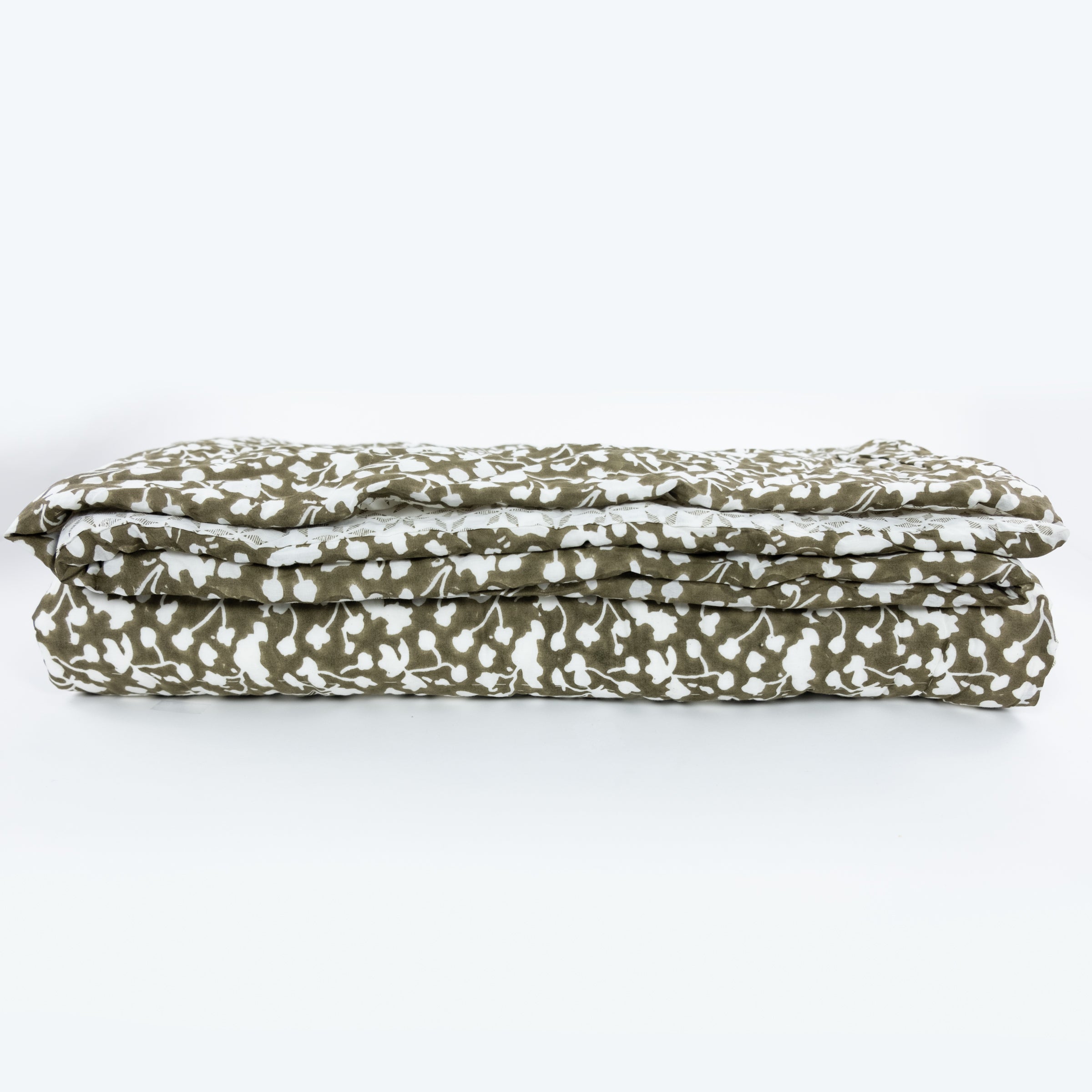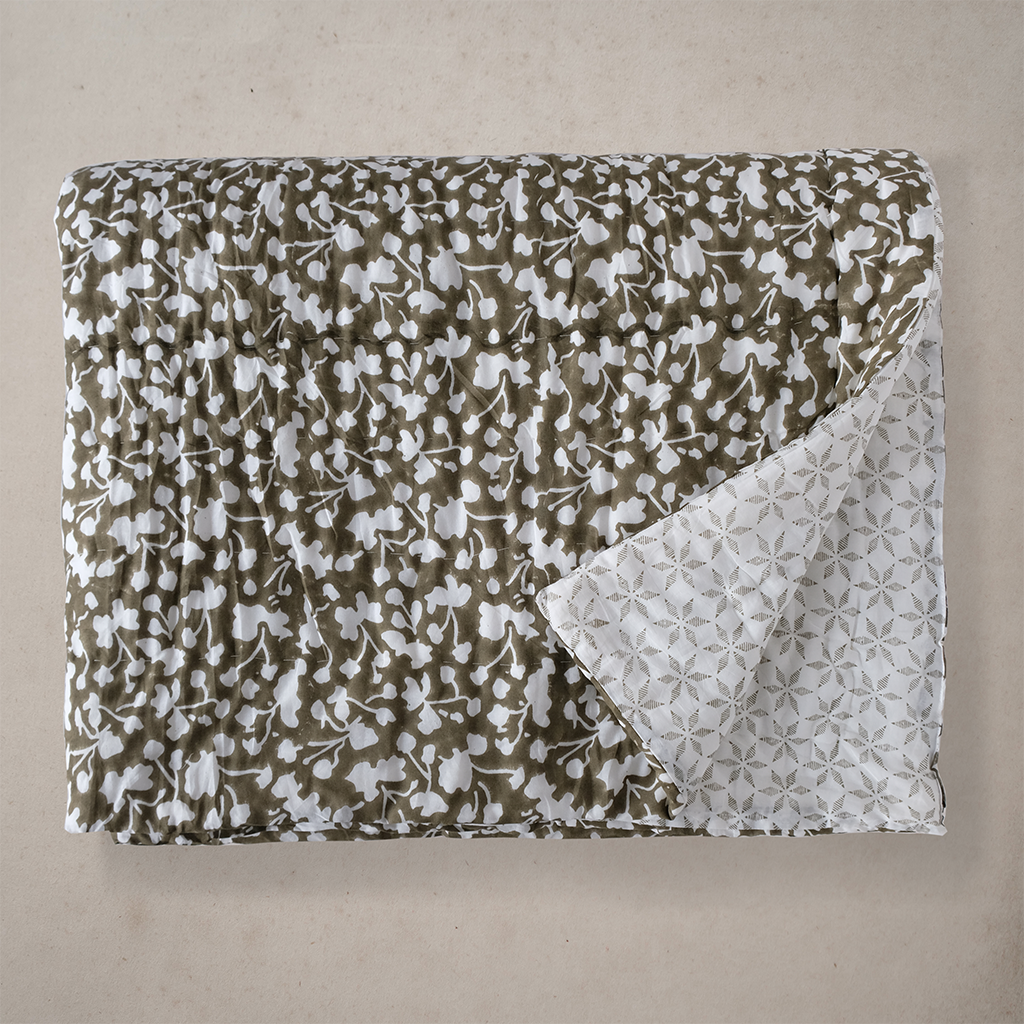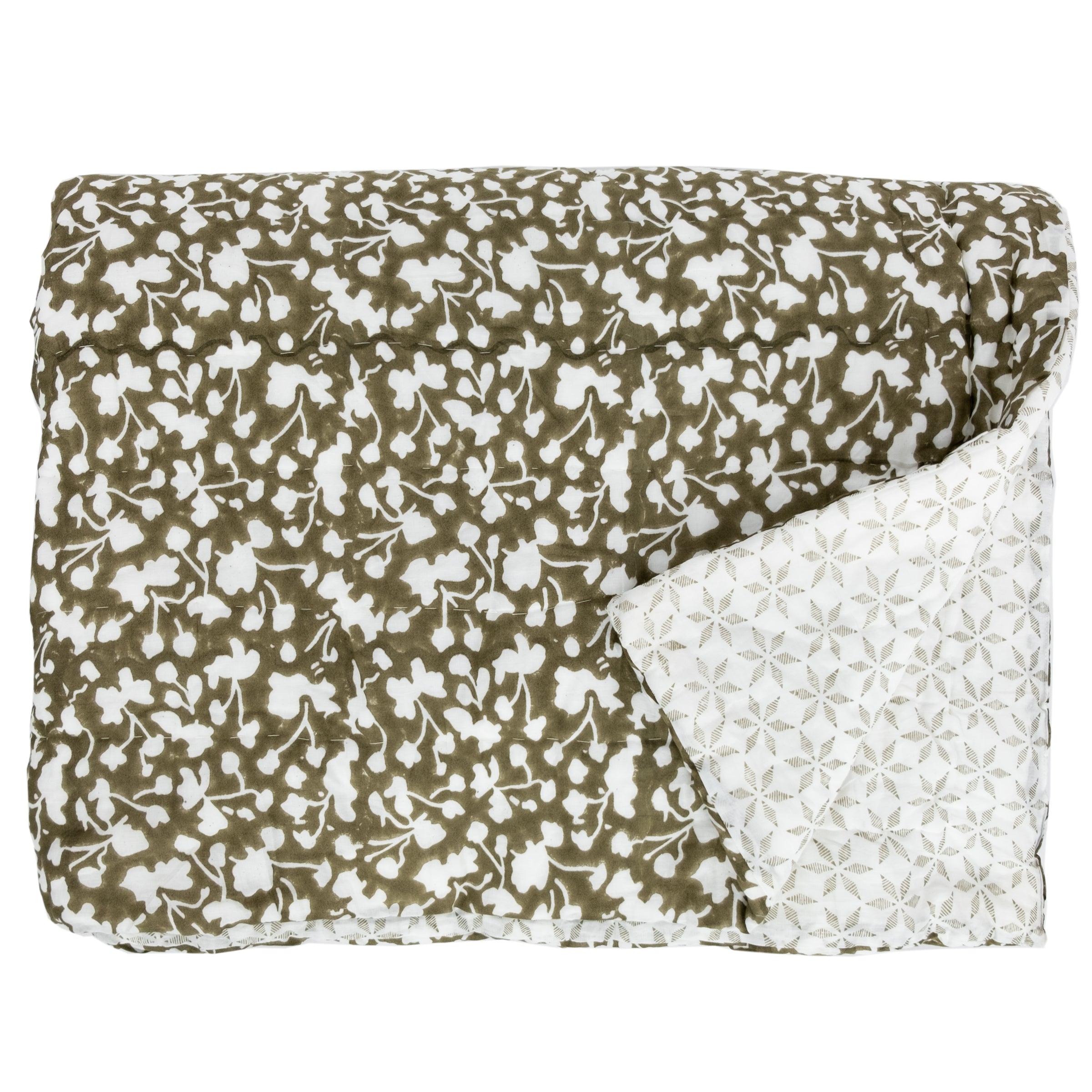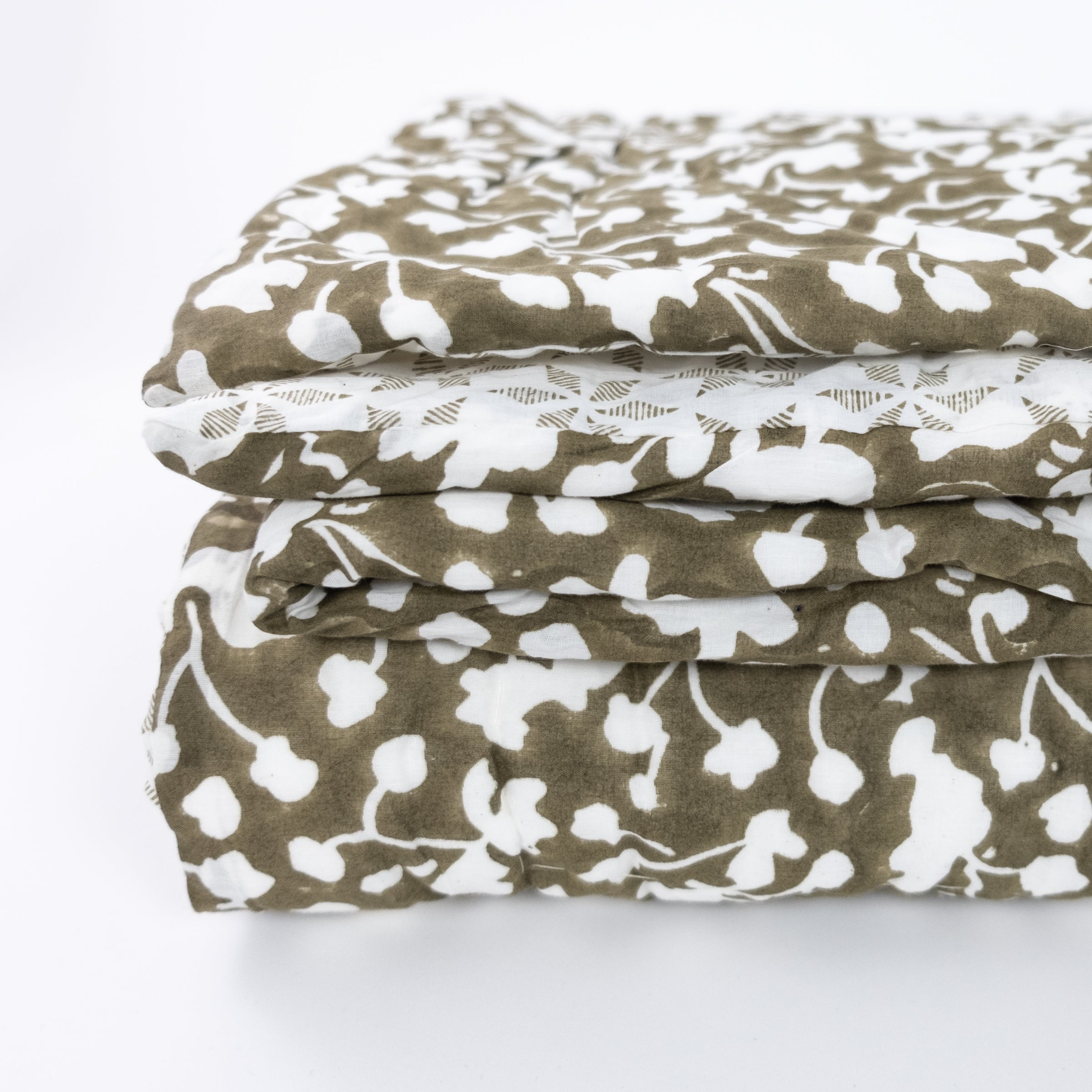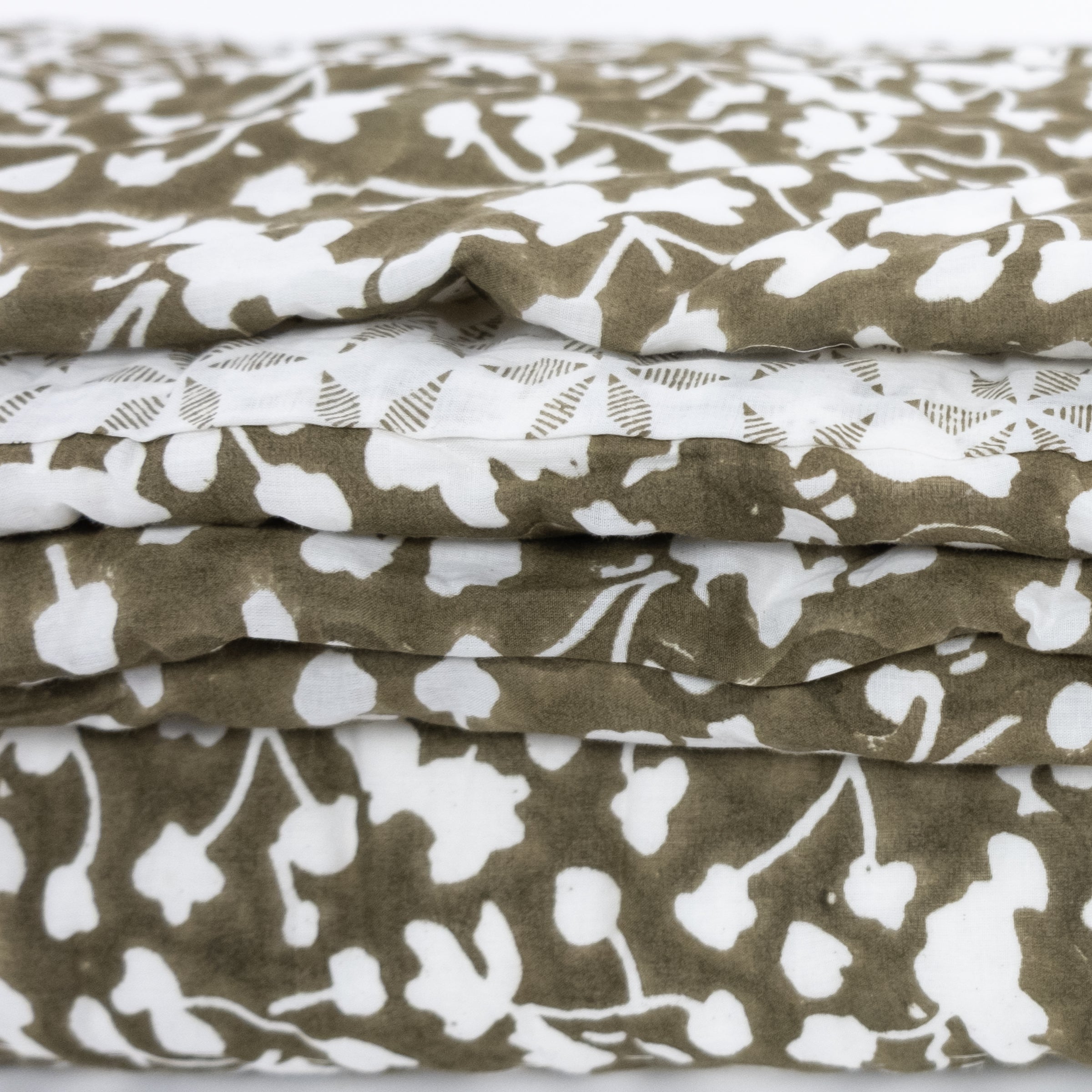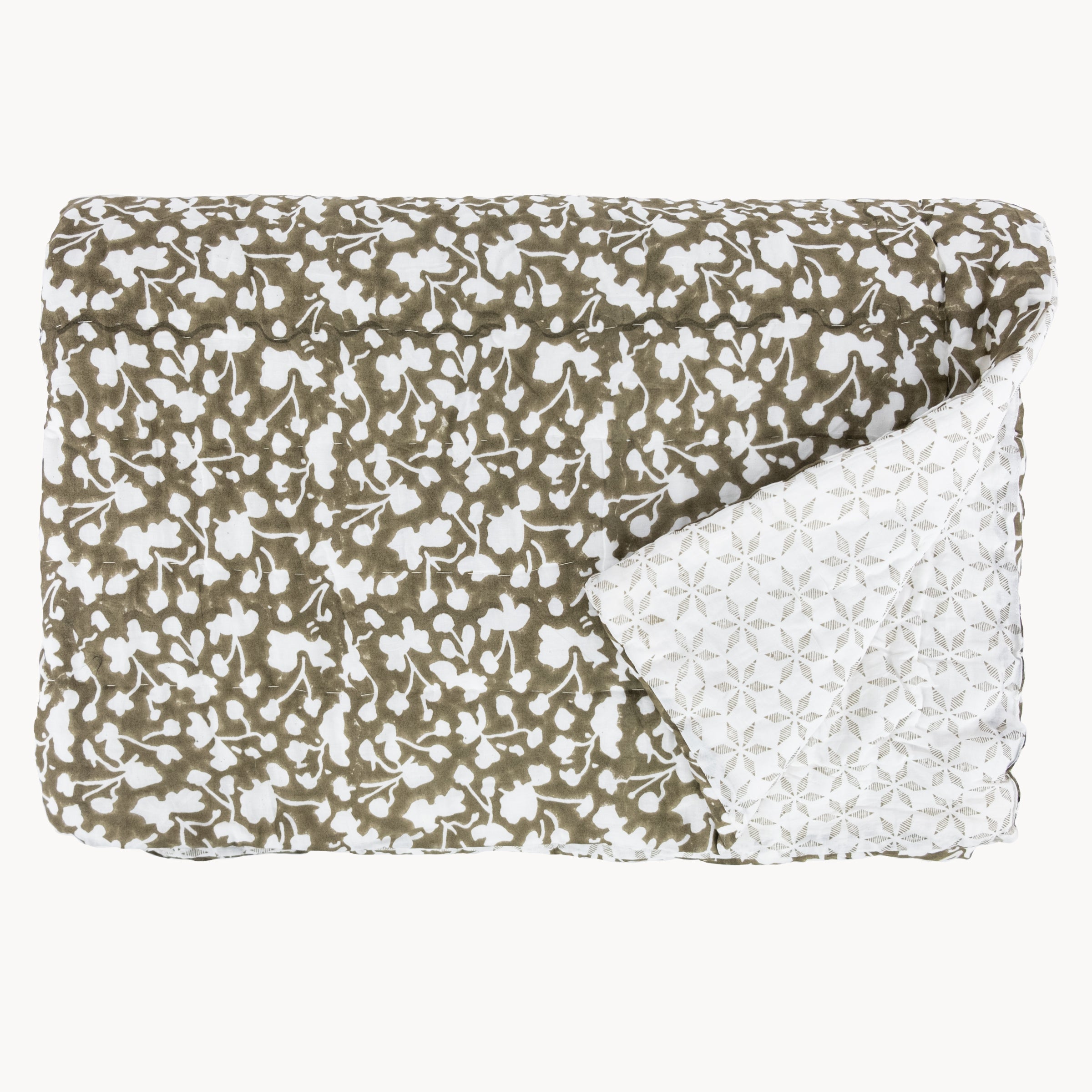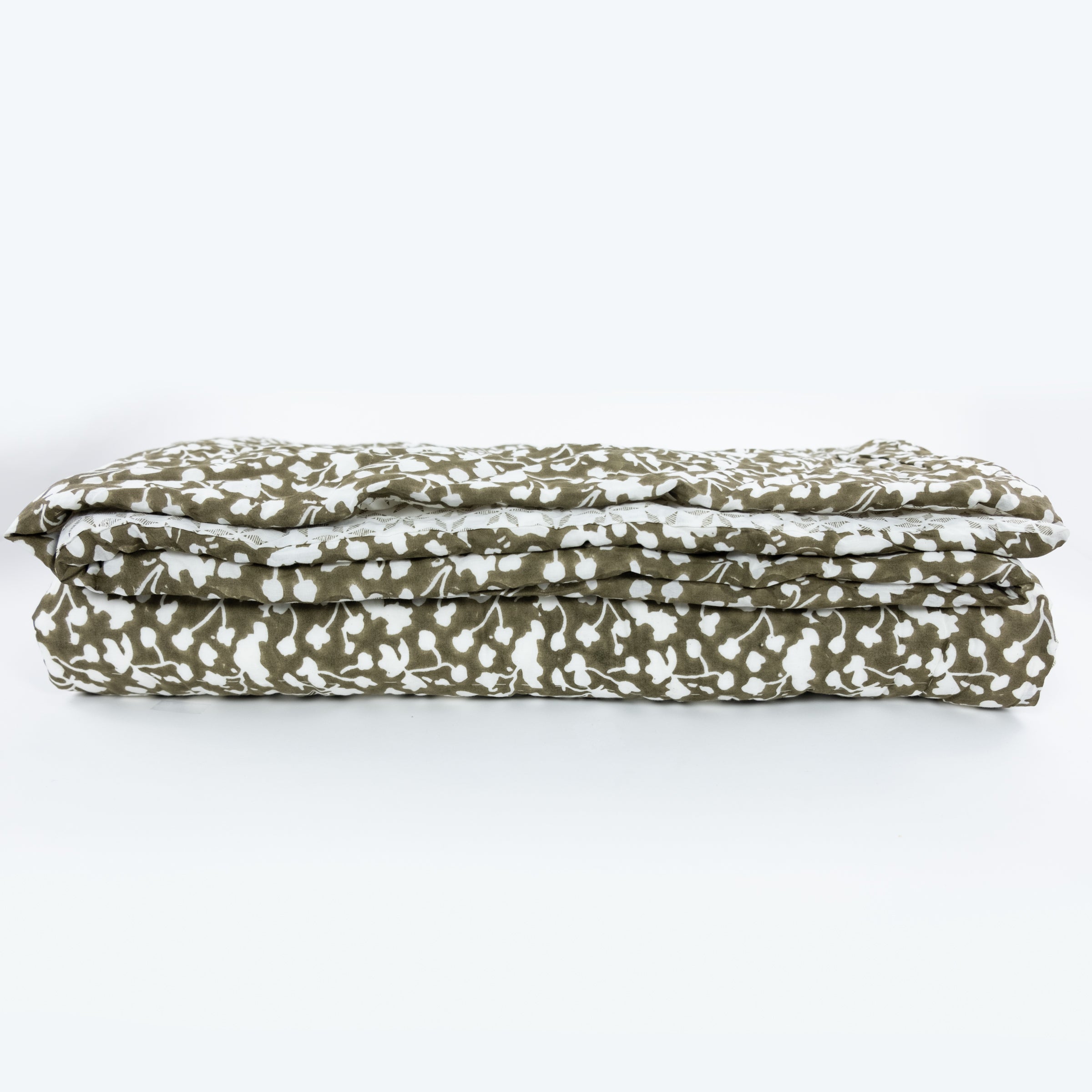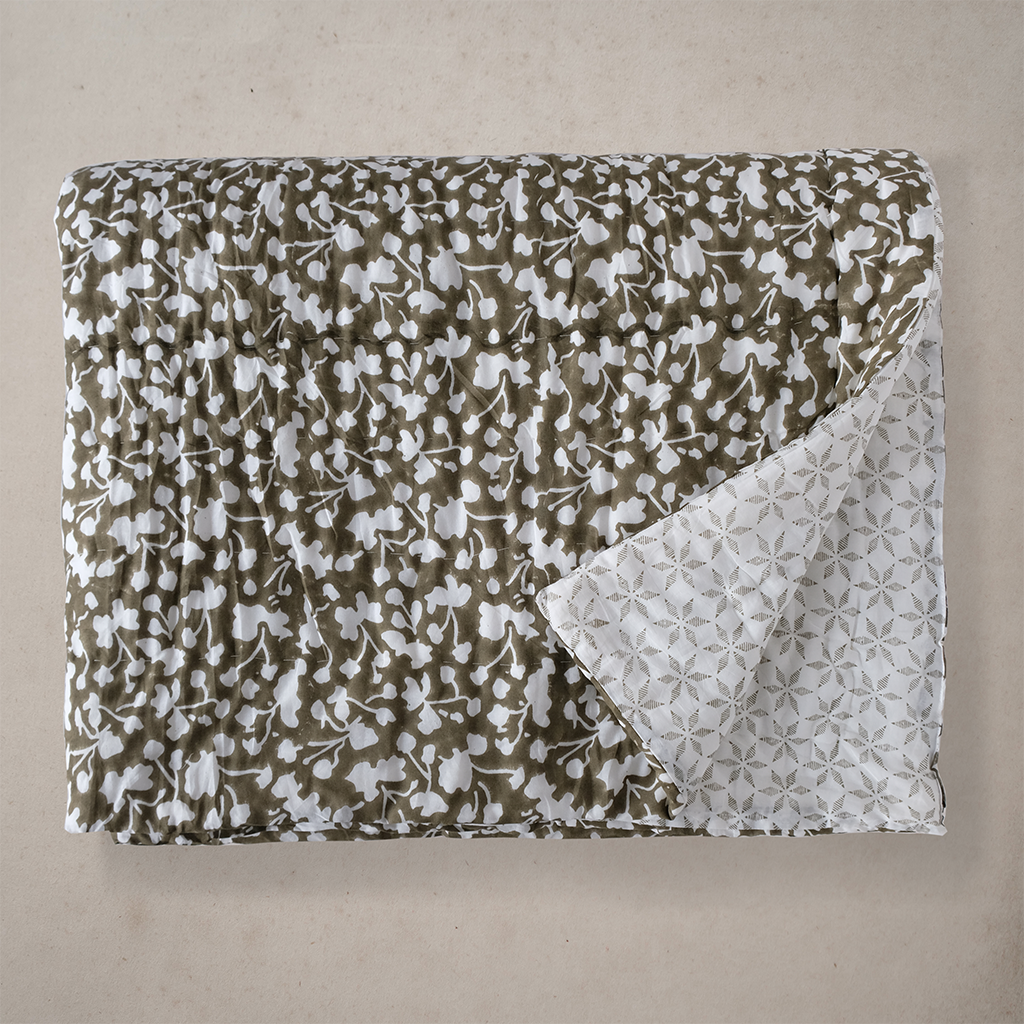 Ella Floral Quilt (Large, Small)
One side of this reversible quilt displays a floral pattern in full bloom; the reverse features star shaped flowers. Both sides have been block-printed by hand and are made of blissfully soft cotton.
Co-ordinates with Ella pillowcase (Purchased separately)
Fabric 100% Cotton Voile; Batting 100% Cotton
Block printed and Hand quilted
Available in 2 sizes
Large Size - 110x92 - For King and Queen Bed
Small Size - 82x92 - For Full and Twin Bed
Machine wash cold with like colors, Gentle cycle, Tumble dry.
Color - Olive Brown