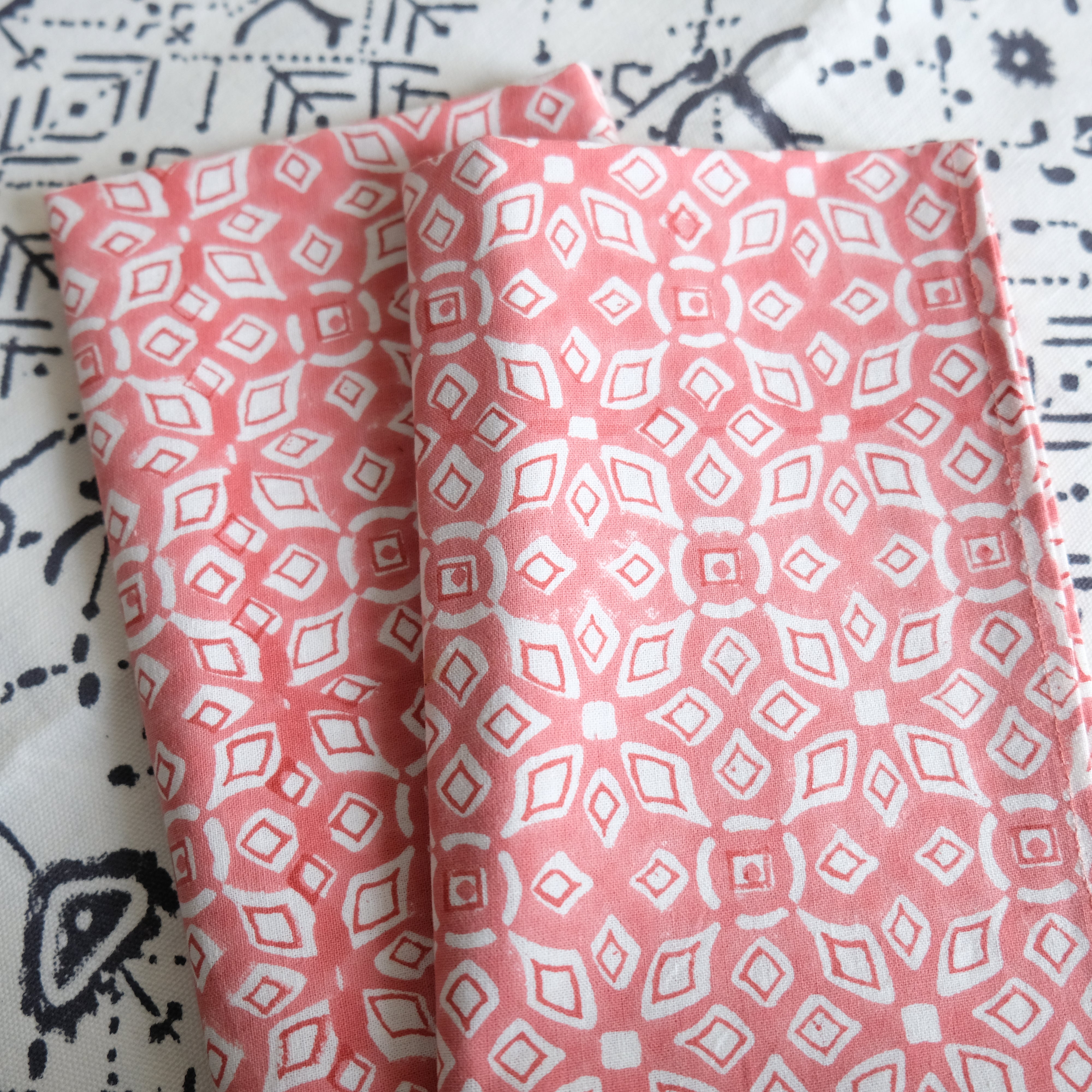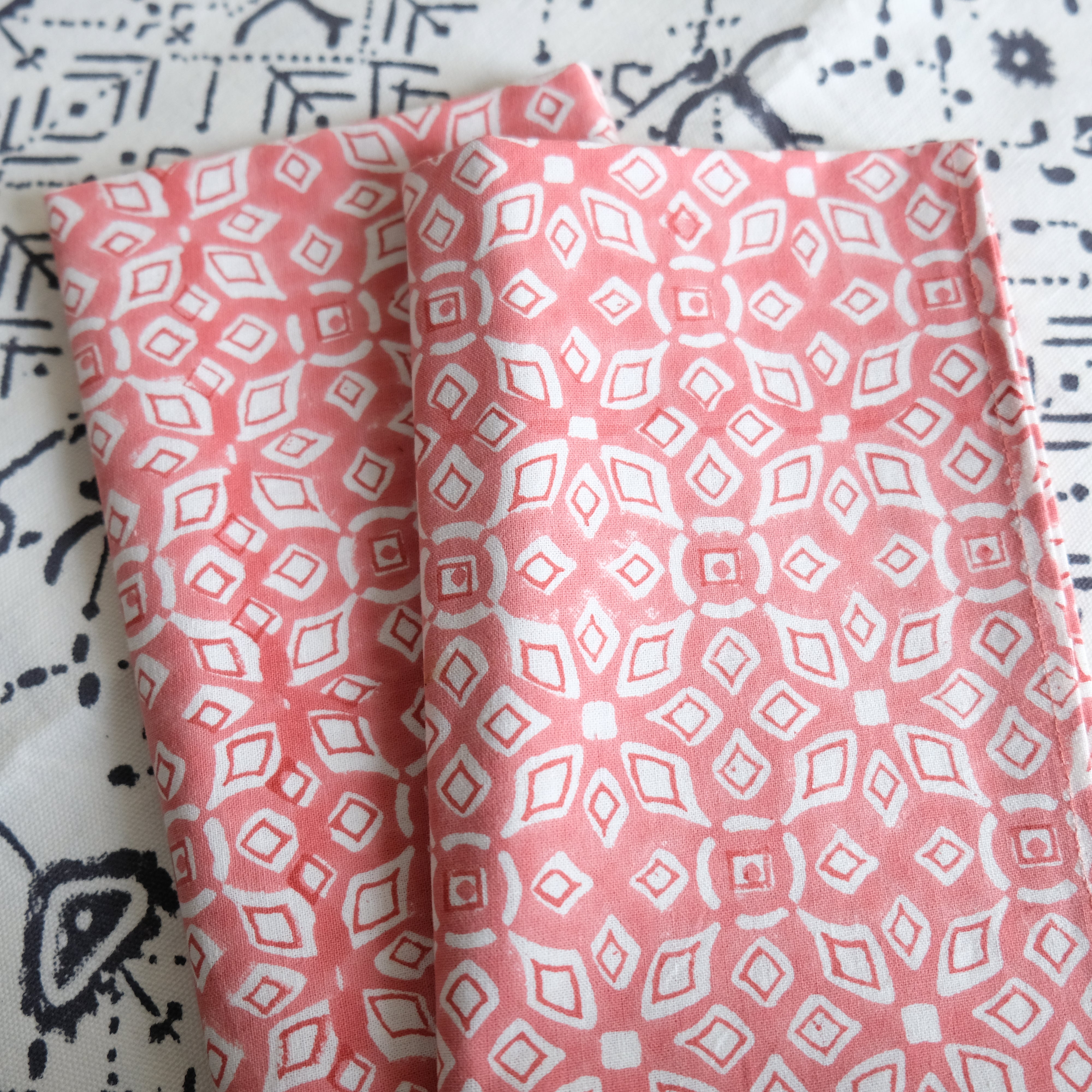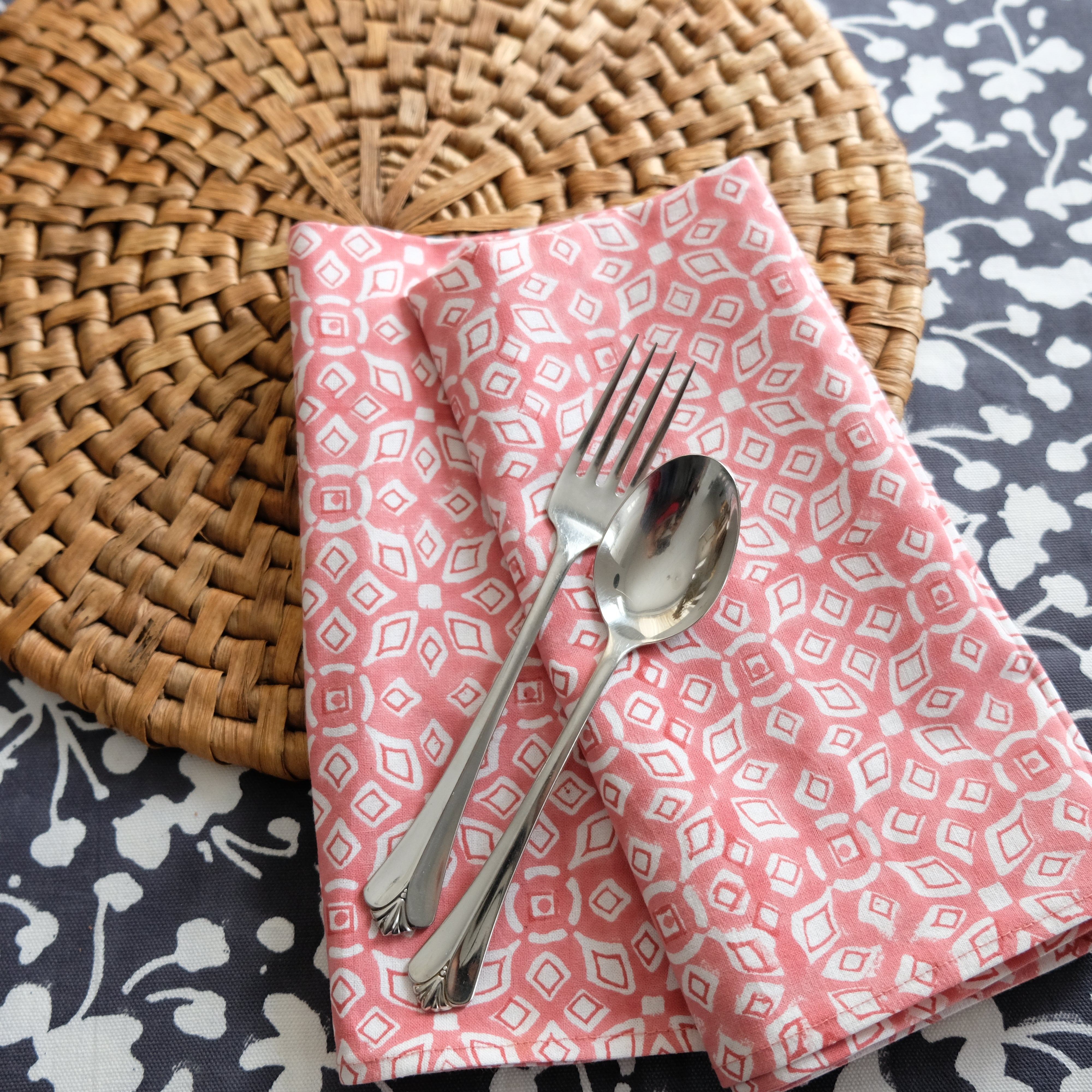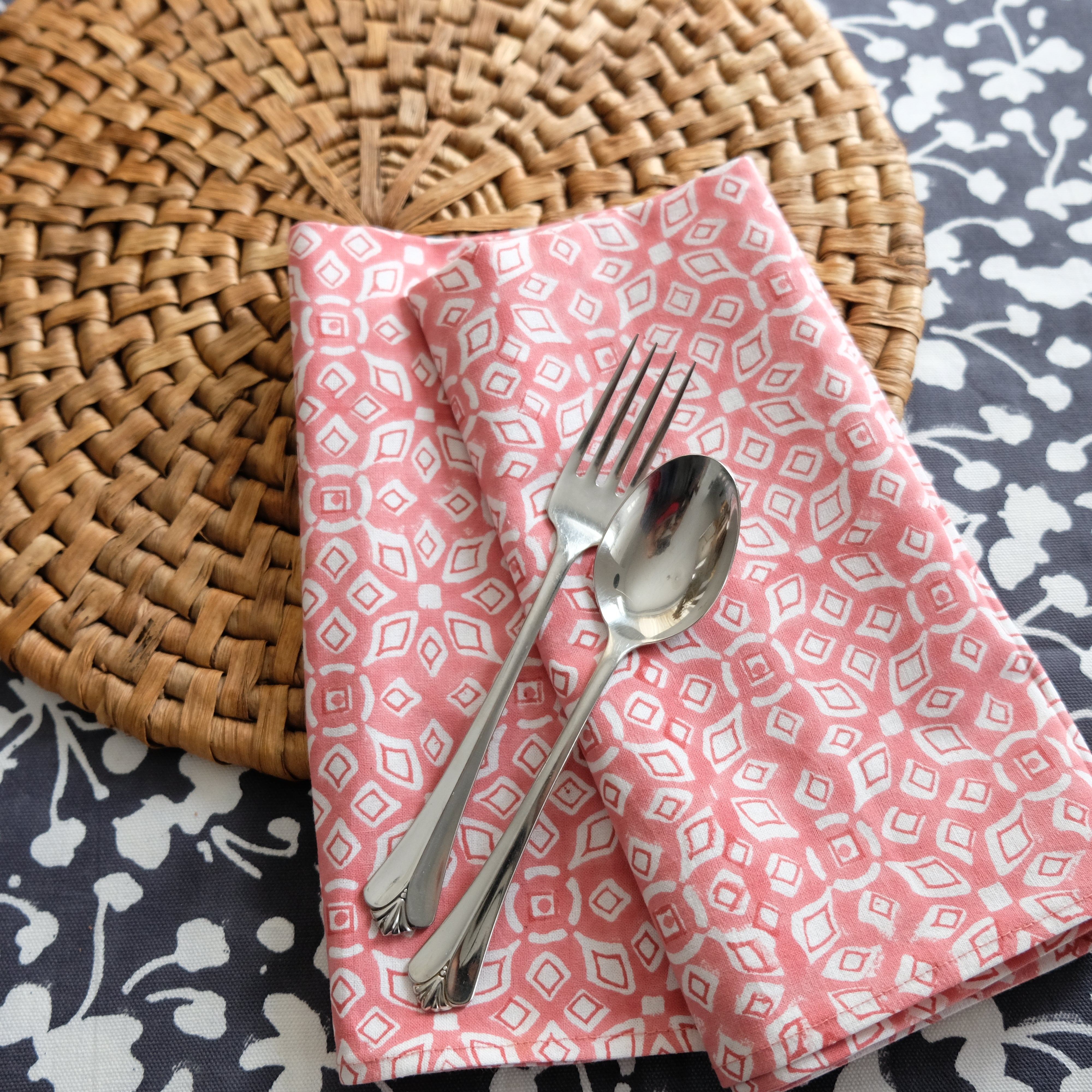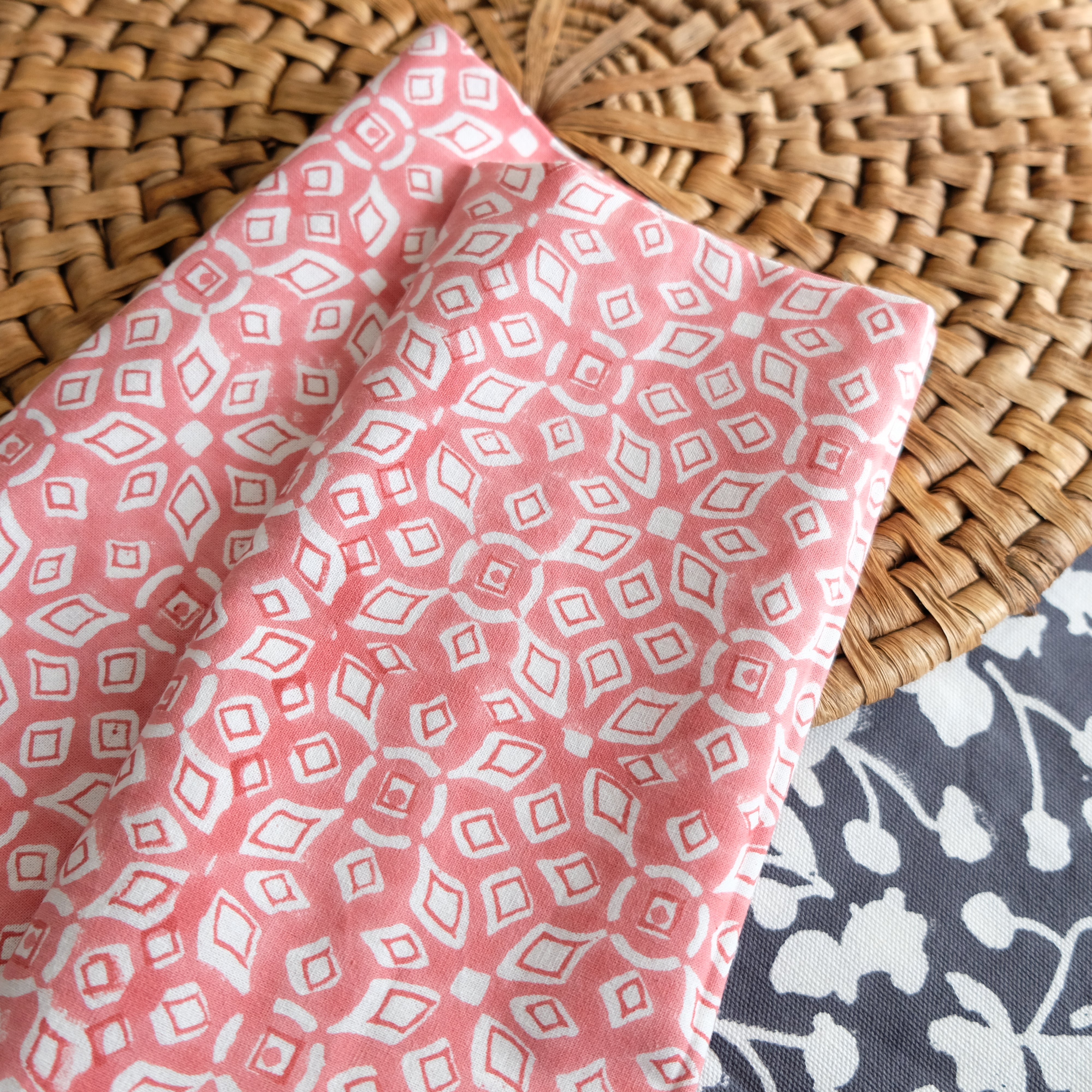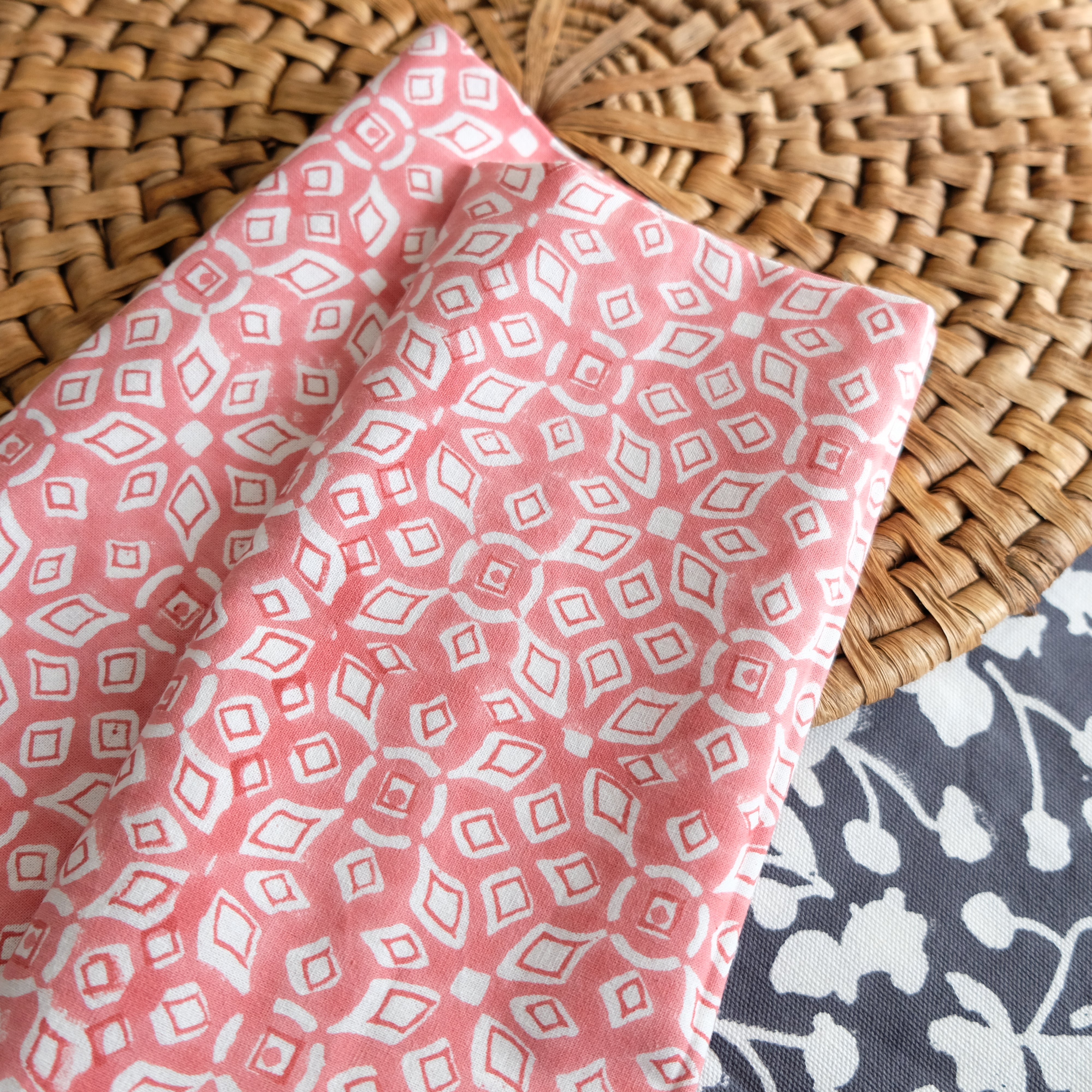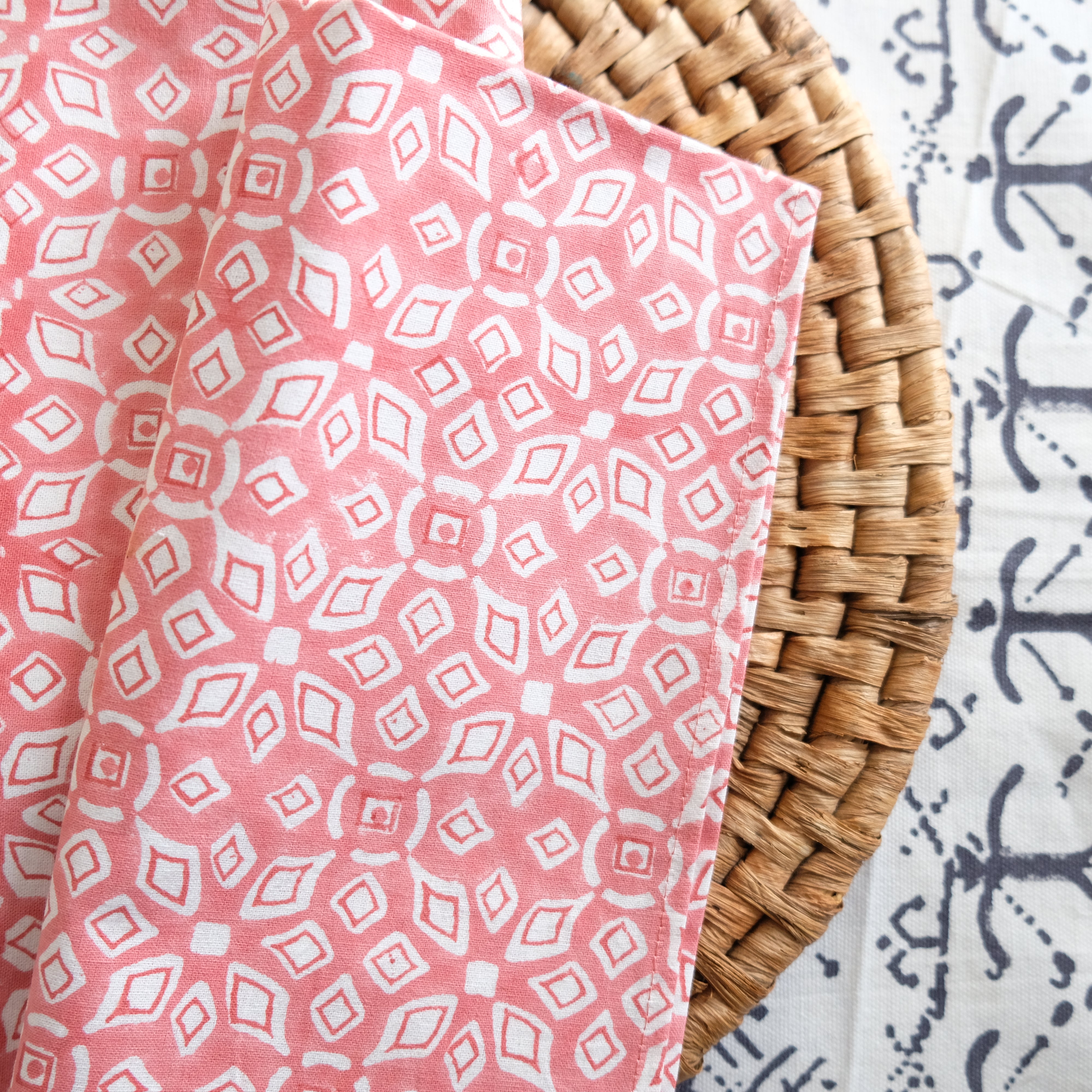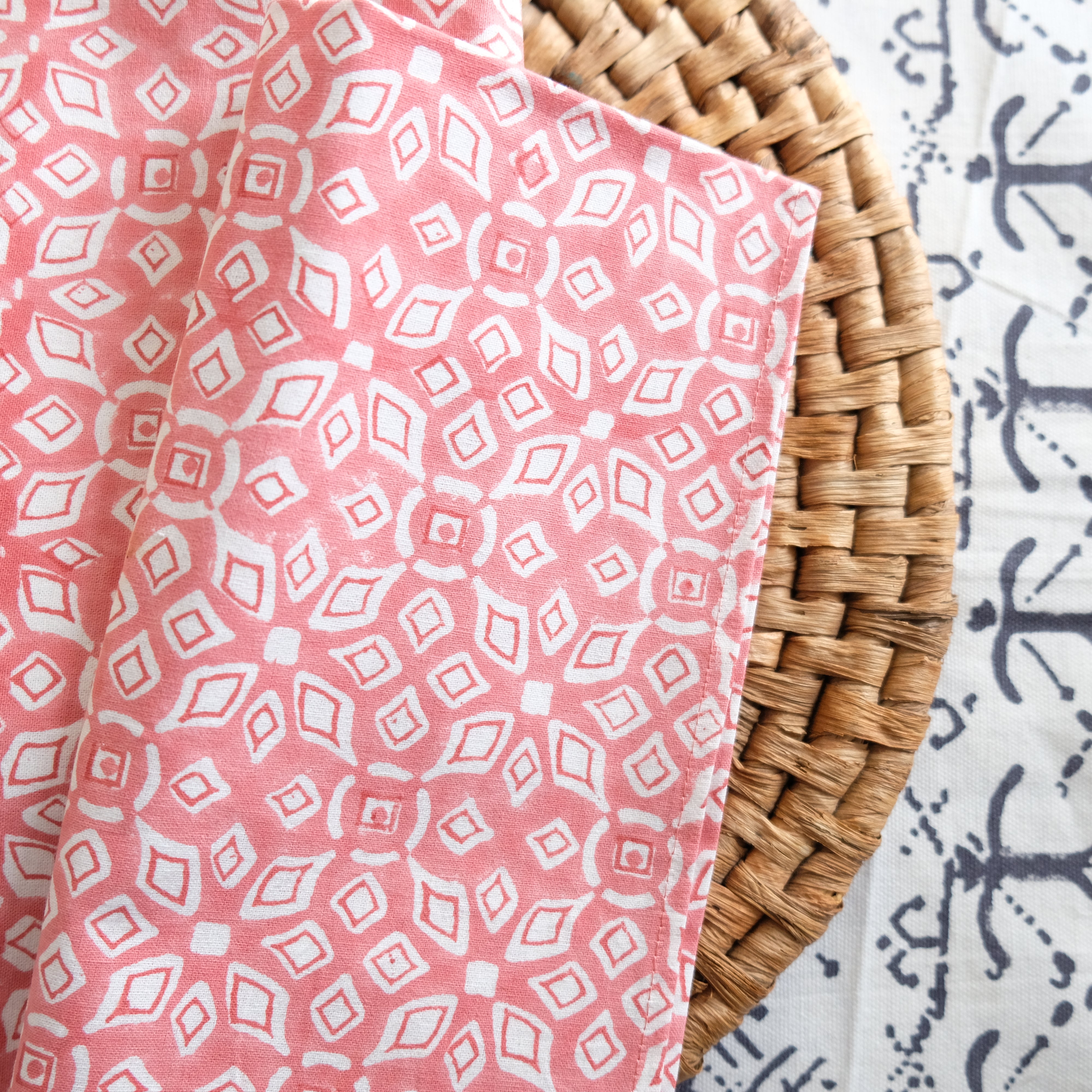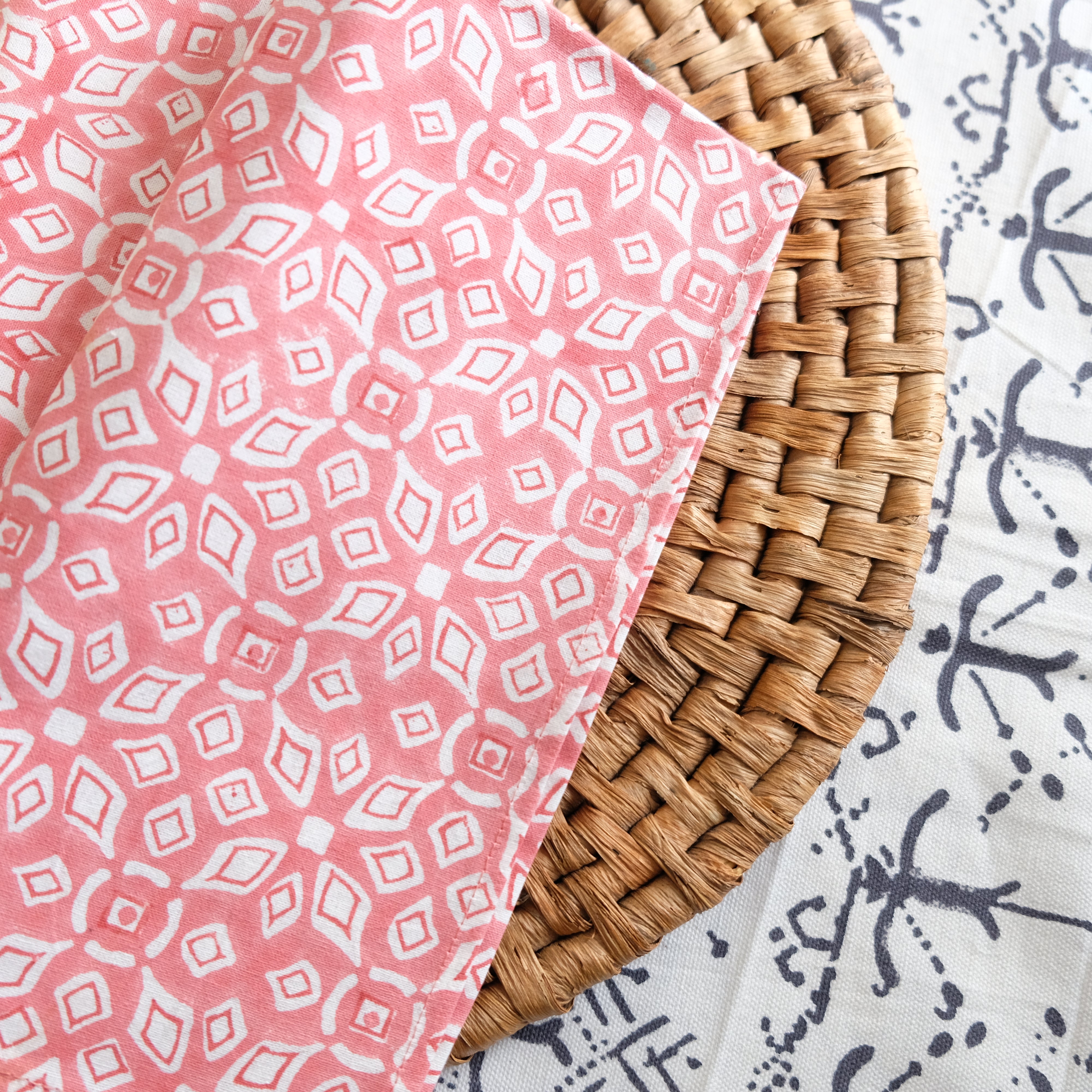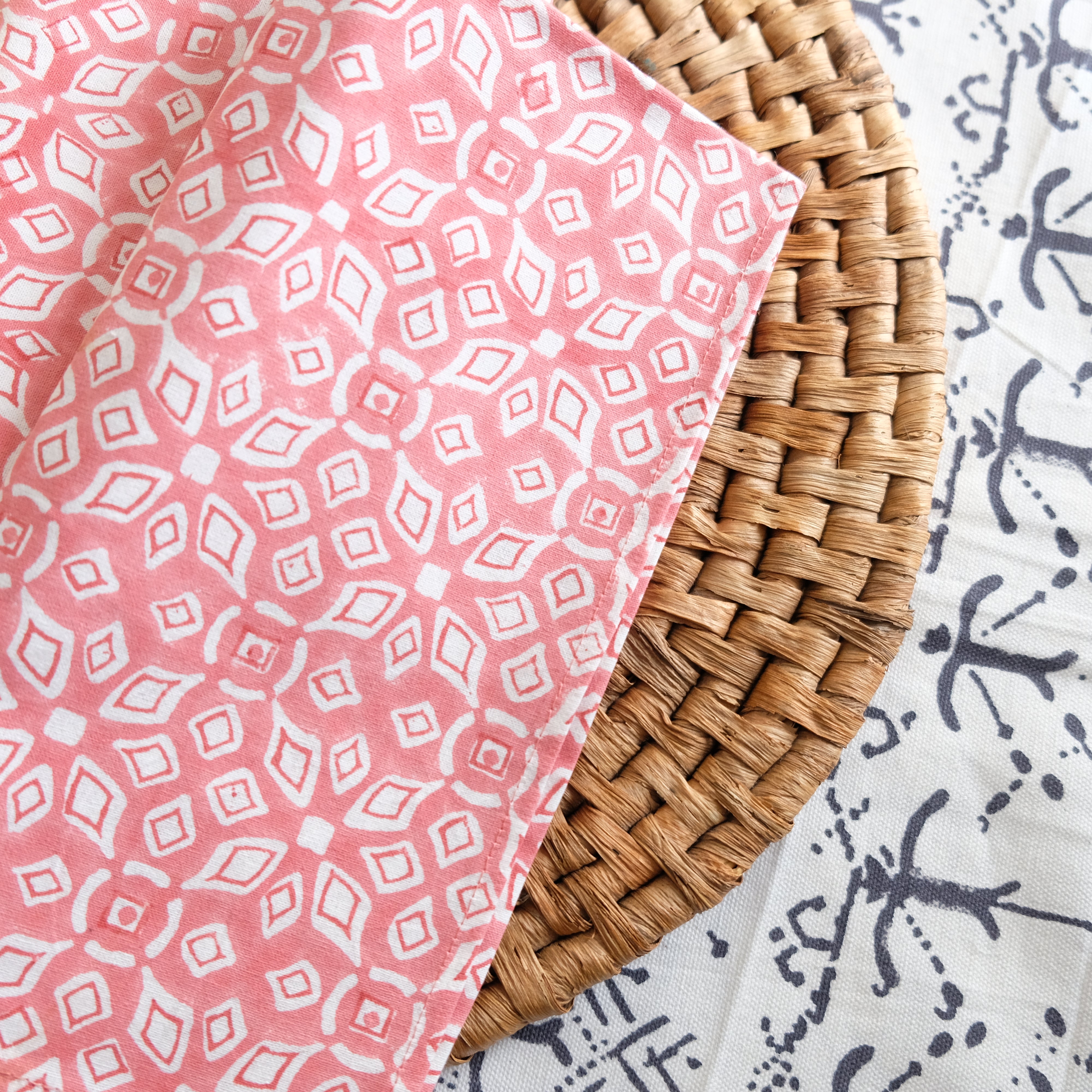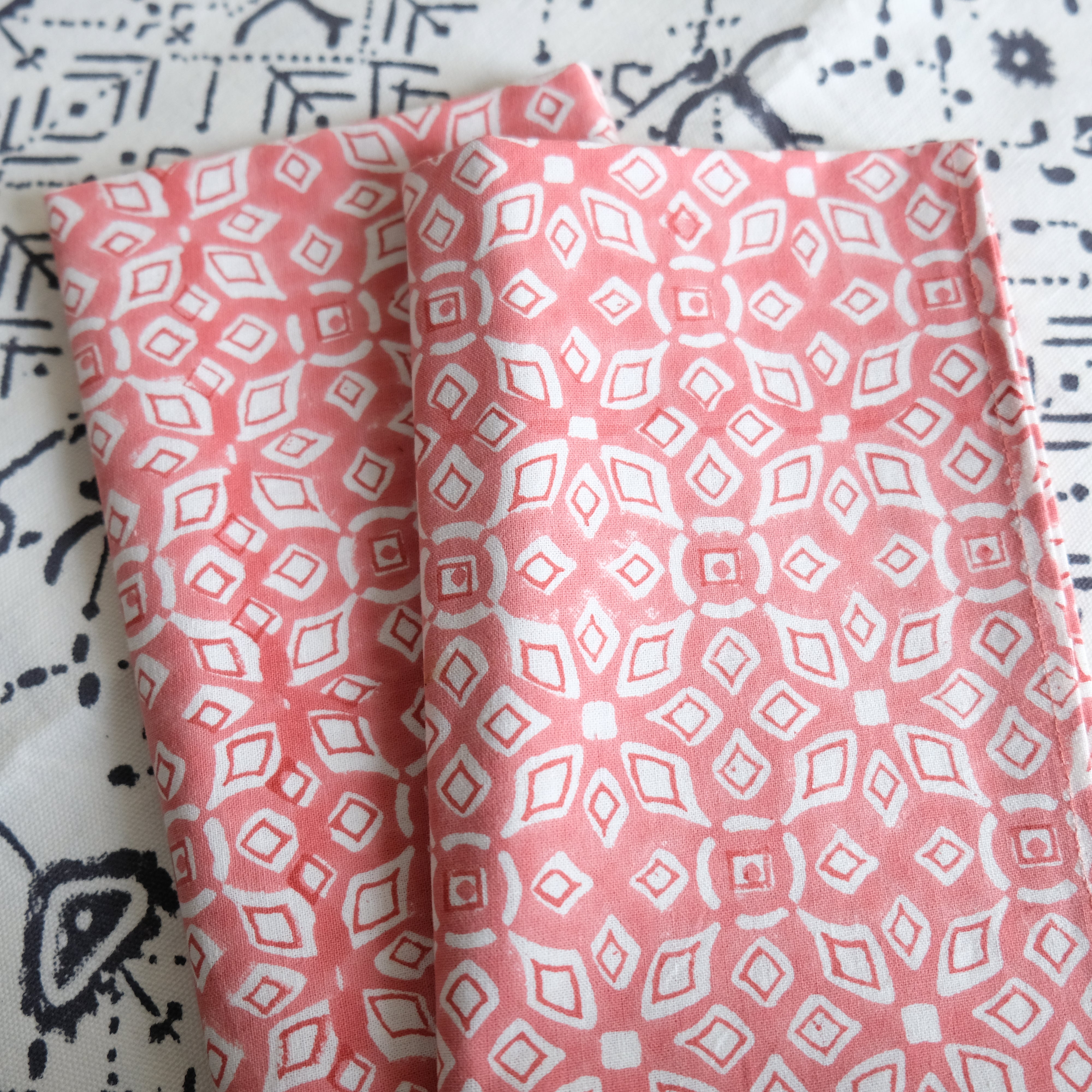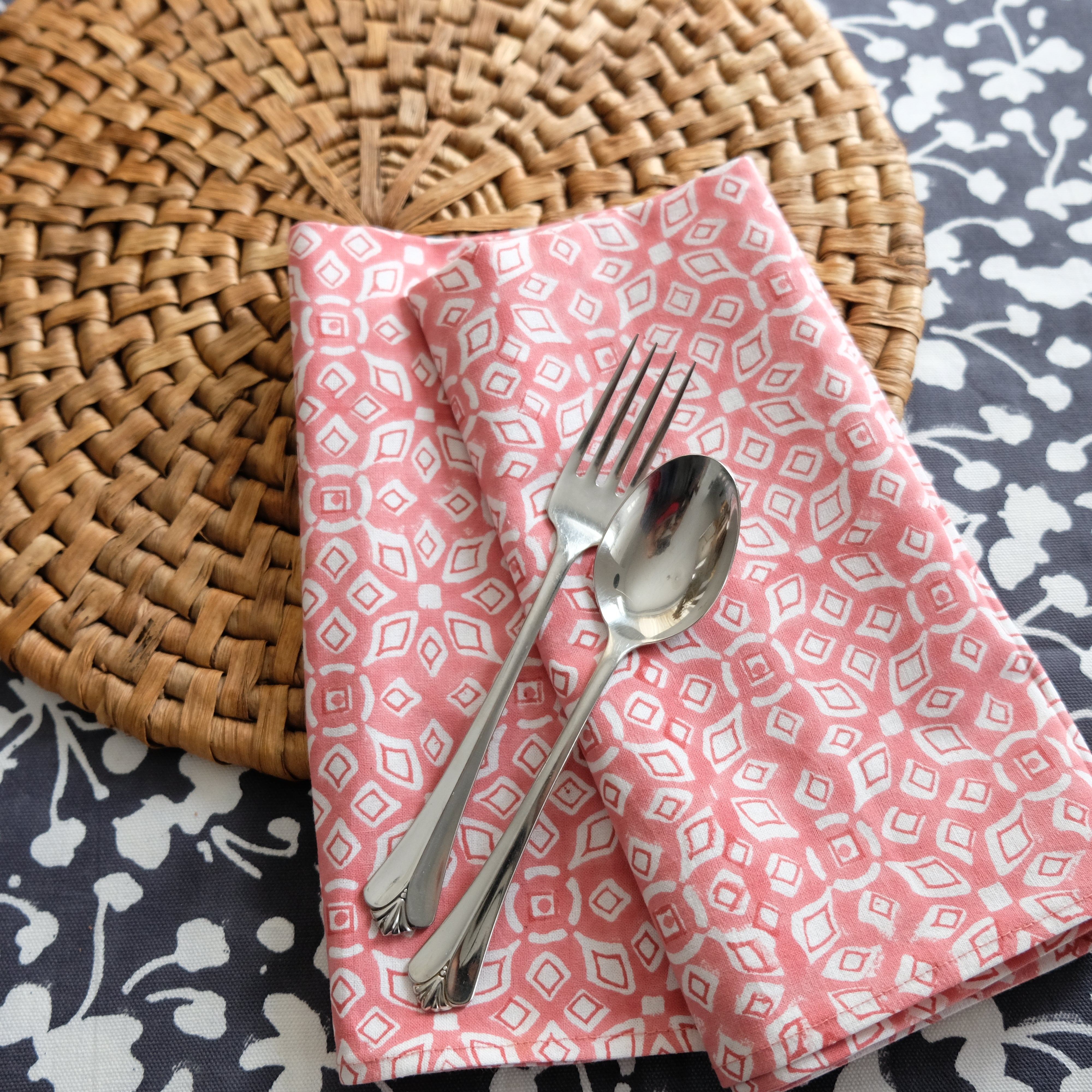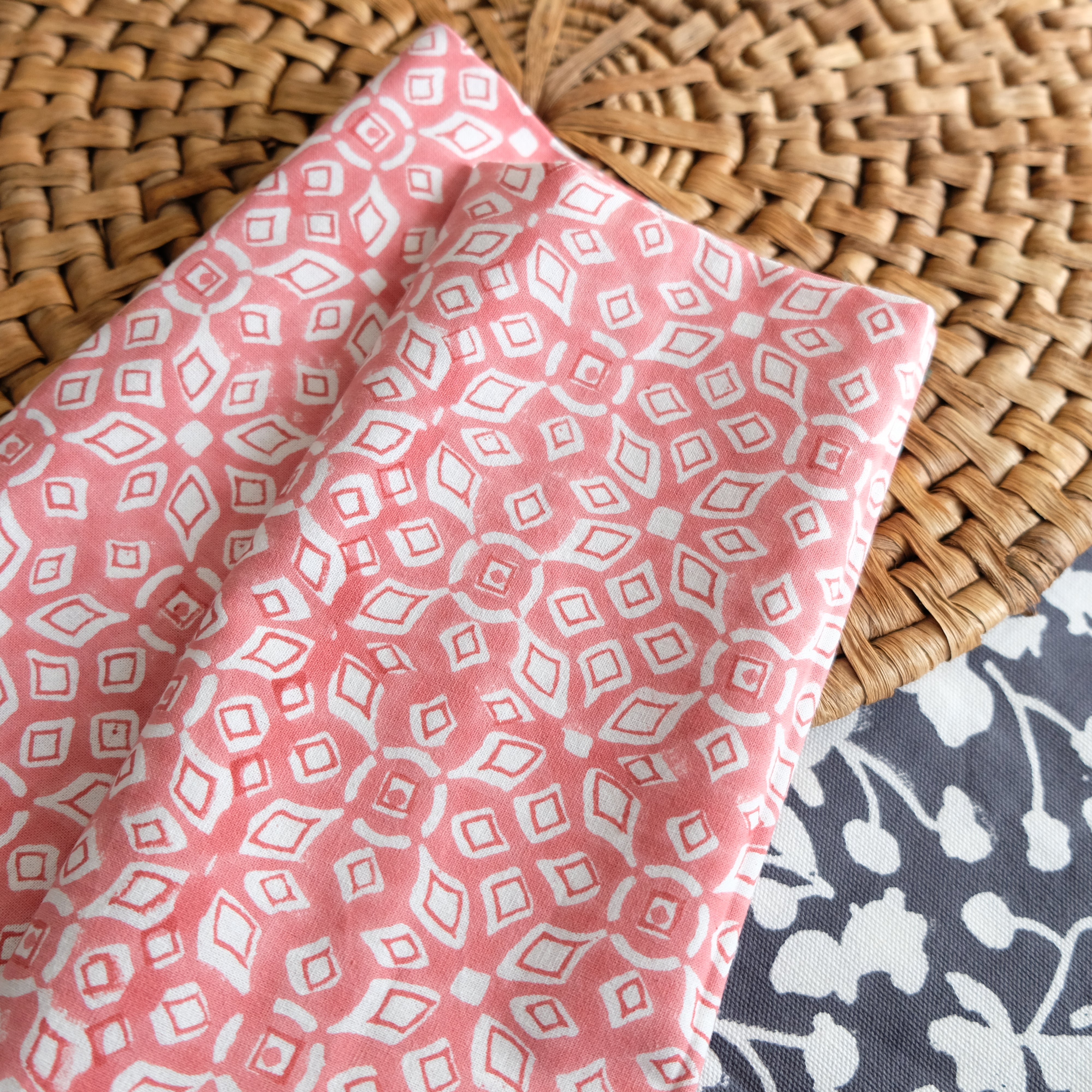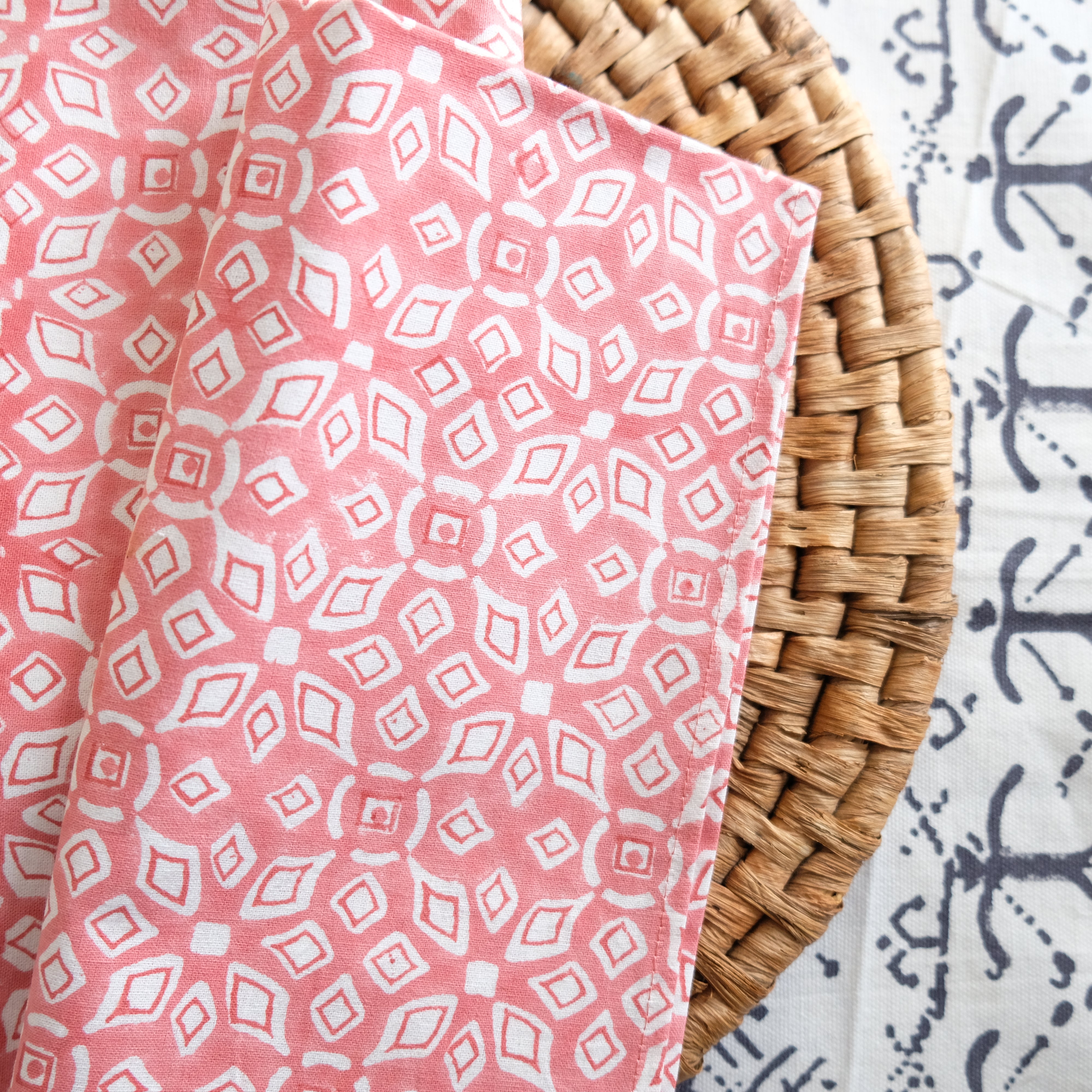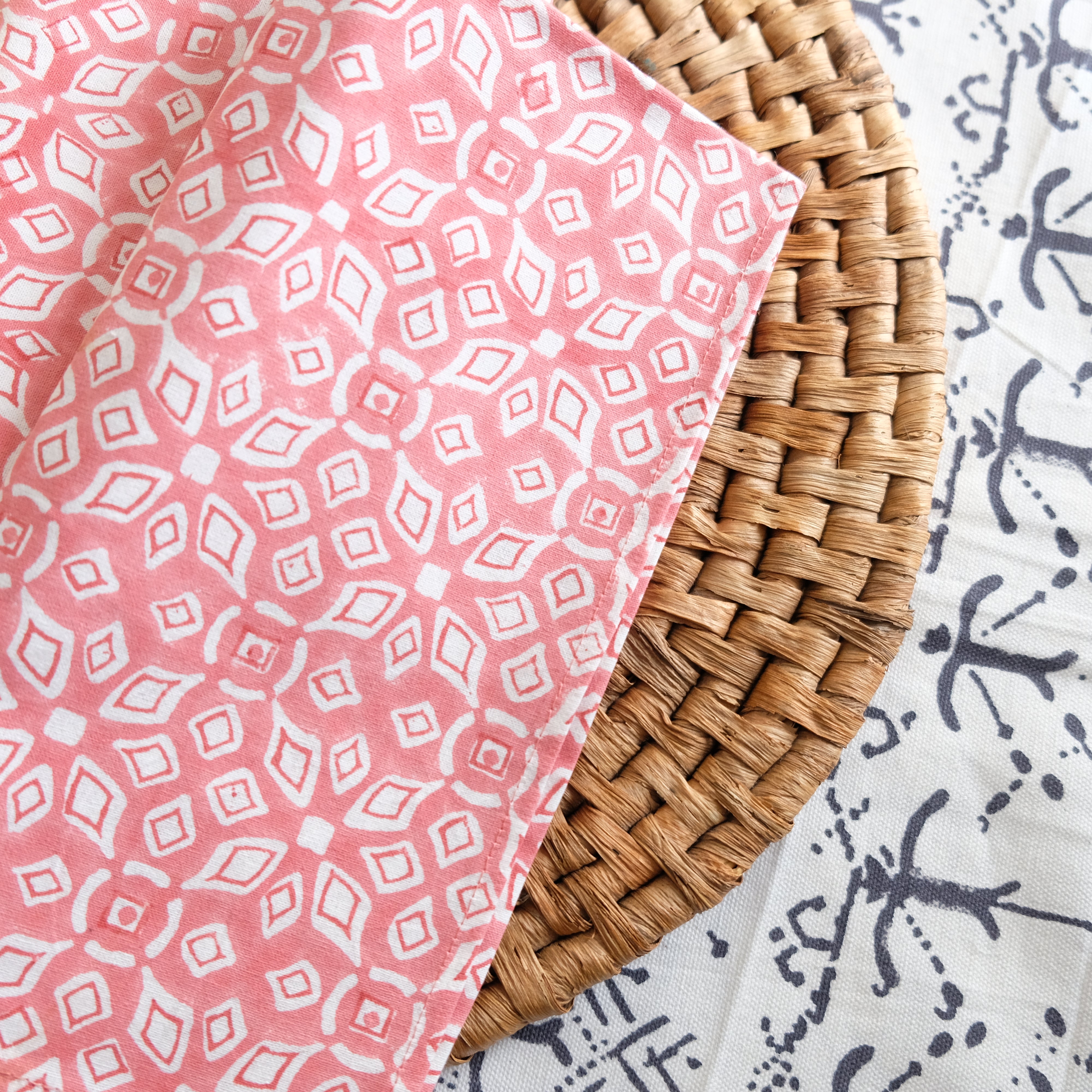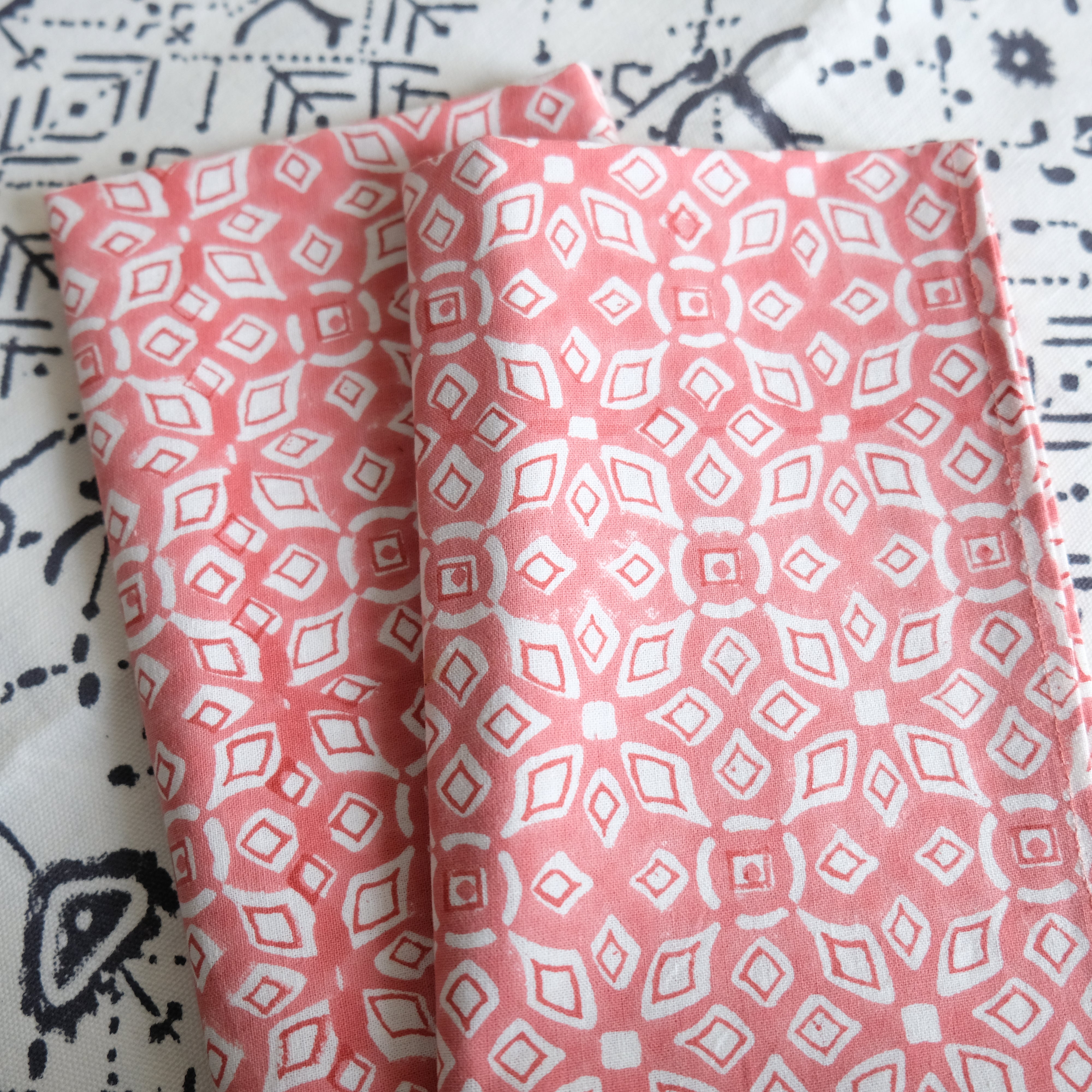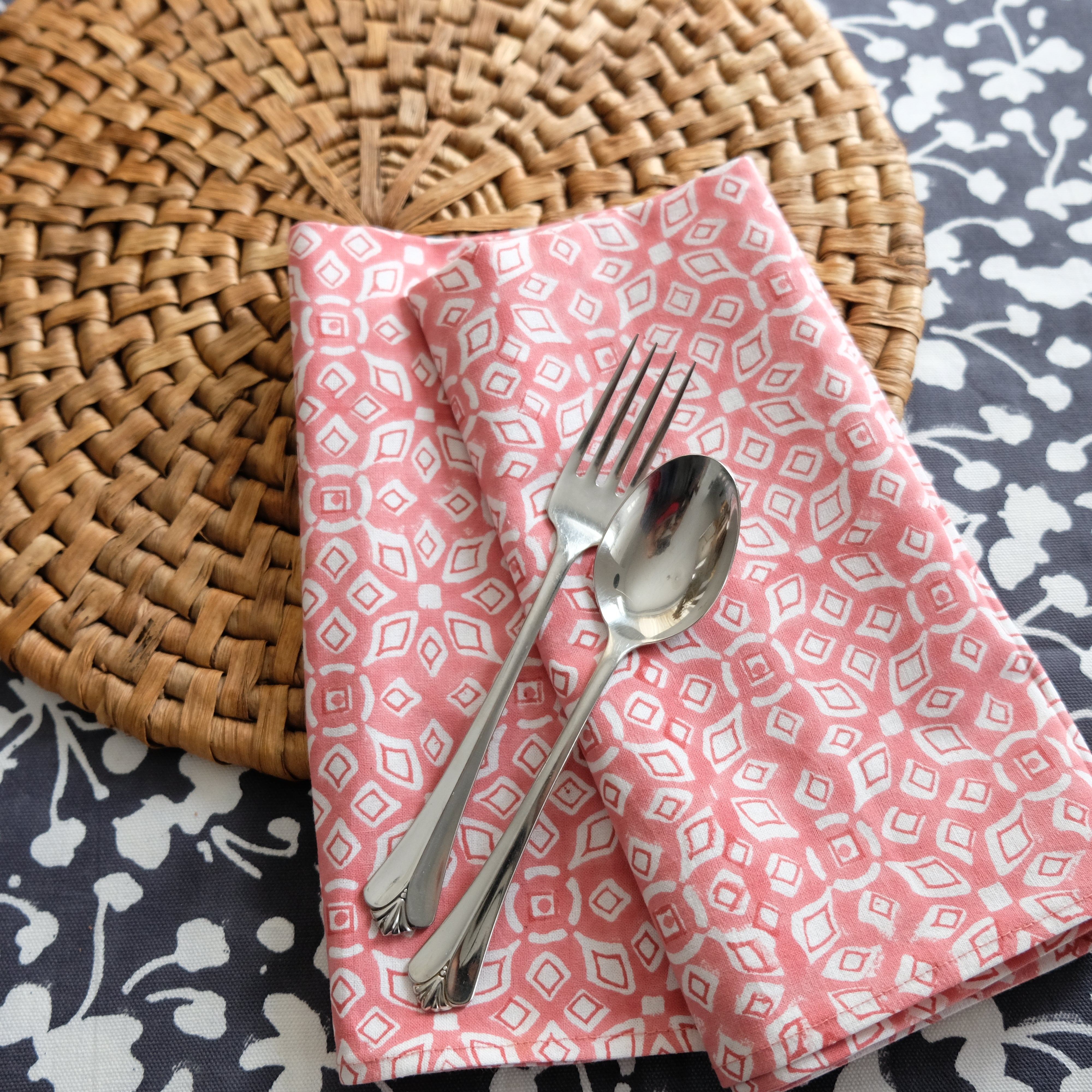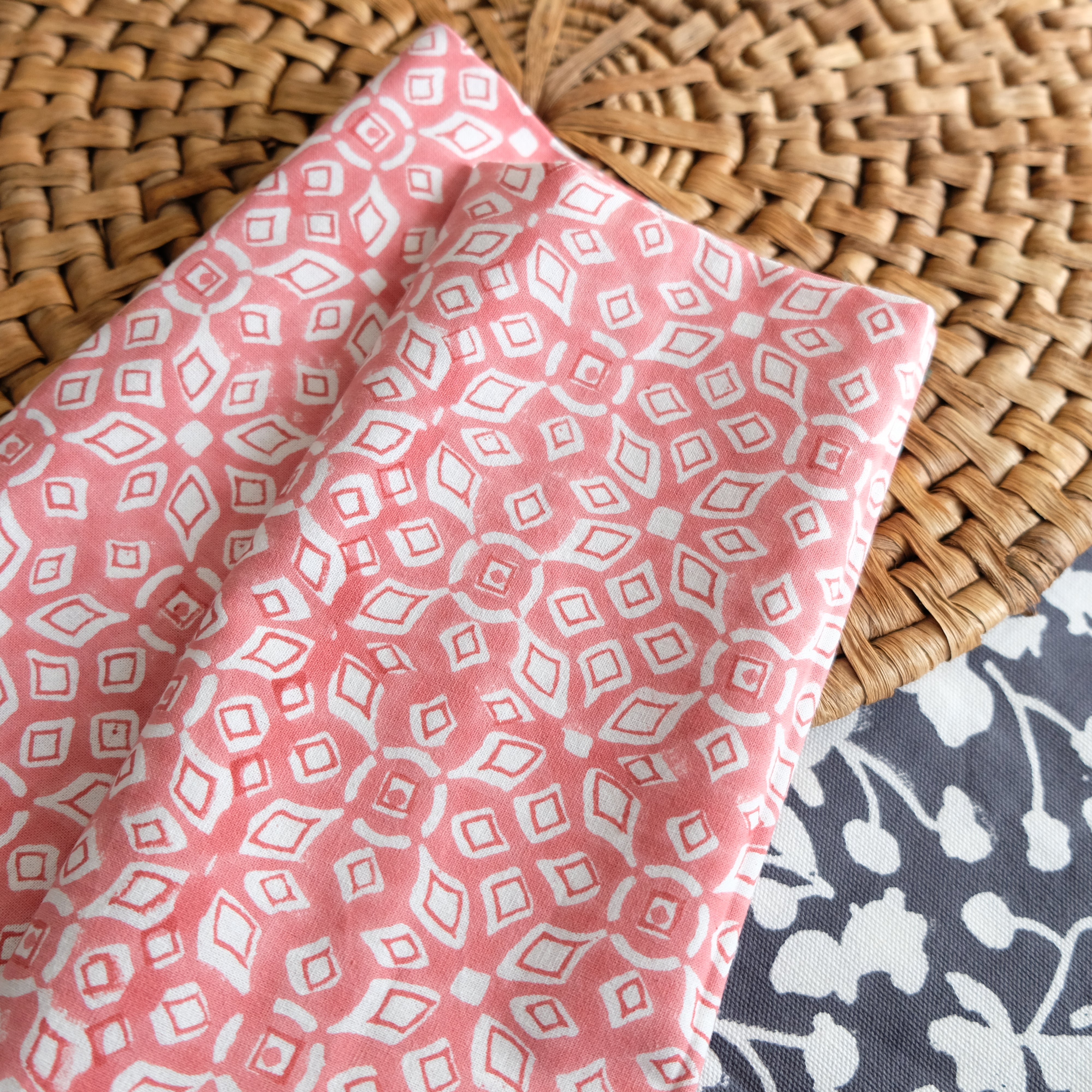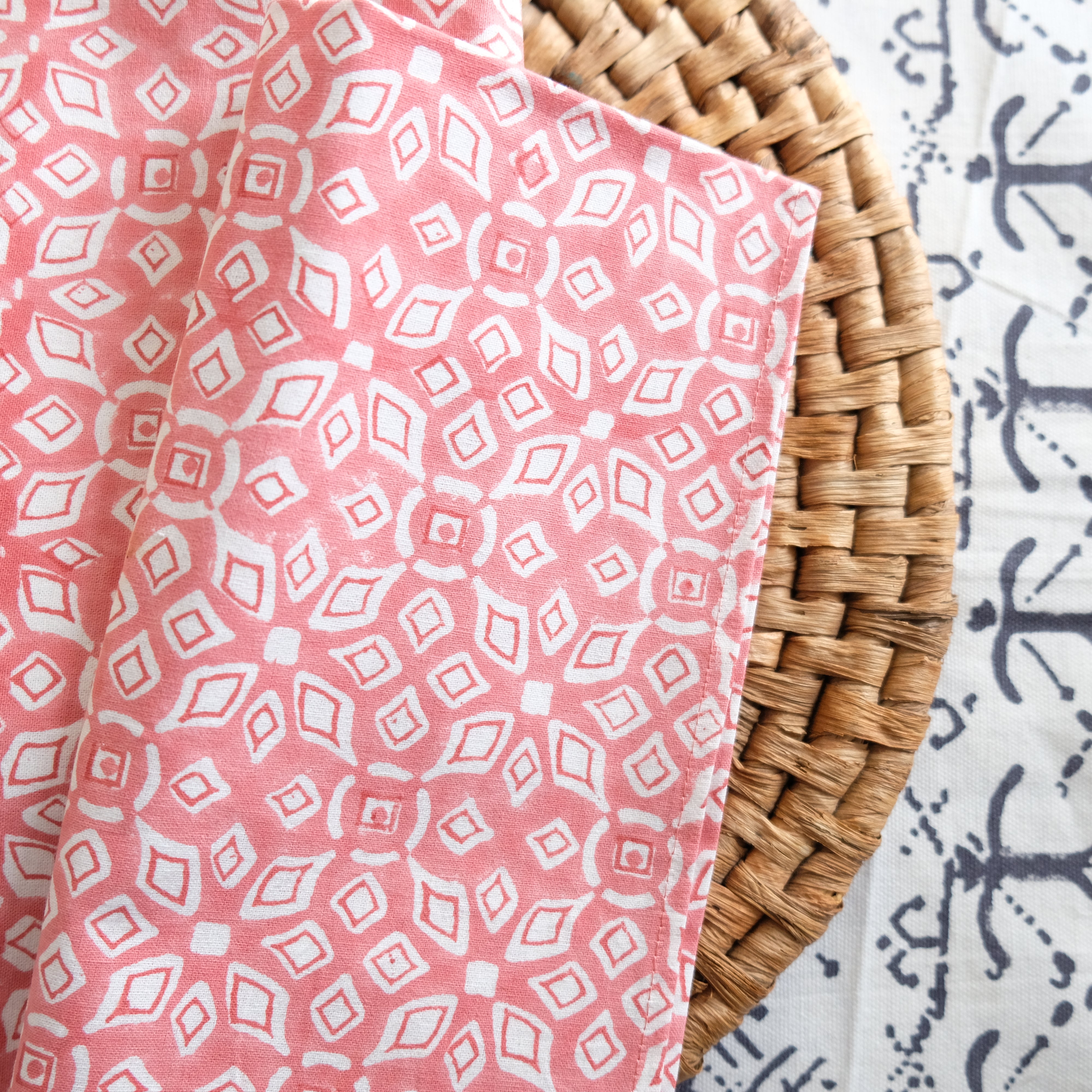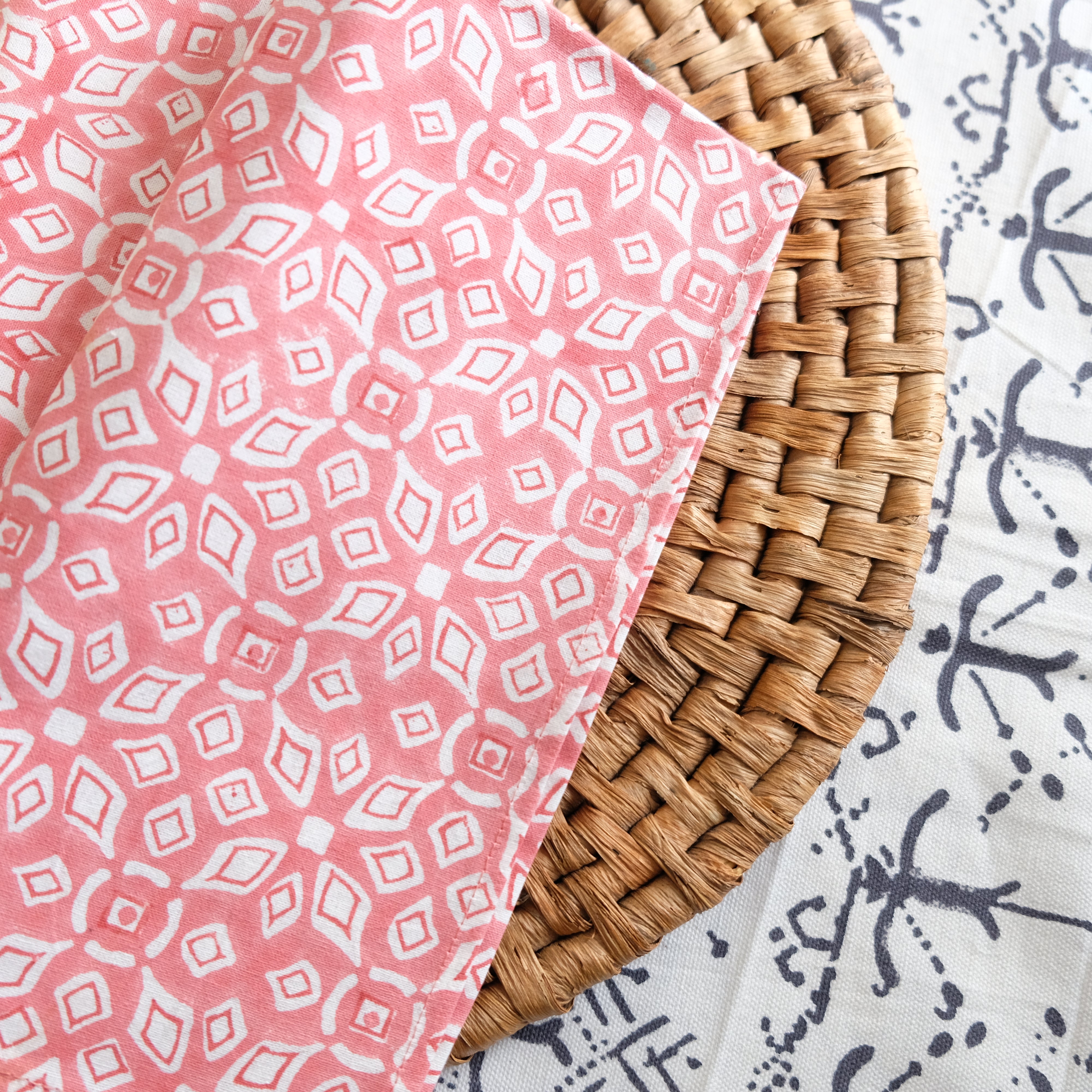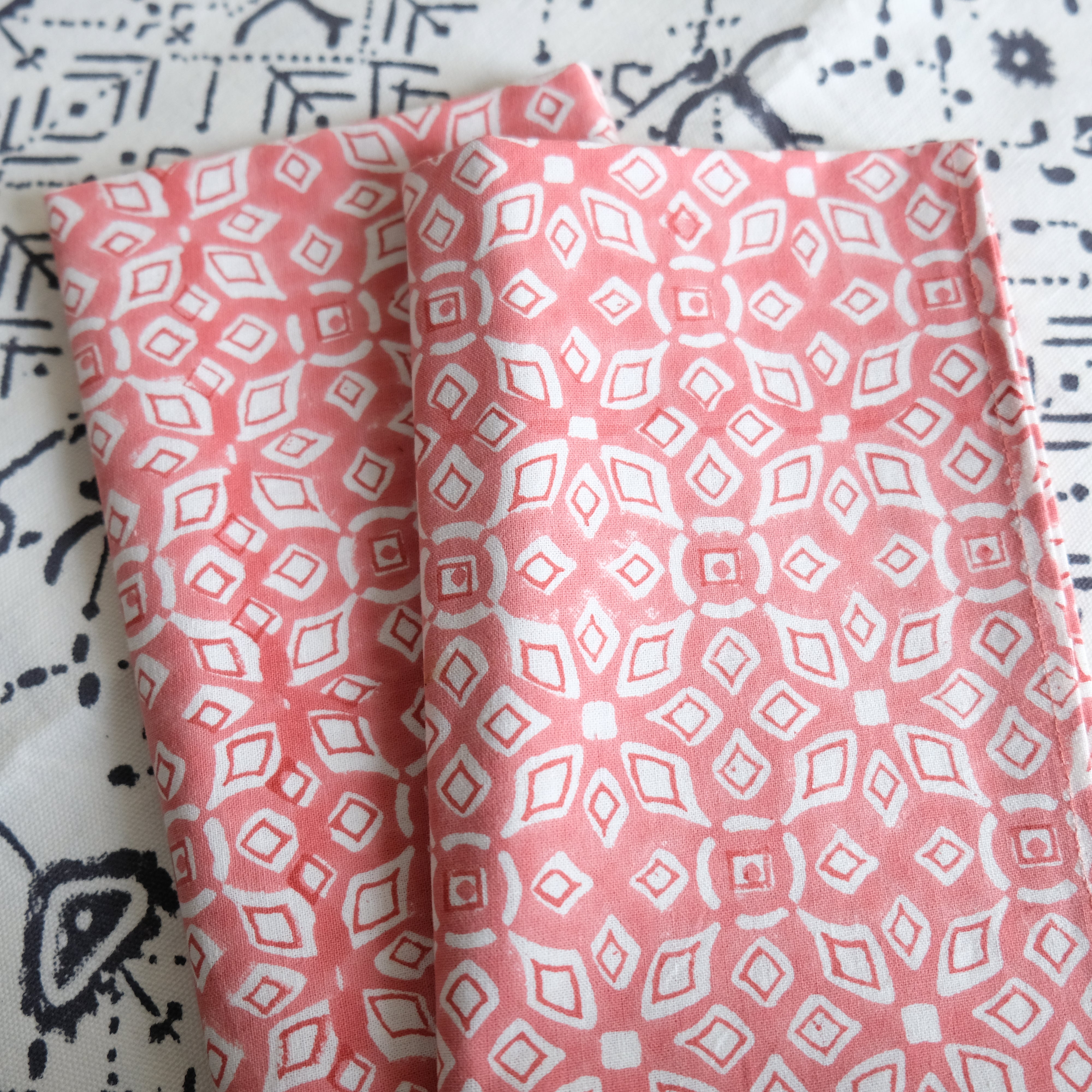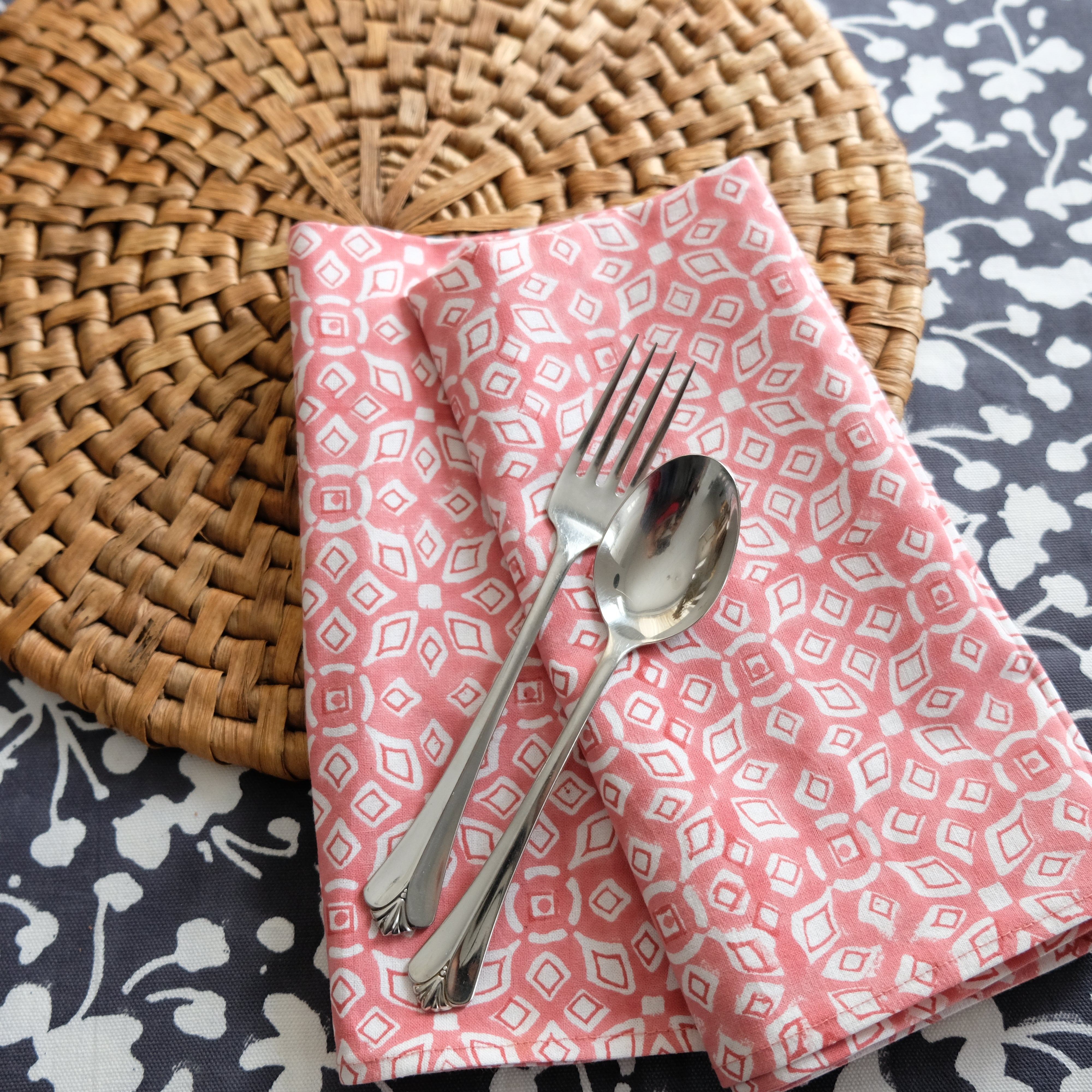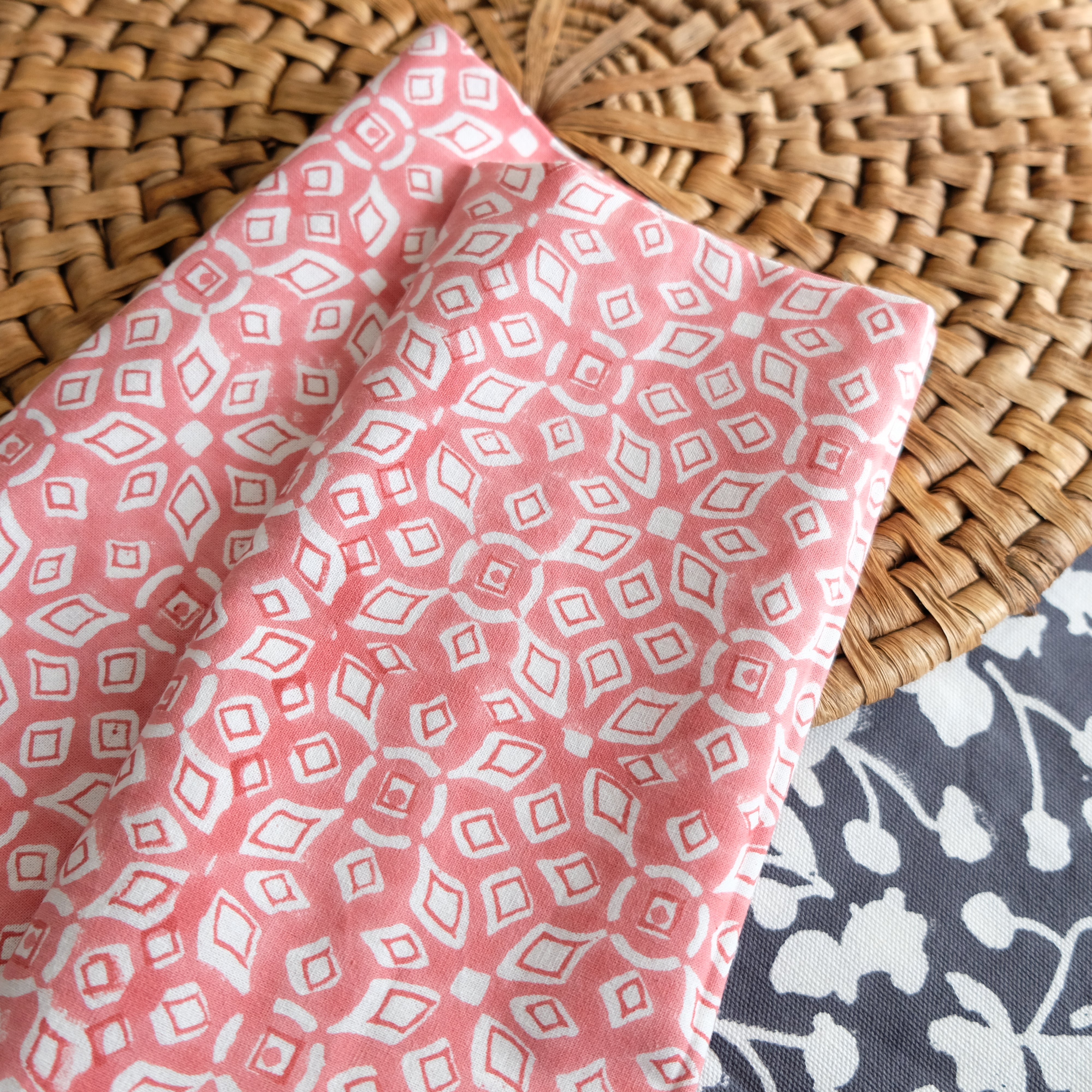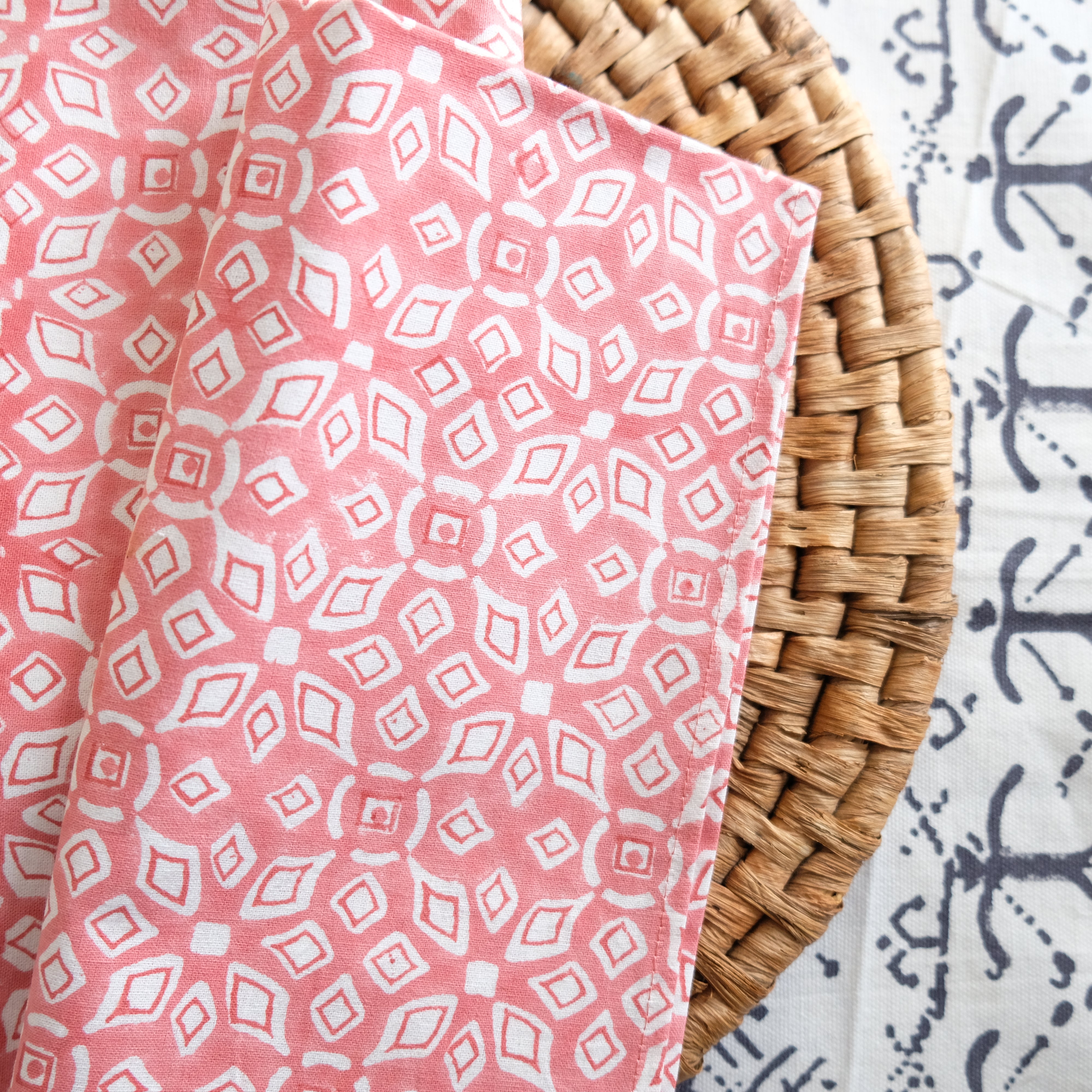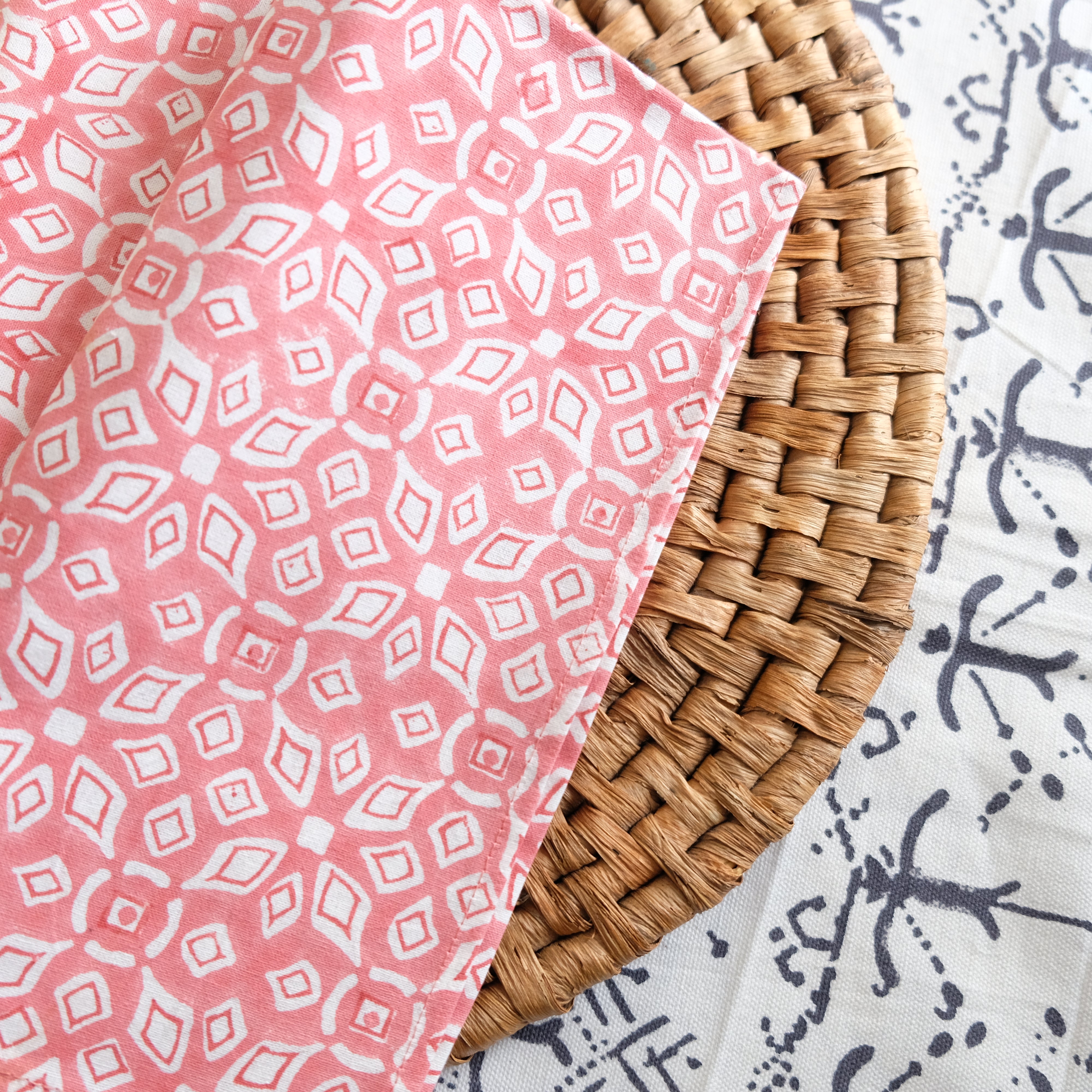 Lara Coral Napkin - set of 4
Lara Coral hand blocked napkin. Perfect for summer garden parties. Pairs well with all colours. We like them simple on white plates....though they would look equally great paired with bright colours like lime or turquoise. Block printed by the talented artisans in India.
Sold as set of 4

100% Cotton, Block printed using carved wooden blocks.

20" x 20"

Natural dyes; Due to the nature of hand printed fabrics, subtle variations in color and pattern may occur which are a natural charm of block printing.
Machine wash cold separately with gentle detergents. Enzyme detergents should not be used since these are natural dyes.
Color - Coral