Allem Studio Inspiration - The colourful patterns of Azulejos tiles of Lisbon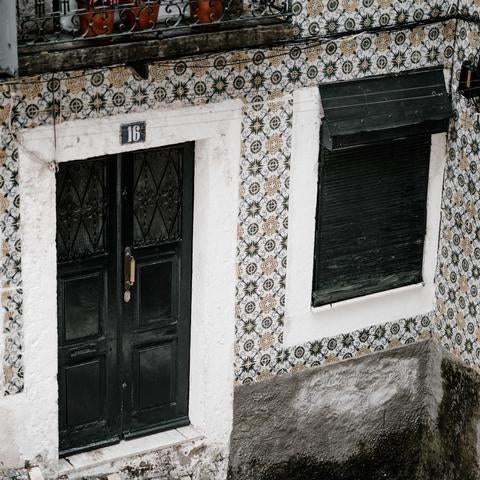 Azulejos first came to Portugal in the 15th Century, when parts of the Iberian Peninsula were still under Moorish rule. Although many assume the word is a derivation of azul (Portuguese for "blue"), the word is Arabic in origin and comes from az-zulayj, which roughly translates as "polished stone". These decorative tiles are both construction material and decoration.
Lisbon's ubiquitous azulejo-clad buildings are not all centuries-old work, though. In fact, in the early 20th Century, azulejo art had fallen out of favour. The cultural elite despised it and said it was for the poor people.
Azulejos revival started in the 1950s, when Lisbon's first metro station designers wanted a low-maintenance, easy way to have the underground spaces feel less separate from the outside world.
Here are some images of the beautiful tiles & buildings of Lisbon.
Images courtesy - Alex Pagnalli, Annie Spratt, Maxine Ficheux, Alice Butenko,