Old Delhi Landmark - The Jama Masjid of Purani Dilli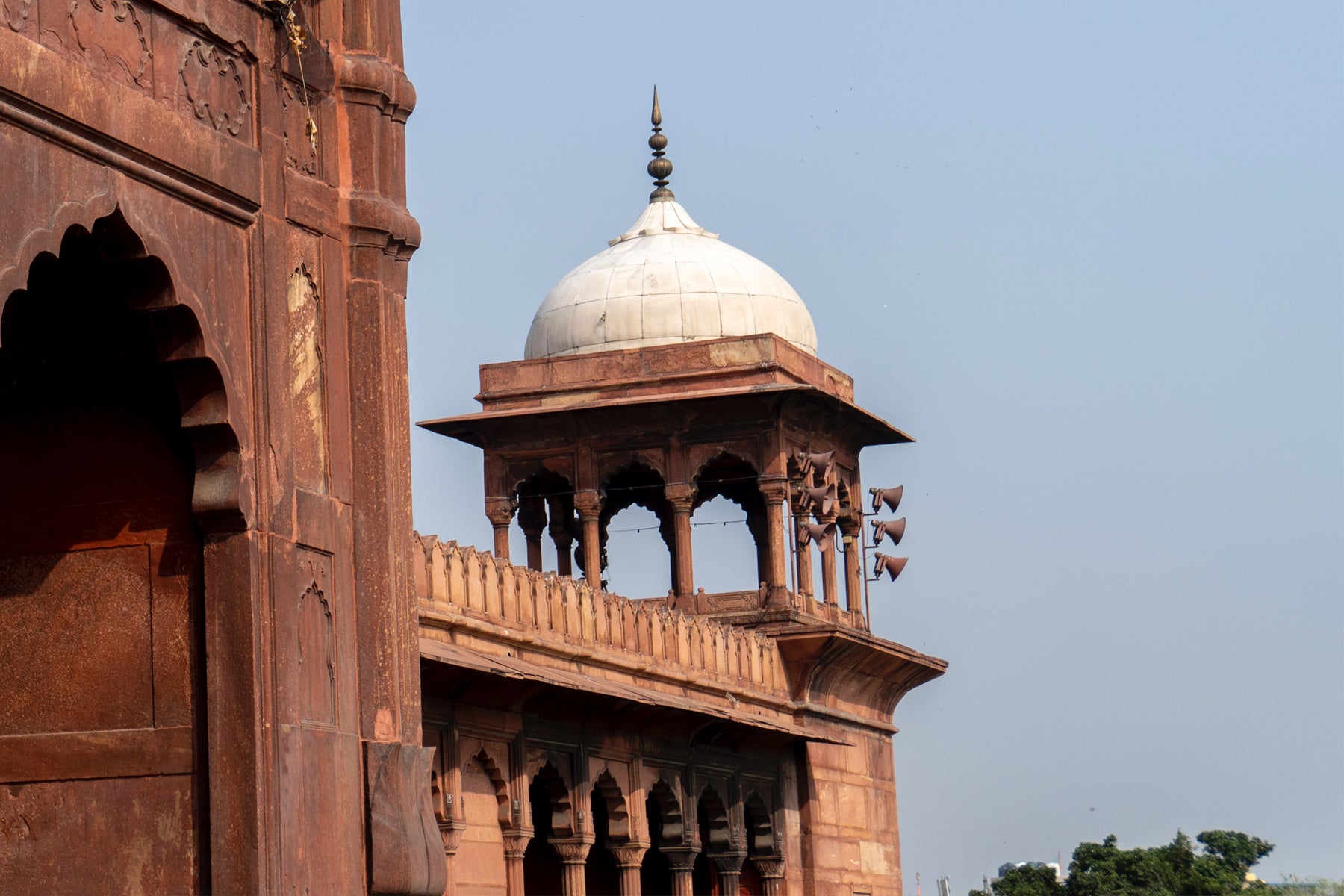 Despite studying and living in Delhi for many years, I visited Jama Masjid only a few years ago.
It was beautiful !
If there is a way to combine austerity and grandeur and turn it into a monument - that would be Jama Masjid. The image above shows the birds eye view from one of the minarets. It is quite a breathtaking site and oncourse the number of stairs you got to climb on the narrow winding staircase does leave you out of breath. Below are some more images with a brief about this beautiful masjid.
Jama Masjid - 'Masjid-i-jehan-numa' - The world reflecting mosque is a must see if you are visiting Old Delhi. It was built at the behest of Mughal Emperor Shah Jahan between 1644 and 1656, and 1 million rupees were spent on it back then. More than 5000 workers constructed it, working relentlessly for over a decade.
This mosque's architecture derives inspiration from Jain and Hindu methods, especially in the western portion of it.
Jama Masjid is one of the largest mosques in India and has the capacity to accommodate a whopping 25000 people in its courtyard, and a total of 85000 people on its premises.
One is advised when the visiting the mosque has to the leave the footwear outside the mosque, should dress up conservatively, and avoid wearing shorts and shirts, tourists are allowed inside the mosques during the prayer time and travelers should hire robes outside the north gate.