Allem Studio Travel Inspiration - The beautiful Sultan Qaboos Mosque, Muscat - Oman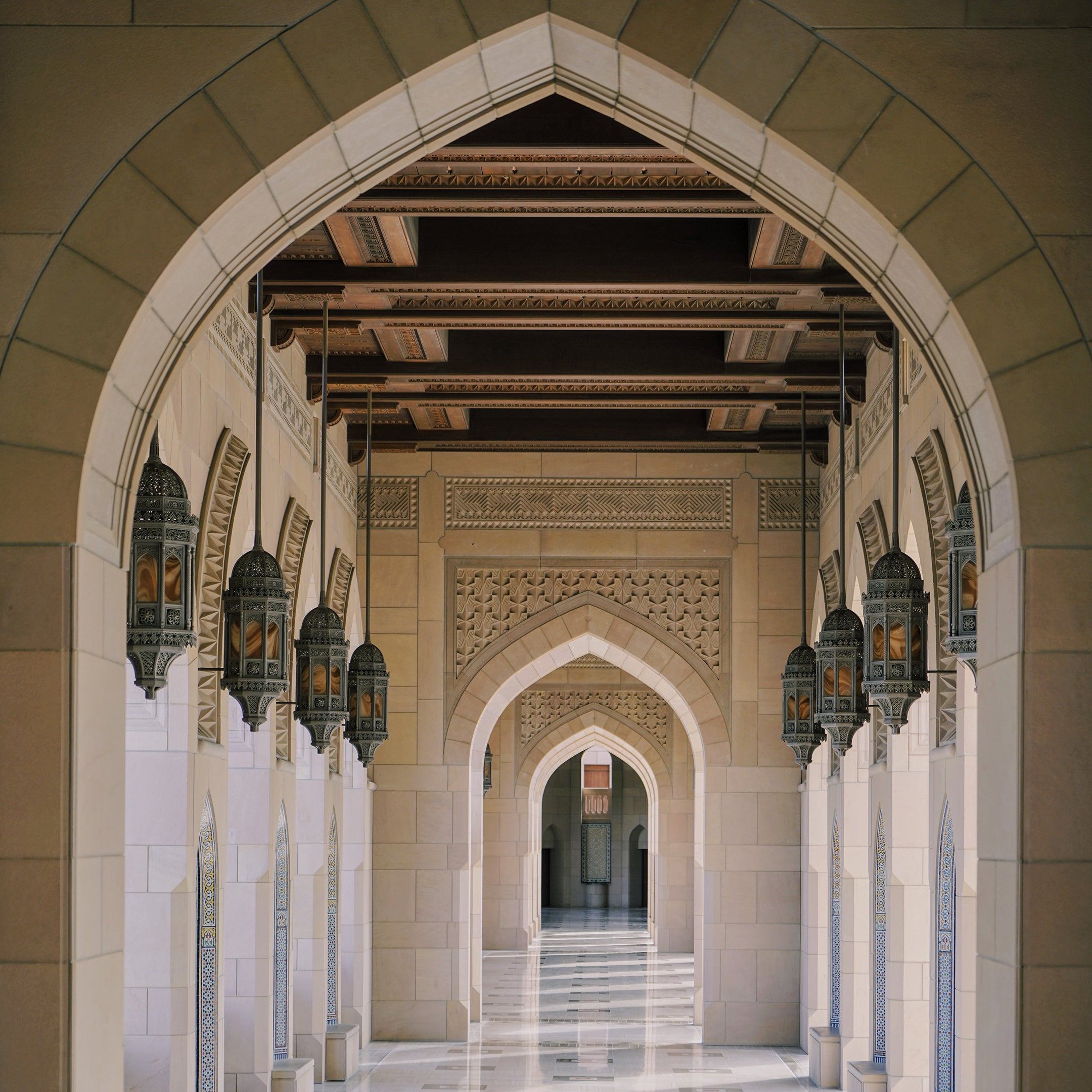 Sultan Qaboos Mosque, Muscat Oman - Constructed by and named after the late Sultan of Oman - Sultan Qaboos bin Said (1940-2020). 
Construction began in 1994 & finished in 2001. Made of Indian Sandstone, it has a capacity of 20,000 people. The chandelier (image 3) was the largest made (till 20017 when UAE sultan built Sheikh Zayed Mosque). It is 14 ft tall & weighs 8.5 tonnes & made by Italian company Faustig. Another main feature is the prayer rug. It contains, 1,700,000,000 knots, weighs 21 tonnes and took four years to produce. It has 28 colors in varying shades,  the majority of which were obtained from traditional vegetable dyes. It used to be the largest single-piece carpet in the world, but is now the second (again after the Sheikh Zayed Mosque in Abu Dhabi).  ⁠
Exterior
Details of the interior ceiling above.
Chandelier
Detail of the Persian Rug
Another shot of the beautiful fresco work on the ceiling.
Inside hallways
Image source Unsplash, Wikipedia